YOOO.. Its 12am!! Red Packets lata~~ Just now i went to chinatown to shop for some new year goodies.. My god, it was damn damn crowded.. I can hardly walk or breath.. lols*

On Fri, Sch ended very late for Jan intake Nurses cuz there was a make up lesson for Biology lecture.. Supposed to be half day but end up ended at 5pm.. After school, i reached hom at 6+ and called Huiyan to accompany me to somewhere for a short while to get something.. At 8pm, we took 98 from Jurong East home, Huiyan went to Jurong market to look for her parents..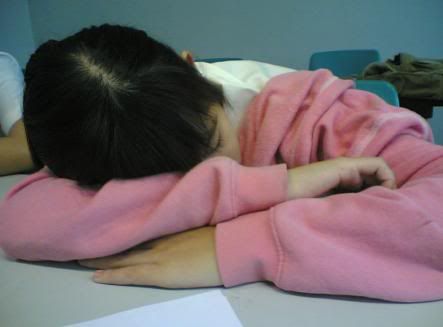 Caught sleeping during Communication Skills lesson by WeiLing

Maybeline :: Happy Lunar New Year to all~!