Hii~! Sch have alrdy started for 1week. *hem hem* Attachment i mean. Actually, i just found out that i LOVE attachments. Monday is Labour day. So no work. =) Today went to perm my hair. Hahas* But its only temporary. Cuz i wanna see if PERMING suits me. So went to try it out.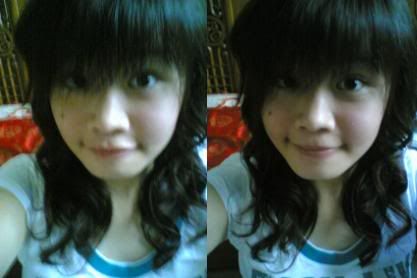 The later part.
TOO CURLY PERM.
My hair look so short >.<
Maybeline : I'm a BIG girl now.