Though its holiday, today i stayed at home for the whole day. Yup. Thanks to derek. lols* Actually wanna go mac n slack n have our dinner at the same time. Budden delay delay delay, end up not going anymore. Cause its kinda late alrdy. And because i tot we were going for our dinner during 5+ or 6+ so i skipped my lunch..! I was damn hungry since 4+ alrdy. Hahas* Budden i took some candies so i didnt turn hypoglycaemia la. Hahas* Yup.

SO ADDICTED TO CANDIES NOWADAYS ! And its FATTENING !



I noe its kiddy. But its nice. Ate n took the pics of it at the same time. lol.



Still cant bear to eat it yet.
It is still sitting on my table.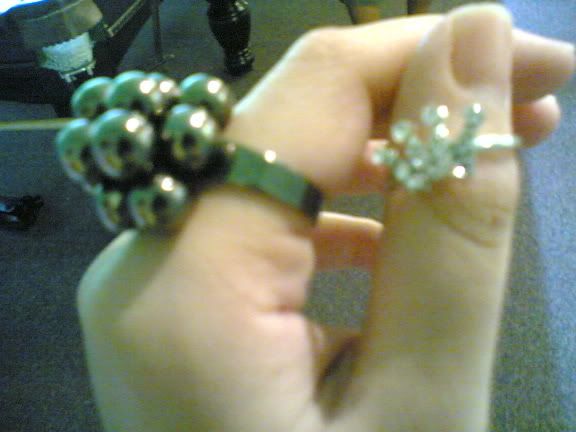 My metallic grape-liked ring n CROWN ring :D

Maybeline : A part of me will always be with you.