WOOOOO !! I think my fringe is growing :D:D yay!
not cutting it anymore. grow pls grow. hahahas..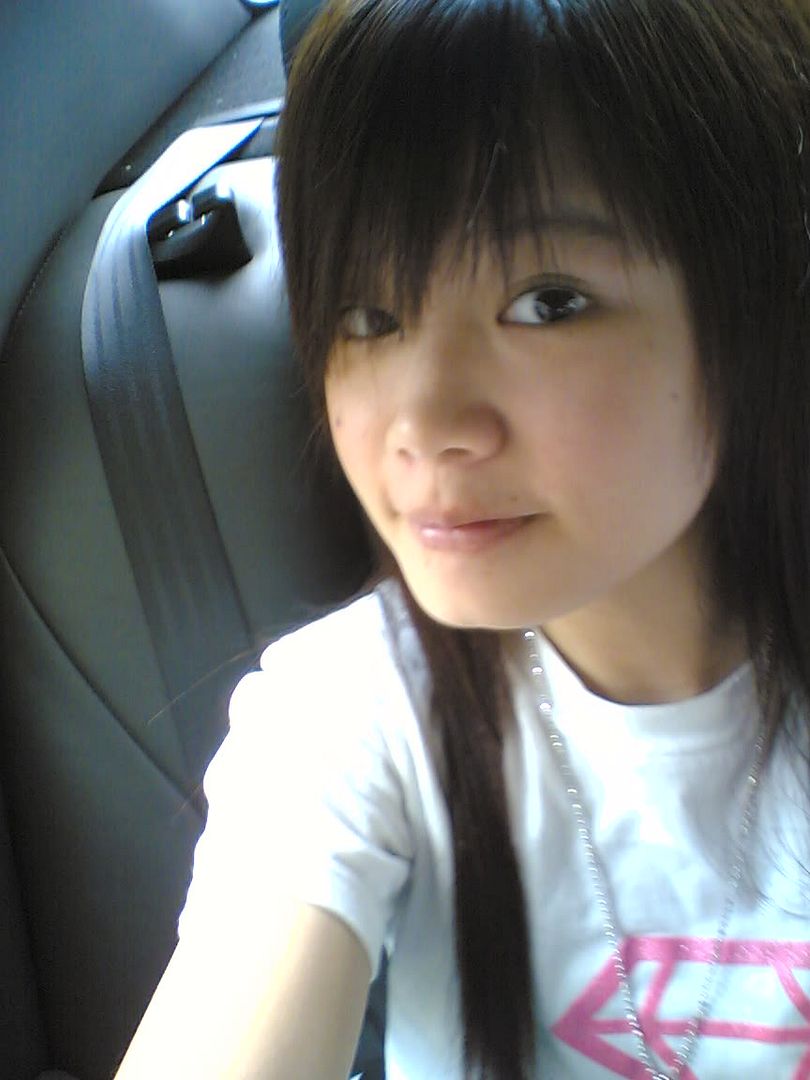 Pardon me for the monstrous n tired-looking pictures.
But i just wanna show my fringe's length compared to last week :x

Got scared the wits out of me this morning !

Dunno y only slight flu in school but when i got home, its bad flu !
grrrr.
Cough is still there. But slightly better.

Projects n projects.

test on wed. ):

anyway, Derek lost !
aawww. nvm. 2nd place is better than nothing.

misses ! till then.

Maybeline : U are all that i ever wanted !