I went to KhianHuat's bdae BBQ on Friday.
* It was a surprise party !
Mingyu planned the whole thing :D
KH dun even have the slightest idea of it.*
HOW SWEET

Reached there at 7.30pm.
It took the guys sometime to start a fire.
And then when the fire was started,
it started to pour.
DANG !
So SUAY. lol; So we went to hide in the shelter.
The rain was getting bigger n bigger.
But fortunately, the rain stopped 30mins later. (:

When KH and MY arrived,
they were both soaked like hell !
aaww.. How romantic..
They strolled under the rain.

BBQ ; ATE ; Sang bdae song DAMN FULL !

MY's friends left.

After everything, We played hell lots of games like, " Zhong ji mi ma " ;
and also a game which Jacky Wu played in his show. Go Go Jacky, Jacky Go.
I was the winning one initally.
Didnt lose in any of the game.

Till they change the game to making funny faces.
Whoever laugh shall get it.
And of cuz, I was the loser lahz!
How can i stand laughing. How can i control ;(
Was made to drink 2 whole cup of mixed drinks. Yucks.
( green tea + Coke + Orange + Zapple + Ice lemon tea )
I hate green tea. I hate Ice lemon tea.
They purposely poured alooot of green tea knowing that i dont dare to drink it
;(
But overall, i think CG and Derek made th stupid-est face i've ever seen !
hahaha..

After playing, we went to sit at the beach..
Talk talk talk. Sing sing sing. Crap crap crap
(:

We wanted to stay over at there but Derek insist on going back at 2am.
So we took cab to the west side and slack in a 24hr Mcdonald.
He slacked with us of cause. :D
I was like already half dead.
I dont know how and dont know y i fell asleep there.
lol. Slept for an hour.
Then the guys's voice woke me up.
Talked so loud !
Saw MingYu sleeping too.

Derek ate Mac breakfast at 4pm. lol?
We went home at 6am?? Forgot the time. Was damn sleepy.
Left HuiYan with them because i was tooooo tired.
So i went home and slept till 3pm :O

Actually i got afew pictures to post.
But i deleted them by accident ! ;(
Left with 1 blur pic.


HeHehez! CG was punished to finish the whole cake !

AS FOR TODAY

I went to chinatown to shop with my family.
Bought 1 top.
JUST 1 ! ;(
Cause its like, almost nothing for me to shop?!


My fringe was messy thanks to the wind !
I unwind the car's window and ended up like this.

PS : My fringe is long now :D

Made myself some new blinkies :D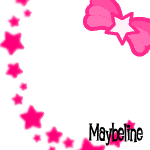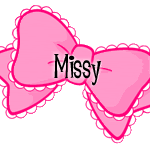 Maybeline : Each time i look at you; I cant help but feel so sad ; so hurtz.