Hellooooo !
Basically i stayed at home for the whole day.
Added afew graphics here and there. [:
Booooorring.
Doubt i will go out later,
Cause i still cant walk properly.

MAN ! I hope it will recover by Monday.
Ahhhh. Its attachment on Mon.
There goes my holiday.
Sad sad sad sad sad SAD.
So darn sad.

I HATE HAZE !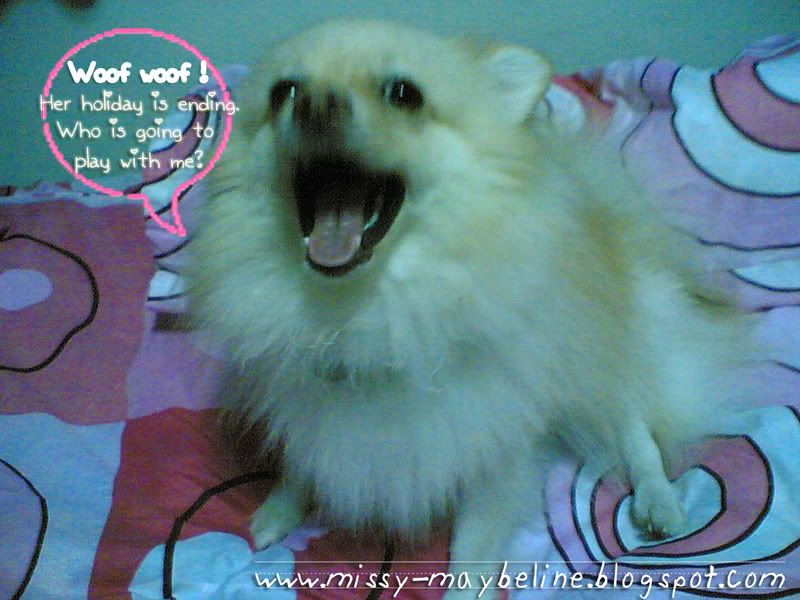 Woof woof ! Her holiday is ending. Who is going to play with me?

Maybeline : Am i happy? *thinks* Is he happy? If he is, i am. [: