Mood : Happy




HAPPY 19TH BIRTHDAY YCM !



Finally, I went to VIVO City ! :D
Its my first visit to VIVO.
Well, went there wiv YQ.
Met him at 3pm and took Bus 30 there.
Shop around to buy his friend bdae present.
But didnt manage to find anything nice until we walked 2 big round.

Went to meet his family after awhile as they were in VIVO too.
Had Fish n Chips for dinner @ 5pm.
Burrrp. Its fulling BUT duuuuhhh. It taste awful.
Parted with his family after eating.
After eating, actually wanted to catch a movie but theres no nice movie to watch.
Saw Becky at the Ticket Selling area.
:D:D:D
So we went to see the nice view of sentosa outside VIVO.
Took some pictures.

Bus-ed to Orchard to meet 2 of his friends.
They ate and we drank Starbucks.
So like after eating, his friends drove us to Marina Square.
Hahaha.. Travelled to lots of place.
So i sat down there n watch them bowl. [ Again !! ]
And one of his friend was very entertaining. [ Yes, very ! lol ]
Wendy called me and ask me to go swimming again ~ :D:D
After 3 rounds, Which is about 11pm plus,
His friend drove us to eat Supper ! Roti Prata..!
Aaww.. Sinful n Fattening !
Saw my Primary School friend but didnt dare to call him in case he dun recognise me.
And so after eating, They sent me home first.
And many thanks to his friend for those rides.
Home Sweet Home at 12midnight +++ [: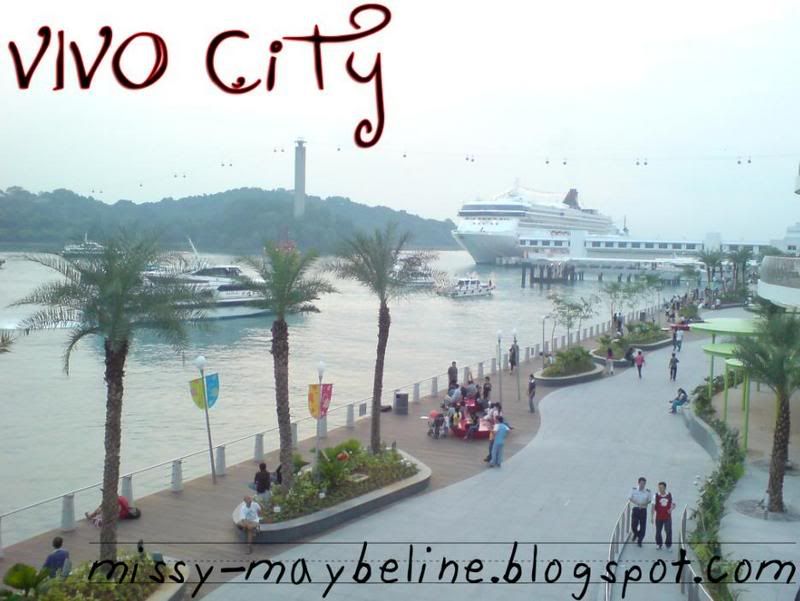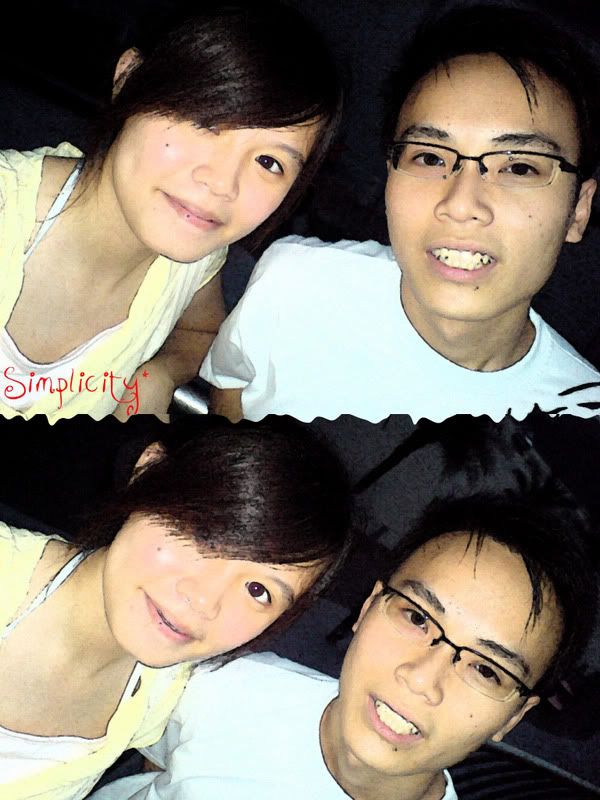 Maybeline says : NOTHING.