Mood : Happy



NO LONGER A STUDENT.




NO LONGER A STUDENT.


NO LONGER A STUDENT.


NO LONGER A STUDENT.




NO LONGER A STUDENT.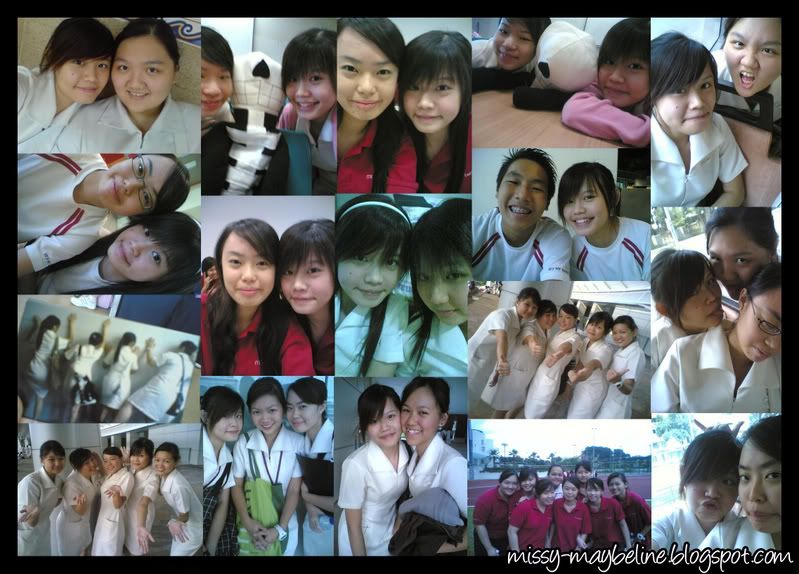 ( Click to enlarge for clearer view )

Pictures taken throughout my 2006 years. ( Year 2 )
Most pictures taken at year 1 were deleted and the leftovers are like zzz.

So it is going to be a long holiday for me now.
No need to bun my hair.
No need to watch my fringe.
No need to care about my hair colour.
No need to wear nursing uniform.

Last day of attachment/sch/work.
Dearest woke up at 5.30am and sent me to NUH.
:O
So early right?!
Sweet.

Didnt went to eat during my break cause i dun wanna eat wiv some rascal.
Listened to mp3 in the staff room and fell asleep.

Went off at 3pm,
But before i step out of the ward,
I went to find Albert, Mr Yeo, Xing, Eileen and so so on.
I want to say bye to them.
Cause i will be seeing them only on graduation day.
The last time.
( Excluding Eileen and Xing )
I will miss working with them. :'(

So disappointed.
Wendy might not be joining us for the coutdown.
Everything is not confirm.
But it just sucks alot to hear this.
:(

Time to trim my hair ~
Manicure with Xing next week ~

Maybeline : HHHHOOOLIIDAYYYY.