I was told the Best Entry Ever for my previous post by a friend :D

Town-ed yesterday.
Dinner at Cine's Suki Sushi.
Suki Sushi taste alot more better than Sakura or Sakae!
I have yet to try Sushi Tei.

Afterwhich, Went to Derek's place to get the Tee he bought from KL for BF.
Home Sweet Home after that.




They are so CUTE please! I don't even have the courage to wear Bikinis. LOL.
I don't have nice figure and you can see fats everywhere over me so I can't wear it otherwise I will be the laughing stock at the beach/pool. But these girls are super daring!

cute

cute

and

CUTE

!


I am missing the significant guy in my world! I have a pimple near my chin and I wanna whine at his face telling him how much it hurts(even if it doesn't hurts) so that he'll kiss the pain away. I wanna go up to him and say "Hey, my lunch was Maggie today" so he'll bring me out for some good food later. I wanna wanna WANNA! HAIS~ Busy busy busy life he's currently leading. At least we are going to do some shopping this weekend and supper out together on Friday~ :D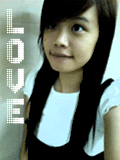 ♥

never forgets,
The fun times that were had.



♥

never forgets,
The tears that were shed.



♥

never forgets,
The smiles that radiated.



♥

never forgets,
The embrace that you gave me.



♥

never forgets,
The advice that echoed through my ear.



♥

never forgets,
The presences you had in my life.

& I just

♥

you so!