It was a very tiring day yesterday, and I was too tired for proper dressing/make up.
Pierre Cardin for Dad,
Coach for Huiyan.

We were already on our way to the restaurant which Dad had been intending to go,
then I told them, "let's skip the boring restaurant routines and go for something different!"
Brought them to my favourite steamboat place!! Yayness.
And I know that Dad is also pretty satisfied with the place.
Shopping aftermath, Dad paid for all our shoppings where I only managed to get 2 dresses.




Went home around evening to take a rest before heading to HuiYan's 21st.
Because boyf will be busy with something for Fri-Sun!!!! :/,
Coffee picked me up at 7.30pm
Oh, Did I mentioned that he got his class 3 licence? :D
"Please throw away your useless bike licence now. HAHAHA.
Stop asking me to take a ride on that stupid vehicle.
oh wait, is it even something for human to ride on? :P
My Dad would skin me alive if he ever spot me on a bike."

Back to the main topic, so like after we reached the place,
Went WOW at the decorations and food,
saw Kevin, Jasmine, Chiman etc.
Birthday celebrations are great for catching up with friends whom you seldom meet.

Huiyan's 21st was kinda biggggg.
It was like celebrating national day with the sound system, fireworks(?), lightings, crowd(200-300people at least?), speech and photo taking session(group by group).
The food alone cost her $2000. Can't imagine the rest.

Nolly went to open her bottle of Vodka Pear which tasted weird. LOL.
Did not want to stay out late so I left the place at 10pm.
Some left with me and the 5 of them squeezed at the back of the car. HAHAHA.

JiaJie then called me telling me that he would be going over :/
By then, I was already reaching home, and when I opened my bag,
I realised that I forgot to pass HY her prezzie. LOL.

Showered, Boyf picked me up with JJ and CG.
And I had to go over again.

<3 all the catching up session :)

I am wondering how would my 21st be like.

No intentions of making it big, maybe a simple one would do.

Manicure done. :)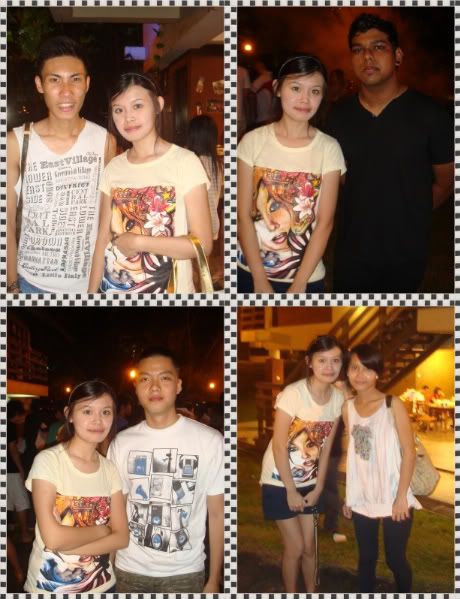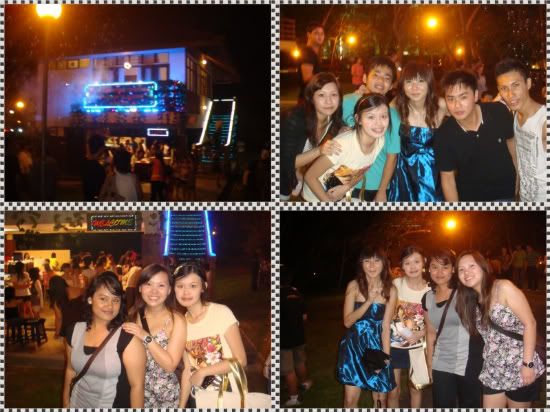 Oh love ones,
Please get Vitamin C tablets to build up your immune system so that you are not so prone to Swine Flu :/

I got them for boyf already.