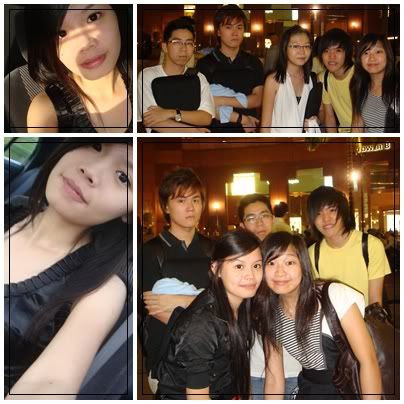 Hit town with the clique yesterday.
It was pouring heavily when the school ended.
Heartache for my new pair of shoe! :(

Went to Cine's Emax for comedy, LJS for dinner.
Bought myself another pair of shoe to change,
Put the other pair of shoe into the box,
Went to get myself some skincare products,
and home with Zadyn & Jiayun.

I have 2 ulcers right now.
Not sure if it is because I am heaty or due to the braces.
IN PAIN. DAMNIT.

Received alot of msges.
Everyone is happy for me that YQ is finally out of NS.
THANKYOU THANKYOU.

However, Coffee is entering NS on the 16th of June.
:/

YQ SAID THAT I AM VERY VERY VERY IRRITATING!
But he likes it. Hohoho.