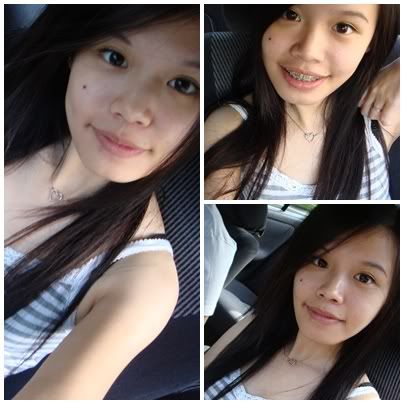 Missed out this last night!

Sigh.... I have to wake up at 0900hr to accompany boyf to (forgot where).
But it is somewhere along the MRT's purple line.
Duh, Purple line places are like so out of Singapore and bored :/ (excluding town areas)

you know what, you know what, you know what!!!!!!!!!!!
I gained 1kg. OMGGGGGG. Thanks to all titbits that I had stocked up.
What if what if what if, I hit 50kg? I am nowhere near 50 but WHAT IF?
Given the rate/way that I am eating...............
:(
Damnit.

Intelligent baby.
He knows where to catch his mummy attention. Pity at a wrong way.
But for his age, I think he's such a genius! LOL.


Night world.