Happy 21st, YikQi!

The quality of the pictures don't look very good.
Too much noise in every of the pictures.
But don't blame me~ They are from HY's cannon camera =X
Clearer pictures are from YQ's camera.

YikQi's 21st at SUSHI TEI
Udons, Ramens, Sushi, Chawanmushi and Cakes.

I had a long long day!
12pm to 9pm
Drove over to fetch HY, Yvonne and Yikqi while Derek picked YQ and CG.
Sorry Derek for the wrong information I gave :/
I got quite confused myself. HAHA.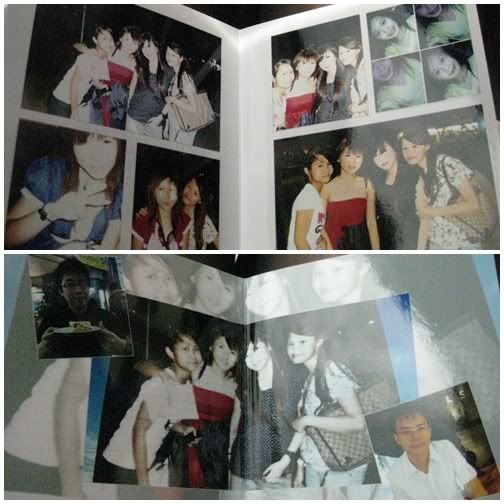 2 random pages of pictures from the album we made for her~
CG is missing from the pictures because he only told us that he is tagging along 1 day before the celebration.




After eating, we took out the ultra small cupcake and told her that it's her birthday cake.
We managed to lure her to the bait, she totally believed it. Hahaha.
The main birthday cake was served to us when she was making her wish.




Yvonne is actually, super super super skinny.
From the last met up till now, I feel that she lost 5kg. OMG.
Pictures don't tell you how skinny she is. I LIKE!




Went to shop at FEP, and headed to Minds Cafe~~~~~~
About $15 for 2hours per pax.
HELL HELL HELL FUN!
Laughed like there's no tomorrow.
I wouldn't mind going there everyday with you people~ :D:D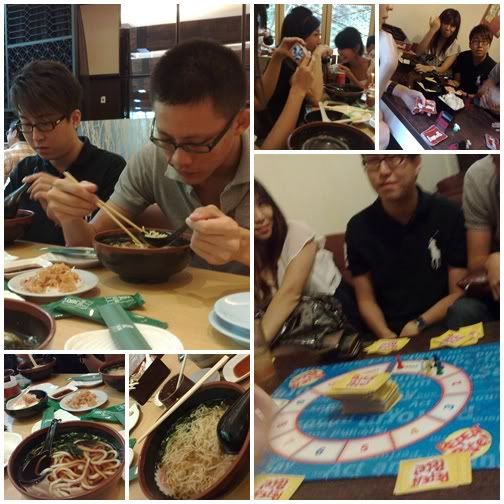 && I met up with my Primary school classmates.
Haven't seen them for 10years!!
Merry and me used to be of the same height in the past.
We were like among the shortest but now we are the tallest.
WaiYin who used to be the tallest is only 1.58m. Hehehehe.
And we are like about 6cm taller =P
Too early puberty = ends early. HAHA.

I like PeiMeng's BMW Series 5, but I don't like the driver!!!
He is such a bully! Haha, they picked me up and we went to BAR to chill :)
My slush tasted like shit :/
Instead of taking PM's car back, YQ came and fetch me home.