I HAD A TERRIBLE START THIS MORNING.
First, I was late for school which affected my GPA, then I was irritated by someone in the morning.

But the day ended well with Sakae Sushi(again?!?! lol) with the class. We were basically laughing at every comment made and making fun of each other throughout.

Class bonding session was great! It was a pity that I had to leave early for work. To me, it seems like this class bond the fastest, even faster than my first class. But ahh, every ending is the same. We will all become Hi-bye friends eventually. It is just a matter of time.

Right now as I am blogging this, they are still at Cineleisure watching movie. TSK!

Velda. Jiemin. HuiZhen. YunSheng Vincent. Jonathan admiraltyboy.
CD. Nora. Tracy. Jocelyn. Reegin. Elliot. Abner.

Peektures from yesterday.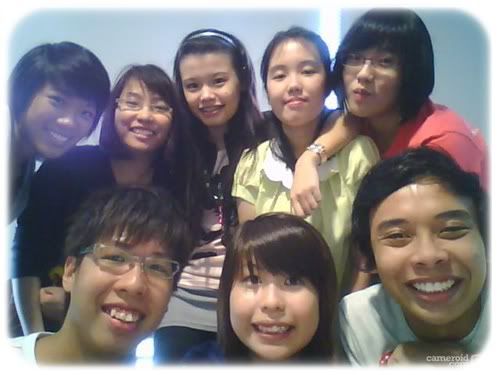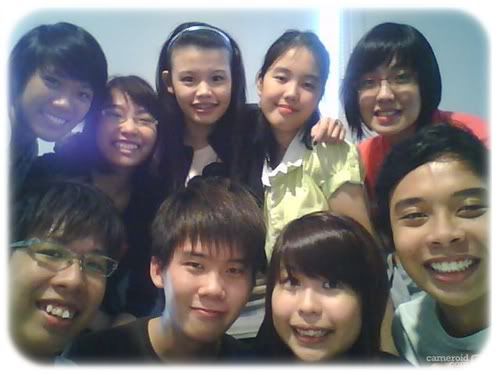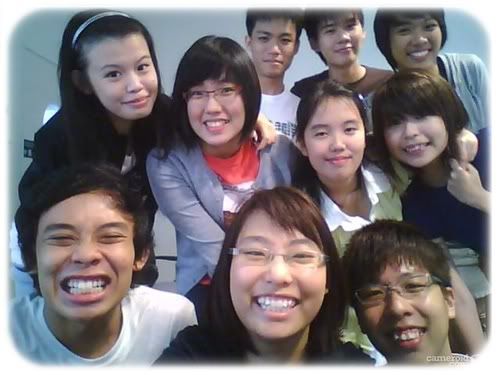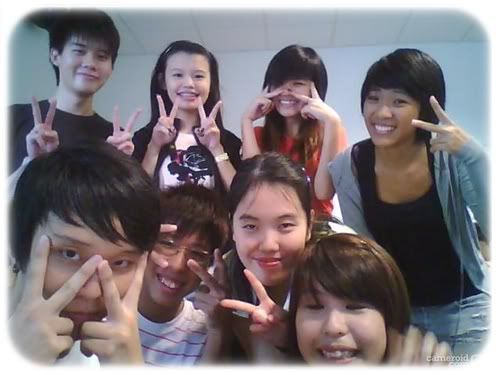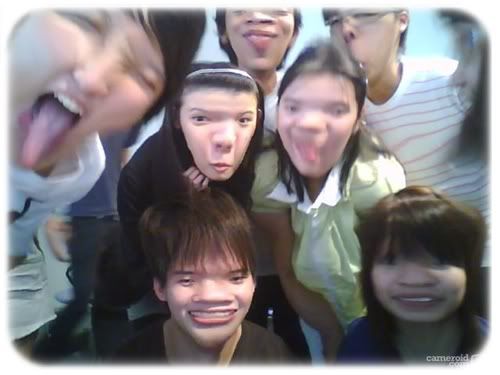 Janice. Zadyn. You people are not forgotten~
Its just that I am always in class with the rest during breakouts for the past 2 days.
No lunch because I had breakfast :):)

BTW, CD, HuiZhen, JieMin, Velda and Jonathan FELL when the bus suddenly brake.
LOLOLOLOLOL. Alright. They better not read this. LOL.