Something interesting that happened today.....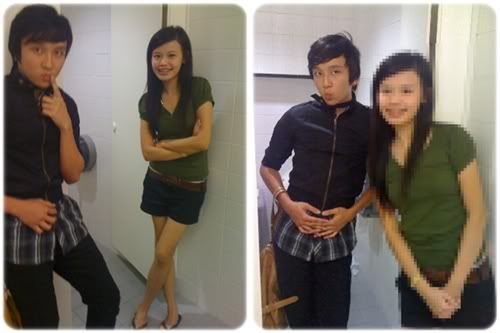 If you don't understand, you will never will,
and there is no need for you to. :)

I am happy today because.....
I got to chill with my friends after school after 1 whole busy month?!
On the contrary, I will be extremely free next month. I like :)

However much,
I am not really in the right mind now because you got me thinking. Again.
YOU know I am not refering to you.

btw, something nice to share.

Cotton Candy Crush.
"Some crushes are like cotton candy.
They look yummy and totally tempting, but when you actually get a taste, there's not much there.
Suddenly, you're left with disappointment and no crush. S
OMETIMES, A CRUSH SHOULD STAY A CRUSH AND LIVE AS A DELICIOUS DAYDREAM.
That way, you'll always have someone sweet to think about as you drift off to sleep."