I'm still here.
I'm not dead,
I'm still here.
:)

"Please update your blog!!"
That's what people have been telling me.

Even though I skipped school and went out yesterday,
I went out for school work -.-

Friday is supposed to be a non-school day but there's test tmr -.-

Saturdays are meant to be OFF days for busy students like me
but there's project presention this coming Sat -.-

Life will be better next week, no?
A DEFINITE YES!! I will be sooooo free next week yo!
And all the angbaos received this year are like so so big!
Feel like shopppppping but I have nothing to buy!!
oh, that's sooooo not Maybeline right?! But it's true!!!

♥
♥
♥

Something really nice to share.
They wanted to give me a surprise,
though lousy because someone accidentally added me into the whole MSN convo,
and I went into the class during breakout to get some stuffs,
But the whole thing was heart-warming, totally sweet.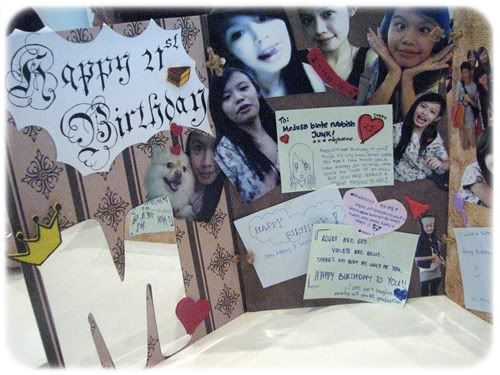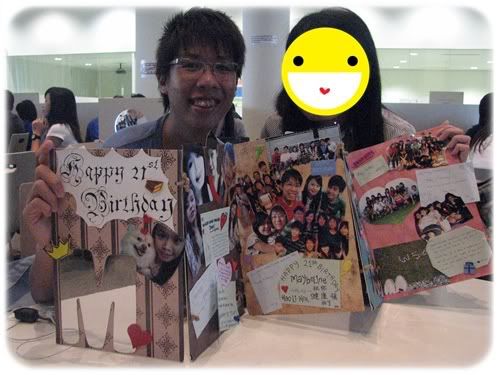 Oh, before I forget,
Let me key this into my memory.
Jonathan prepared EGG sandwiches for me and Elliot for breakfast.

XOXO.

I'll blog about the party after I get all the photos.