The title says it all.
Yes, Lucky :)
I hope that the remaining 3 modules will be as lucky as today's!
I hope next week never comes.

Zadyn brought Audrey to join us for lunch today!
WOOOHOOOOO~ (Inside joke)

Halloween 2 was erm.. egg-citing?
Especially when I had 2 monsters taking turns to scare me.
NORAAAA, we watched this movie for your sake but you....... :(
I had my bag covering my face/eyes throughout (excluding daylight scenes LOL).
Why not daylight?
Because Jon & I were busy munching on titbits before all gross scene takes place.
I had never knew that munching titbits was that hard :/ HAHA!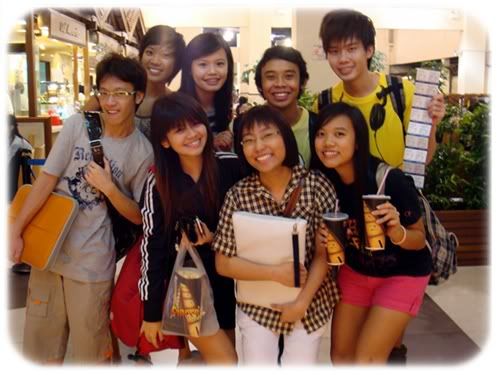 I feel so contented with my current life.
If I didn't make the decision back then,
I guess all these good stuffs might not even happen to me at all,
or that I may not even be part of it.

Till today, I still believe in,
"When god takes something away from you, he will replace you with another"
which is somewhat like,
"When you lose something, you gain something at the same time"

And once again, I thank lord,
for bringing these colours into my life.