Quite an AWESOME christmas with the sec school peeps.

Initial plan was just dinner at my fav Thai restaurant and shopping.
I thought that it would be lovelier to spend the festival of giving with more friends so we asked Peh and CG along for steamboat, also at my favourite place. Derek came after that.

The absent minded me left my camera at home


and only drove back home to take it after 2 movies.

The above picture was taken via cell. Sigh.
I can't stop complaining about it's camera even though I don't really use it often.

2 pictures of me playing with Raven yesterday.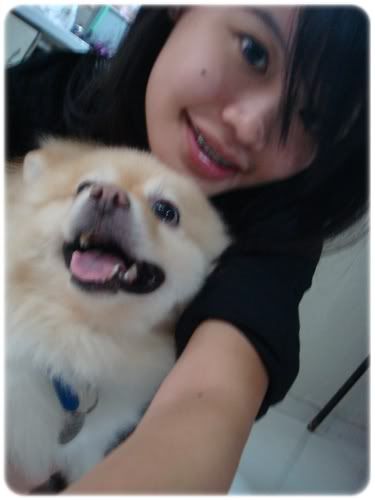 Alright, give you the rest of the pictures tomorrrowww :)

I hope your christmas was as awesome as mine. Goodnight! :)