The lack of sleep on the previous night plus the constant headache is making me sick.
I went home right after meeting Jon.L for a short catch up at Sakae Sushi.
Thankyou for the treat! :)

Busy catching up with friends before the busy life starts again(next week -.-)!

It is hard not to put on weight when you hang out with these aliens.
They can never get full despite eating alot of meals/finger food!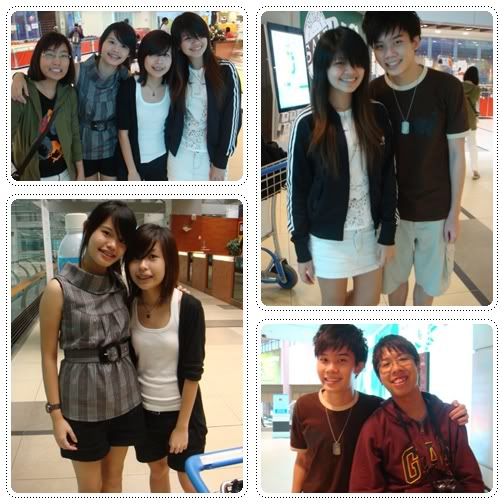 Both Jiemin and Lestart flew to Thai this morning!
I wanna go tooo! But I don't really have time/days for this now :/
Need a long long break!

May all friends be free during the 2-3months holiday to travel with me! :D
Muahaha!

On a sad note, Dropped a phone, Lost $400. :'(