WOOOOOOOOOOOOOT.
M fetched me from work to Geylang for Dim Sum!
I have never eaten at such places before!
Afew pictures of us, and 1 portion of our food.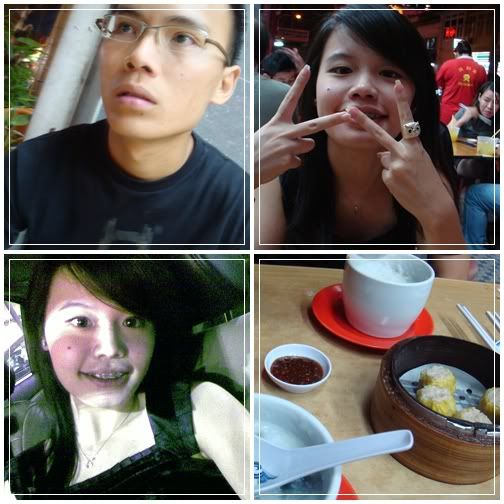 Only wanted to head out for lunch but we went further.
4 shopping malls! Shopped for myself and bro.
I even went to sign up for mobile broadband for I-Don't-Know-Why either. Sigh.
Because most of the times, I would be in school and school has its own internet access? :/
Waste my money only.

Bought a HTC too :)
Why HTC and not blackberry(I WANT!) or Iphone?

Because my phone plan is not up yet so I can't get it with BlackBerry Plan :(
As for Iphone, I am NEVER a fan of Apple products and like Iphone is really really lag after some use?
I have Itouch, AND I DON'T LIKE?!
Most importantly, I would never give up my PRETTY nails for Iphone,
Unless someone gives it to me for free? HAHAHA, Maybe I'll consider.
(Now I am afraid that M's going to get me that, Please don't)




Chilling session during school hours.
I THINK I HAVE A BUNCH OF AWESOME FRIENDS. HOW?
HAPPPPPY.