3 downs, 1 left!
Usually, I don't look forward to CNY, but this year I do!
I will be stepping into a brand new year with M again, for the 4th time.
And he is off for the whole week for CNY. Yay!

:D:D:D:D

Had Reunion dinner with his family last night at the famous MellBen Seafood restaurant located at AMK. (If you don't know, then you are probably not a Seafood lover :) )

Thanks to Gabriel, who told his Dad(Boss) that we are coming otherwise we might have to wait for up to 2 hours for a table. Awesome seafoood! I like the Crab soup, Creamy butter crabs and beancurds! My family is quite a big fan of seafood, I must bring Dad there someday. He heard of that place long ago but haven't been there personally to try.

On the last day of school(lesson).....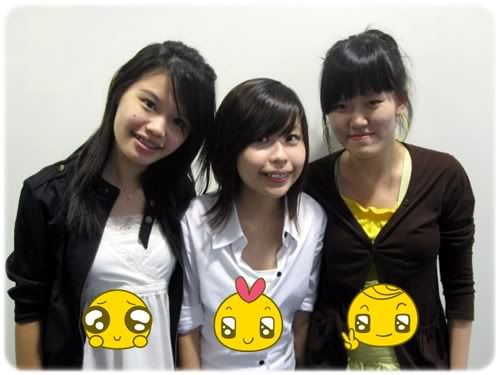 more in FB.

I am playingg Wii & Xbox while typing this entry :D
Being with them always make me STRESS-free because everyone there is fun!
Aged 20 - 23 and UP, people who enjoy life like crazy.

1 last paper on Thurs.

HAPPY HAPPY ME.
I smell freedoom!!