My CNY celebration won't end till Sunday.
Might still be doing some visiting even after Sun.

Life's good!

Before Eve's reunion dinner,
Bf accompanied me to Jiamin's house to help her out with something.
After we left, we decided to send the car for a car wash
AND WE WERE CHEATED!!

+ Surcharge, $8 for a simple car wash at a petrol station was still affordable.
(If you compare elsewhere, you can't even get a car wash for $8)
BUT YOU KNOW WHAT!!!

They wash each car for 2mins!! Freaking 2 mins!
Including washing with soap, water and drying.
Drying was a lie! They only use a DIRTY cloth (which was not washed after each car) to wipe for 10seconds and THERE YOU GO,
Leave the station with a STILL-QUITE-WET car.

Given the fact that M and me washes the car inside out once every 2 weeks,
our car was considered quite clean.
But they made it worst.
Water marks of those droplets which were not dried by them were seen all over the car.

Even if they had alot of cars to wash that day, but they charged more for CNY,
so shouldn't they do a better job?

I'll never visit SPC petrol station for car wash.
To be exact, I'll never visit petrol stations for car wash.
First experience itself had been a very very bad one.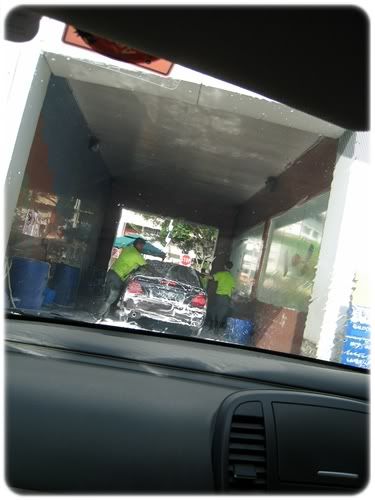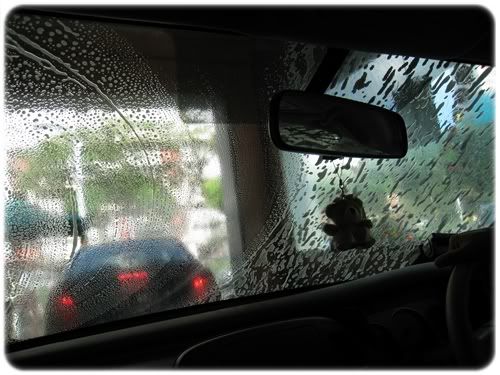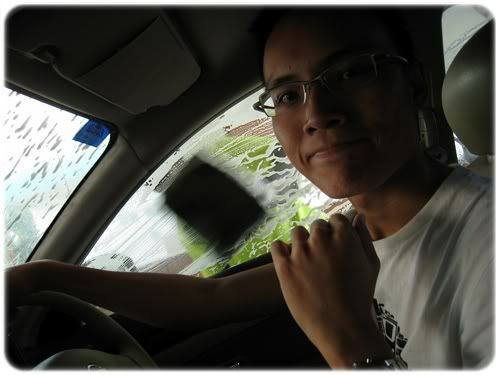 Angry and Hungry.
Not much places were open for business on that day,
all we could find was this.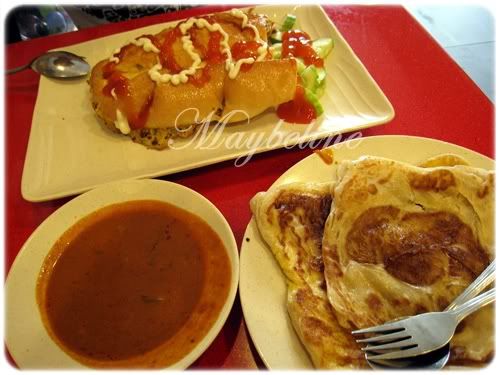 Rushed home and waited for everyone to gather,
Headed to look for Grandma for dindin.

And slowly drove to Chinatown because Mom wants to go there to feel the CNY atmosphere.
-.- x100
HAI. We didn't want to disappoint her, so we agreed to it.
Poor M, I can tell that he was really really tired because he only reached home 6am that morning(Meet up with his bros).

Anyway, Congrats M for 'owning' a car now :D