It was a warm in the heart and physically cold Saturday!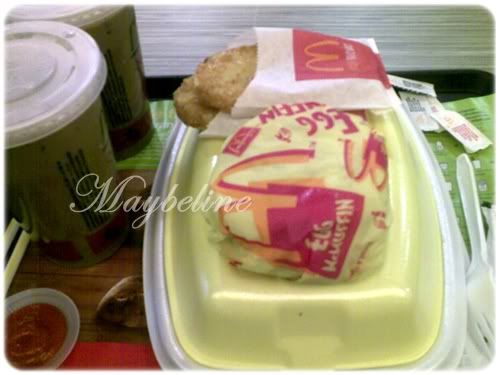 We met up at the Mac inbetween our house at 1145am. The timing was just right before the breakfast ends! He sat down with black face. Why? Because I scolded him in the morning! HAHAHAHA.

My HP started ringing at 9.50am. *picks up*
Boyf : Hellooooo, wanna eat Mcbreakfast now? With Maxmax and all.
Me : ZZZZZZ. It is only 9 now?! I have work later you know?! ZZZZZ.
Boyf : But I am hungry already, I woke up at 7am...
Me : Didn't we arranged at 1145am? I am very tired, There is work later. ZZZZZ, BYE.

Back to sleep..
Okay, I have to admit that I was very bad but it was partly because I only slept at 3+ in the morning and I totally missed out the part that he said that he was hungry :(:(

HAHA, after eating, we went to buy some titbits home. He waited for me to prepare for work and leave my place together.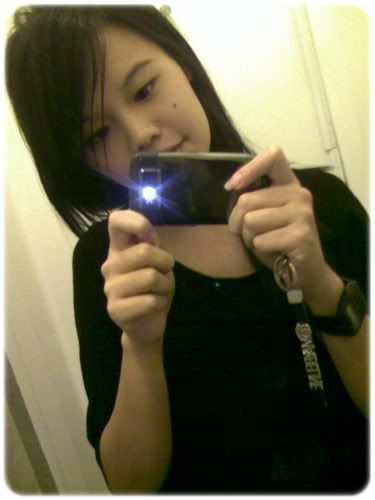 At night, the dear boy waited for my breaktime to have dindin with me and fetched me home :)

I got a genuine leather handbag cum sling bag for just $88! And feeling rather happy about it~~~~~

Went to his place and helped him with his project till 1am~

Yes, I am very deprived of rest.