Yesterday, We(clique) went to the bazaar again to shop for cheap rings after our lessons!
Jocelyn and Meryl joined me in buying afew. HAHAHA!

It was always pouring heavily EVERYDAY after school!
Luckily, Derek picked me up yesterday.

Initial plan was Me + CG for shopping after my school,
Derek was free so we asked him along,
With the 2 brothers along, How can we miss out M?

The whole thing was very last minute so I was very very dress down :(
CG and me were only casually talking at MSN during my lunch at 2.
Who knows the whole thing actually turned out to be a shopping trip~
Anyway, the big guy smsed me just now
"Are we continuing our shopping spree tonight?"
Hahaha. Only sad thing is, I didn't had my Camera with me. TSK!

Anyhow, We had Fish & Co for dinner.
M and me treated Derek to it because he came all the way down to school pick me which was obviously not in the way (and picked YQ, CG from their respectives venue).

Well, I can only conclude that yesterday was a really fruitful trip for the guys,
Especially Derek, Who got himself 2 Shirts, 1 sweater and 1 tanktop :)
I only got a pair of heels for Adel :(




After school hours on Thursday was spent with these people + Zadyn for WeiBin's birthday :)
Its been a long week, Lessons & Work & more & more.
Thankfully, accompanied by great people.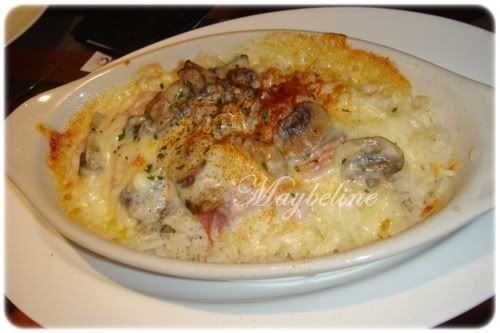 Goodnight world :)