Waited till noon for M to return from his charity run.
Both Peh and M went to pay and sign up for some Sony charity run.
Pay $15 to run and do some charity!

As soon as he reached my place, we went out straight~~
Not a fantastic day for me because I couldn't get what I want - Shoes.
Could only get accessories while he got clothes -.-
Bah~ It's his day.

When I got onto the car, the first thing he told me was
"Nah, this flower is for you. I got it from the charity run!!"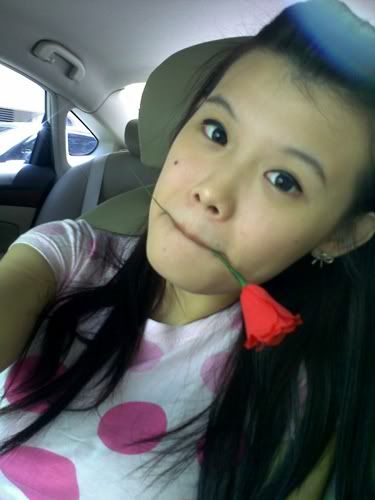 .
.
.
.
.




Nice right nice right!! The picture above ^^