Yeap. I am still sick and is still nowhere near recovering.
Its been 8 days and I got really depressed last night.
Wondering how life would be like if I go blind.
M told me
"If you can't sms, we can call.
If you can't watch movies, we can listen."

The doctor said "It can takes up to 2 weeks to recover".
If you don't recover by this Friday, you will have to come down again.

I got the infection from Adel.
Her case was much worst but shes at the recovering phase now.

Been staying home since last Thurs after my dental appointment.

I missed out IceSkating sessions with the clique in school on Thurs.
Though ALL of us went to fetch JJ from the airport with his parents on Friday,
I went home after the dinner with them while the rest proceeded on for fun.
JJ's family(Dad, Mom, Bro, and Bro's GF), JJ, Jolin, CG, M, Derek and Felicia.
Monday, they went to Town for movies but M accompanied me.
He bought herbal tea eggs and VCDs over, we watched it in my living room with the stero sound system.
Today, I am going to miss out another birthday dinner.

I ought to be glad that I fell sick during the holidays, not during school days or my exam period which is 2 weeks later. But missing out all these fun don't make it any better.

I stayed home for at least a week already and Dad still gave me my daily allowance even though he came home with meals for me everyday.

Sometimes we ought to be glad that, we're not alone in this world.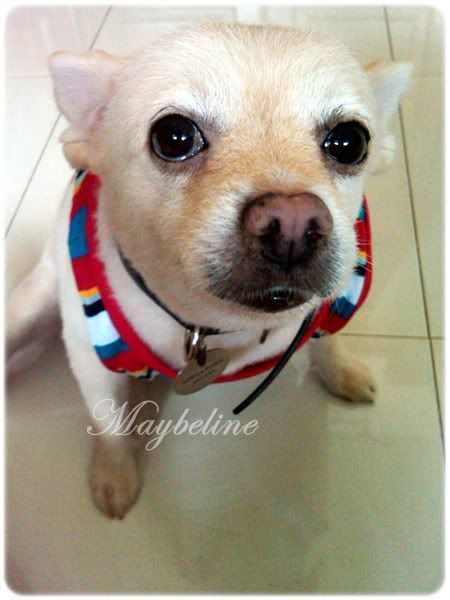 The once again furless Raven looks like an OTTER now.