I hate it when I am out without a proper camera.
The photos taken VIA hp are of really poor quality.

But anyway, I had lunch at Men-i-chi Ramen last week.
IT WAS FAB! I love the food.

Not too oily nor salty as compared to Ajisen, whose soup base is really salty(but I like).
Mostly importantly, the ramen was damn Q. So nice to chew!

Waiting time was a little tad long.

Presentation : 2 stars out of 5.
Taste : 4 stars out of 5.
Service : 4.5 stars out of 5.
Overall : 4 stars out of 5.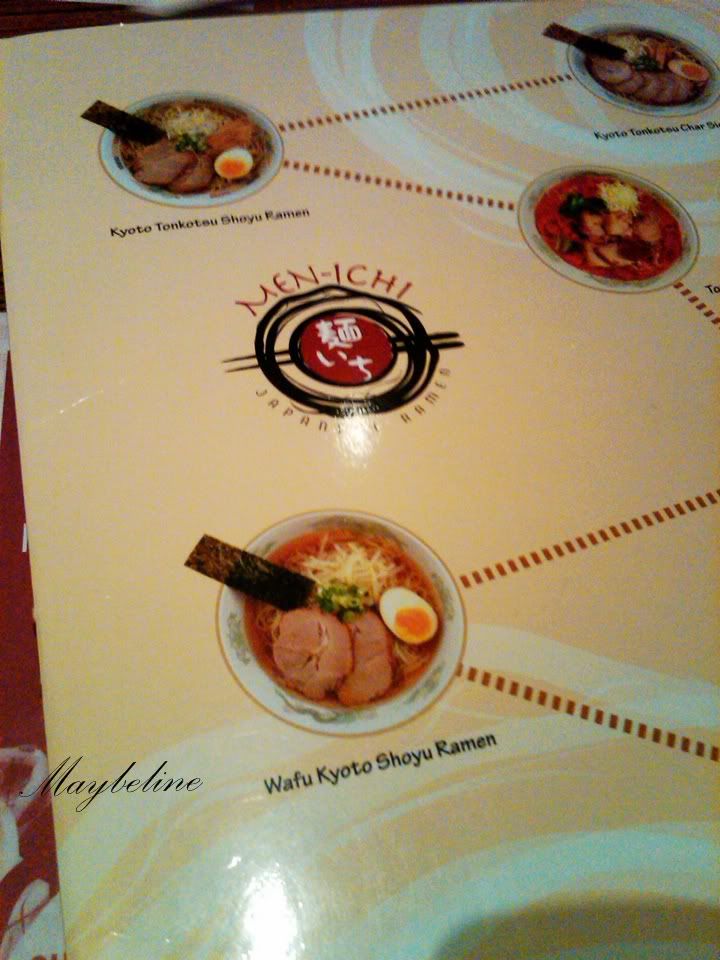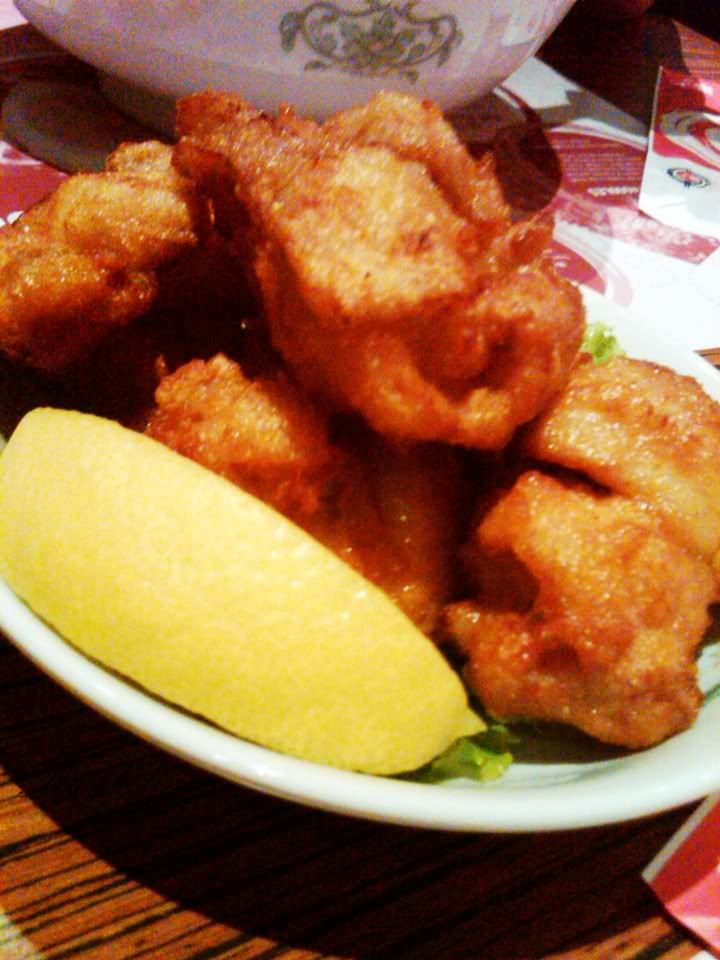 This is some curry ramen. The curry taste like instant maggie curry.
I don't recommend this when you eat there.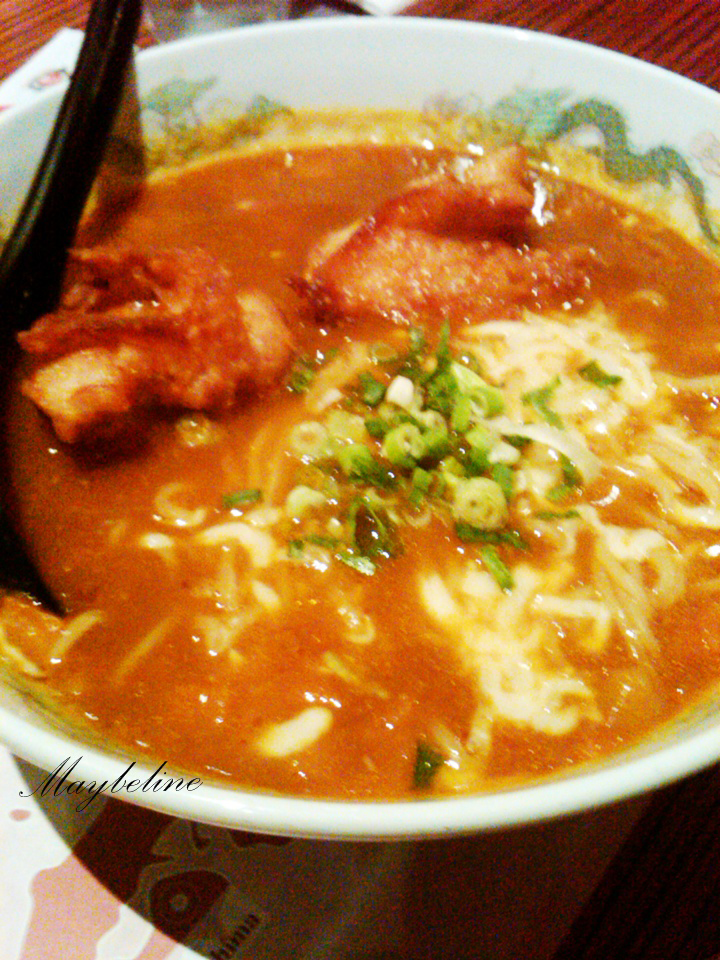 Pork Ramen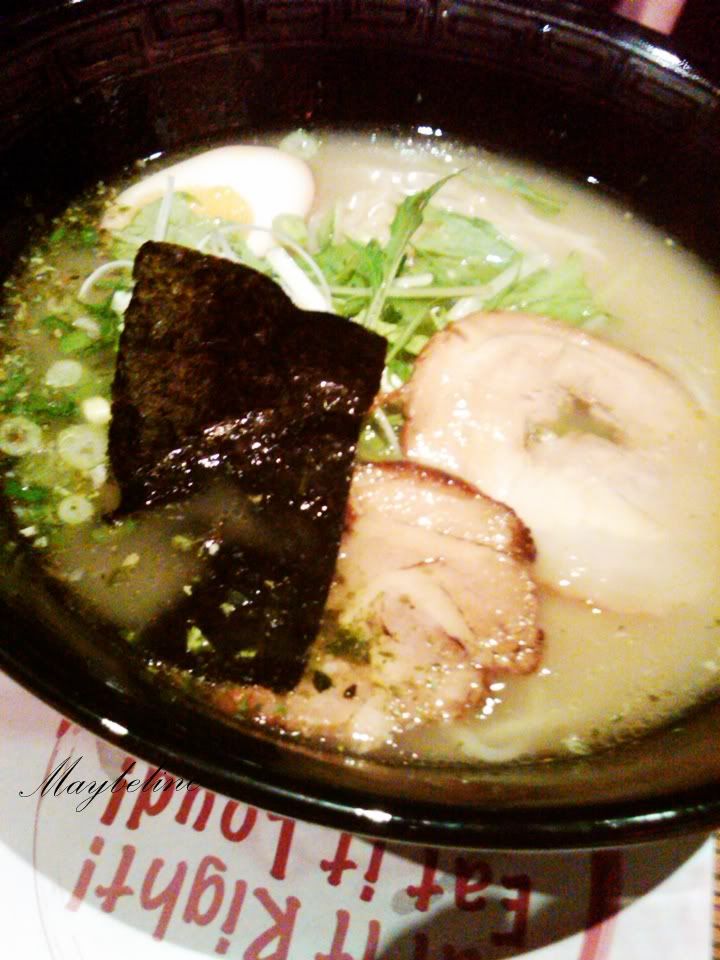 & my crabmeat & mushroom egg omelette spicy ramen. (2 thumbs up!)



QQ anot?! Are you hungry already?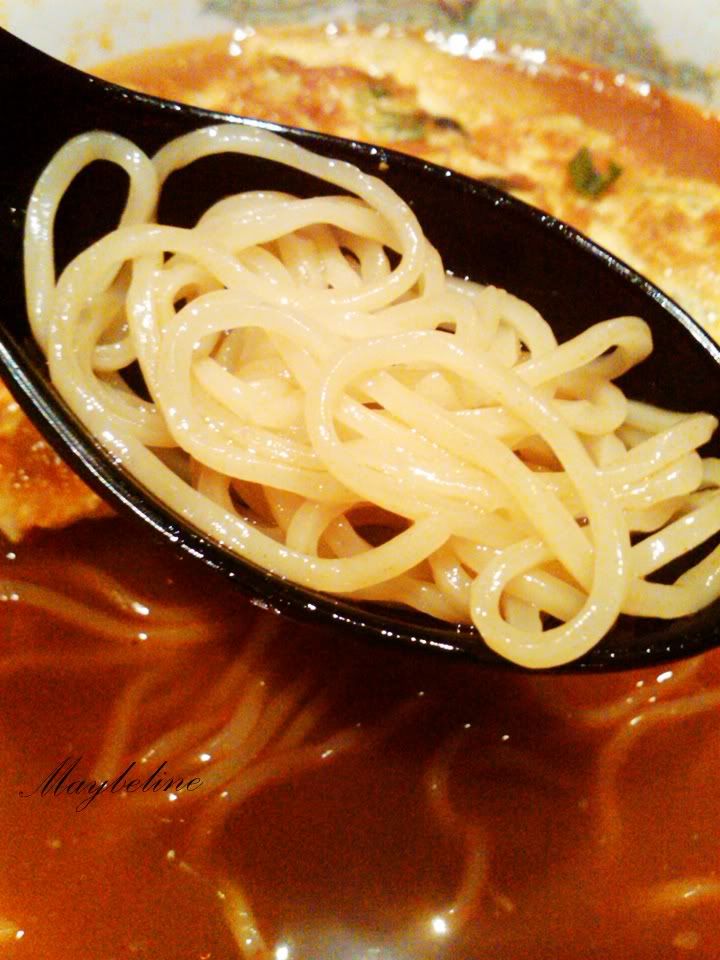 Only 3 branches islandwide!