Had been diligently working for the past 4 days at Comex.
Nope, I wasn't one of the many promoters, flyers girls/boys etc.
The title was 'Photo booth Models', but obviously I am not good enough for the term 'model'

Major eyebags because I slept late & woke up early (like 11am?).
On some days, I only slept for 3-5hours of sleep. Bad sleeping habits.

Anyway, I was there for Sennheiser Singapore.
Work was on Thurs & I only know that I have to work on Monday so everything was kinda last minute.
The work however, was hella fun.

Job Scope : Smile & ask if anyone wants to take a free instant photo.
From 1-9pm (45minutes paid dinner break & meal was provided. The food was GOOD. Unbelievable)

& leave the rest of the job to the 2 who is guarding the photo booth.
Pay was much higher than the promoters even though me & partner had nothing much to do.

My partner was Lingli & I picked her at the very last minute, which was Wednesday.
Luckily this awesome girl could work all 4 days and I was glad that I made the right decision.
With her around, the speed of the 4 days felt exactly like the speed of lightning bolt.


With the DJs!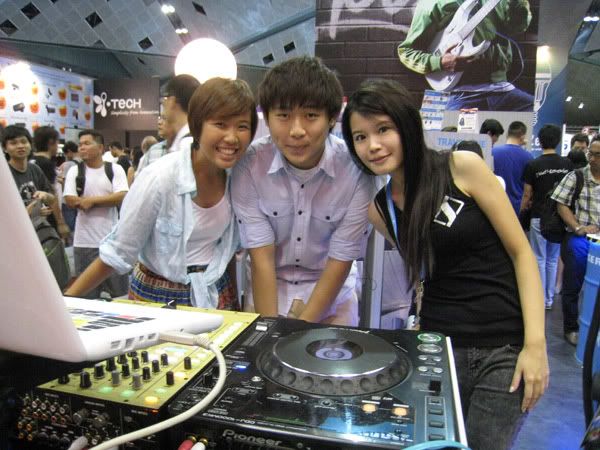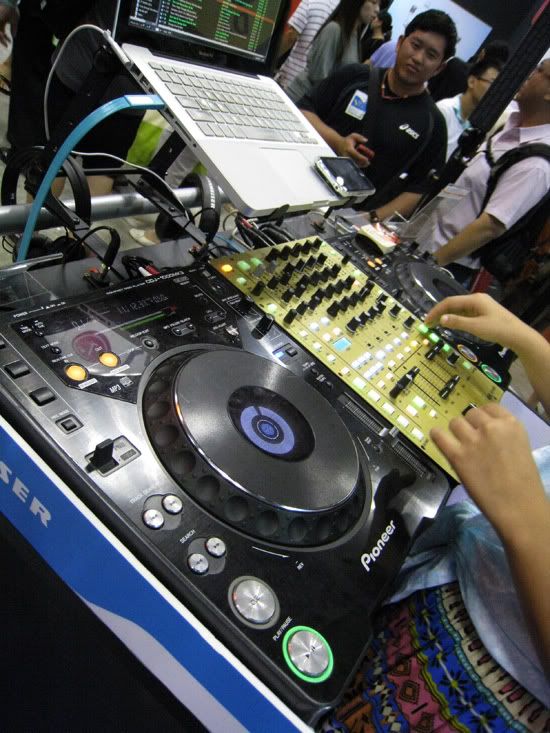 Ricola girl! :D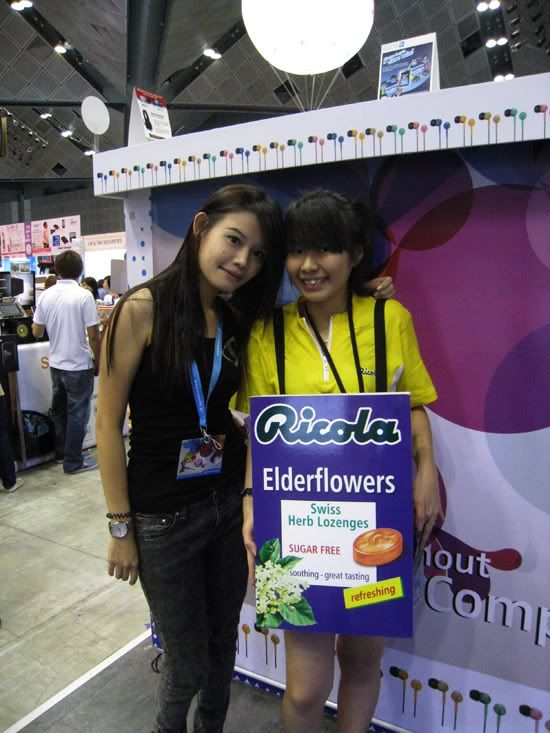 I love that box! If only I can bring it home.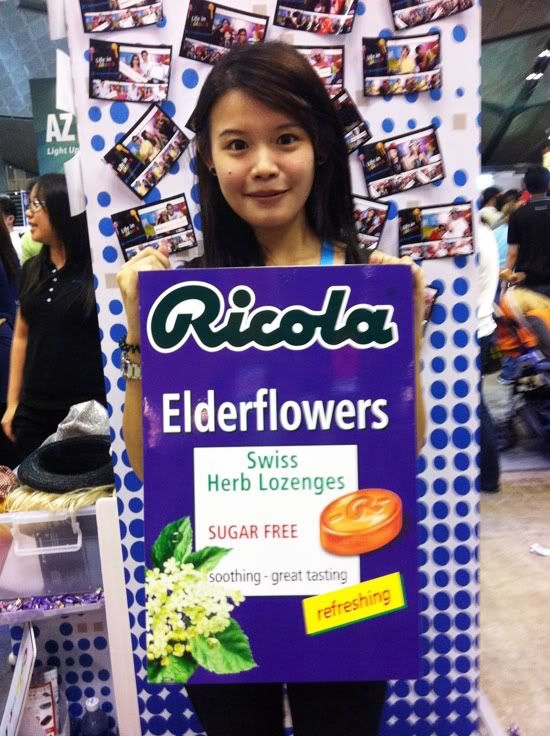 The guy pop-ed out from nowhere.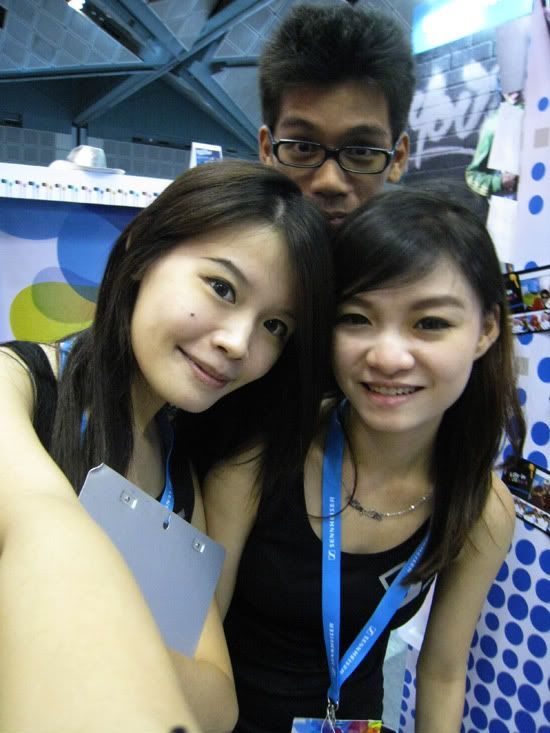 He's a chinese btw. Not a malay. HAHAHA.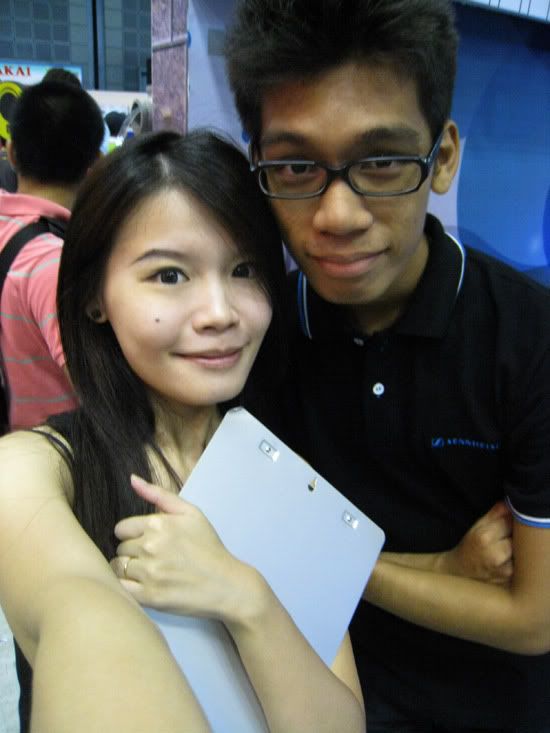 Some fun shots taken at the photo booth.
Now Sennheiser Singapore (@ facebook) is full of my unglam photos OMG.
These are 5 out of 30-40 only? #FML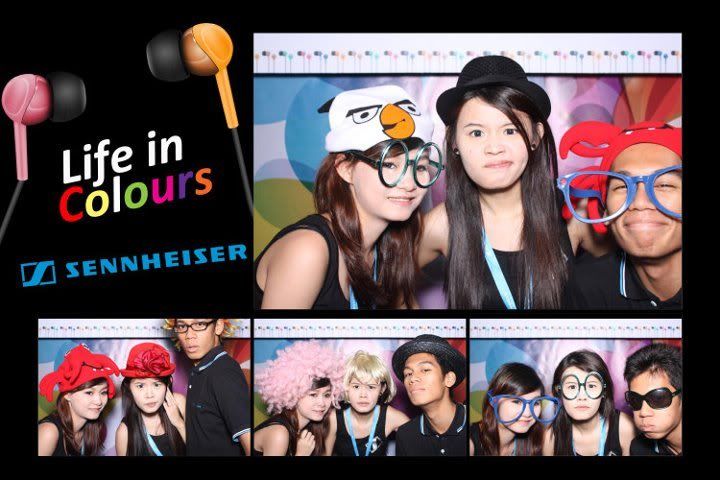 The cute kids were too small sized for the booth so we had to lift them up.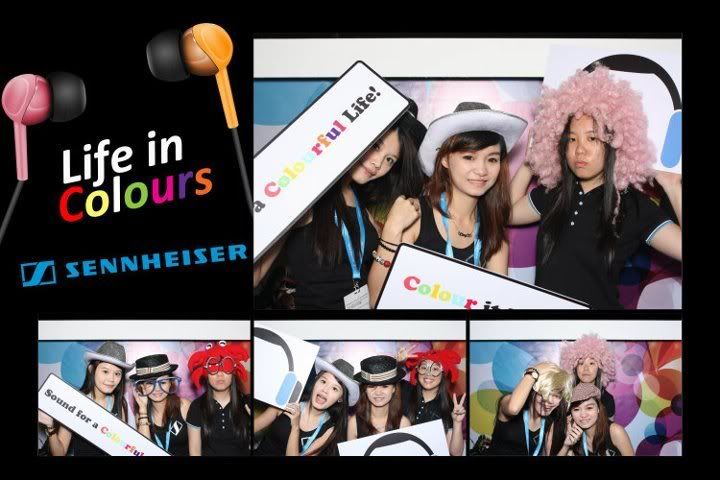 With the long time no see Adriano.