Nope, I am not blogging about any anti-aging products this time round.

No facial products, no plastic surgery, not botox or fillers to make me look younger.
No money for all these.

I went for the cheaper way... HAHA (Just kidding!)

Le boyfriend's been wanting me to look like this since I bought the fake fringe.....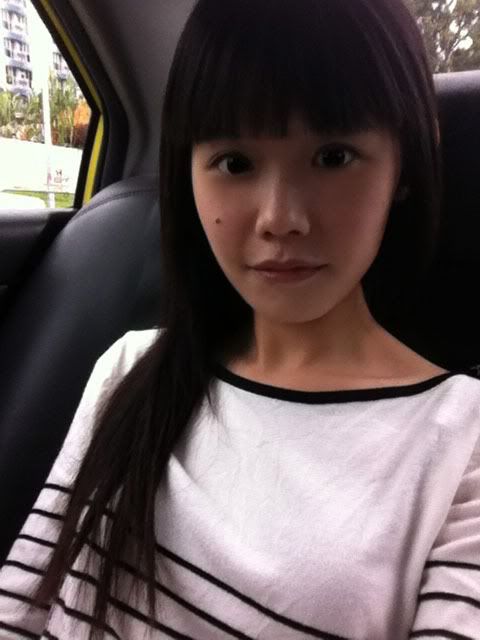 HAHAHAHAHAHA. So kiddish right? Uploaded a pic of myself after the haircut to Facebook and I got over 30 likes at the speed of lightning (from friends). But I am really not used to this look. I still prefer myself in long fringe.

Many pictures to update on my trip to pet farm today! :D
Proper update tomorrow.

Goodnight for now y'all.