Was invited to Hippopotamus Restaurant Grill on Tuesday with Charmaine for a food tasting.

Hippopotamus Restaurant Grill is a French steakhouse concept which only uses quality cuts of U.S. choice and Australian grain-fed beef, yet at affordable price of $16.90-$36.90.

The menu and items they have in Singapore are exactly the same as the restaurants in France!

Two of Hippopotamus's specialties are the Hanger Steak and the Skirt Steak,

It's RED!



Know them? KaiYing and Robin from 883Jia FM. Really joyful and funny people.



Some items on the Menu. Told you their prices are reasonable! This is evidence!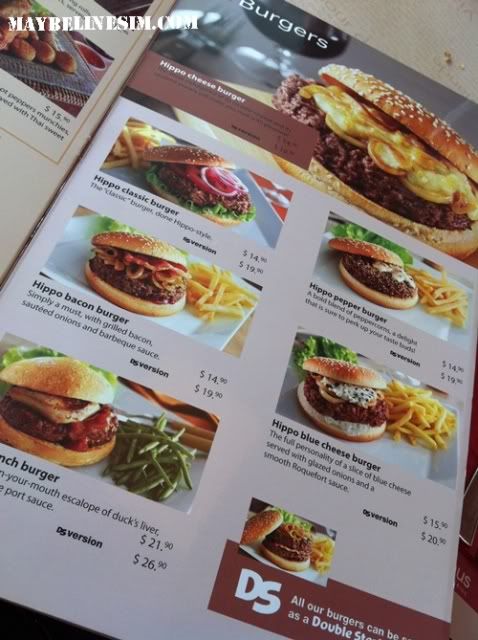 In-house chips. Everyone love them!



I love this soup! Though there were a lot of onions, but the taste wasn't that onion-y. *slurps* So craving for another bowl right now.



Their in-house bread.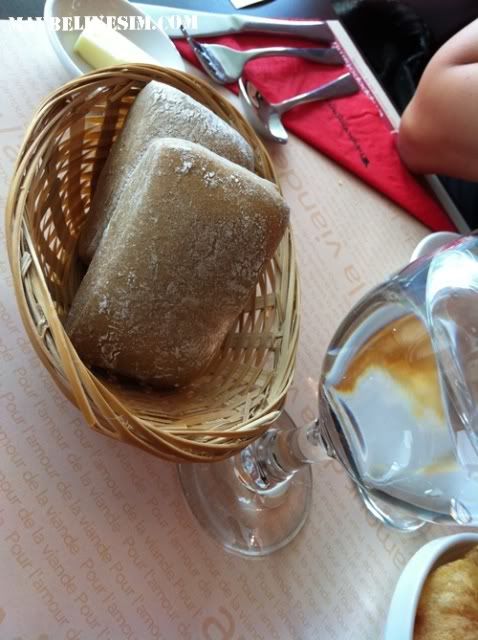 The different sauces where you can choose and pick for your steak.
Barbeque, bearnaise, stewed shallot, pepper and Roquefort cheese.
My personal favourite is the Roquefort cheese.
Did I mention this? You can choose sides for your steak as well,
You can pick 3 out of 5 side dishes.
They have basmati ruce, green beans, ratatouille, fries and potato gratin.



Are you drooling already?



This dish is rather special. Bone marrow. Now, how does that sound to you? Interesting?



Trust me, Steak lovers, you will love this place for sure.
If you're not a steak lover, they serve fish and chicken too.

I have quite a sweet tooth so I was anticipating for their desserts!

Assorted chocolate. The chocolate mousse is superb!
Charmaine finished almost 2 of them LOL!



As for me? The creme brulee!!!!!!! I could skip all 3 meals and have 2 of them!



Still quite sad I didn't get to try their warm chocolate cake though :(

Roasted pineapple with icecream. Sounds weird? But it's a great combi!



Steak : ★★★★
Dessert : ★★★★★
Ambience : ★★★½
Service : ★★★½
Overall : ★★★★

Hippopotamus Restaurant Grill
Location : 6 Raffles Boulevard, #01-204/205 Marina Square
Tel : 63385352
Operating hours : 11am - 10.30 daily.