If you follow me on twitter, you would have realized that I had just started on a beauty regime recently.

Hakubi B for flawless baby smooth skin and Hakubi C for whitening.

Anyway, been taking Hakubi B for more than a month now and my skin is clearly much better than before. I used to have outbreaks before period but there was none for the last 2 months. *choy *touch wood




Because Hakubi B seems to be working well for me, so here comes Hakubi C!




Realized that I am not as fair as before due to the long distance that I have to walk to class everyday so hakubi c to the rescue!

I am halfway on my first bottle but I just bought another 2 bottles today! Mainly because there was 20% off. Heh. Gotta wait one month to see the results.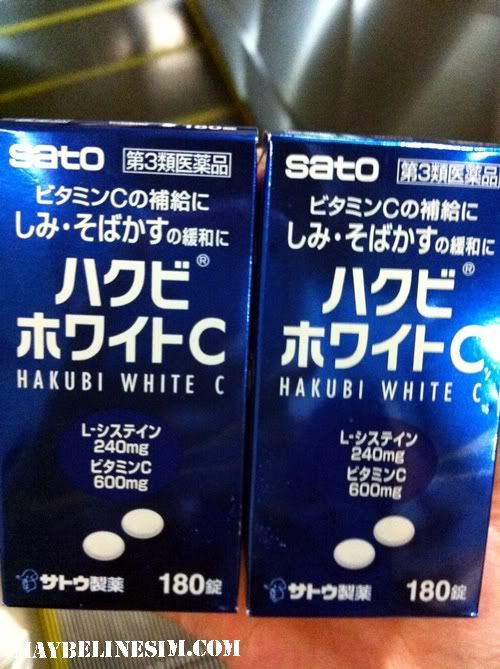 Check back okay? :)