Introducing smoothies from McDonald's!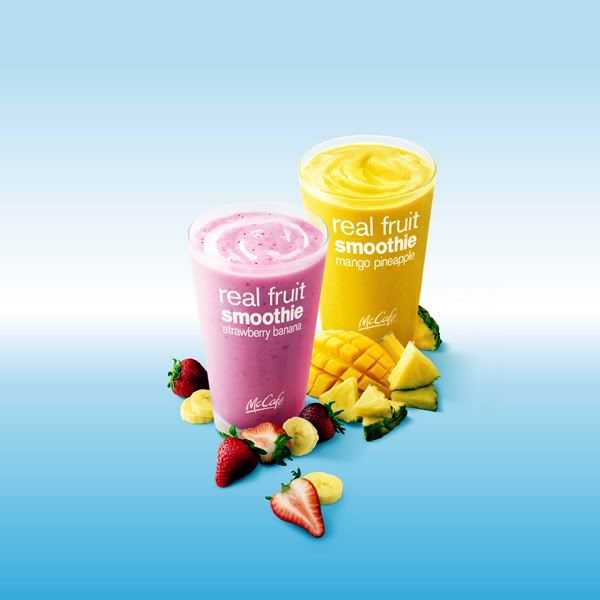 Freshly blended and made with real fruits and yoghurt, McDonald's brings you Mango Pineapple and Strawberry Banana Smoothies.

These icy, refreshing smoothies are perfect to chill on a sunny afternoon or if you are craving for some fruity goodness.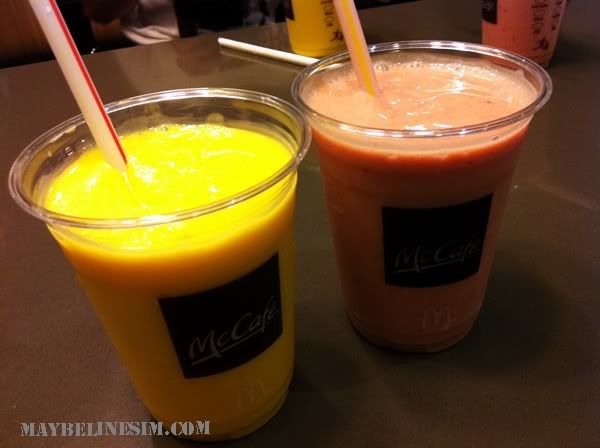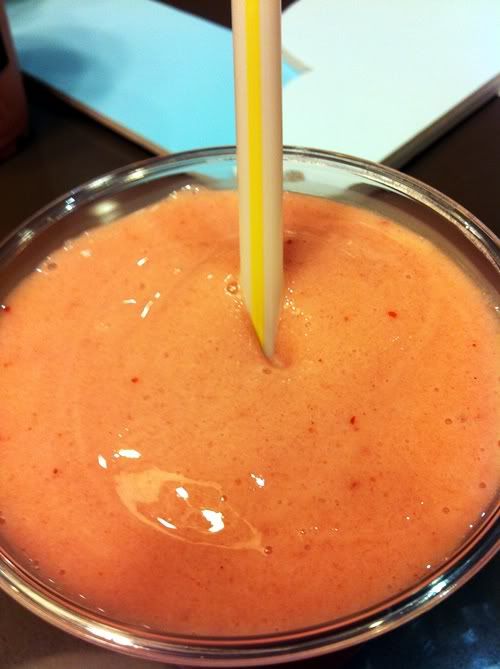 Mmmmmm... I am a fan of Mango, so let me try the Mango Pineapple and tell you what's the taste like....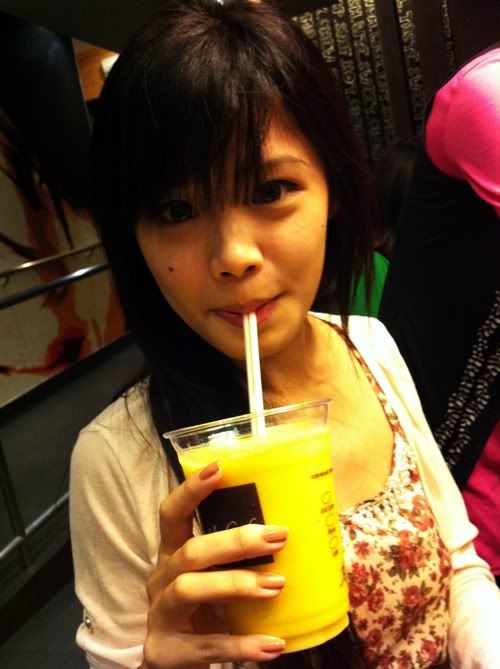 WOW! NOT BAD! Me love fruits!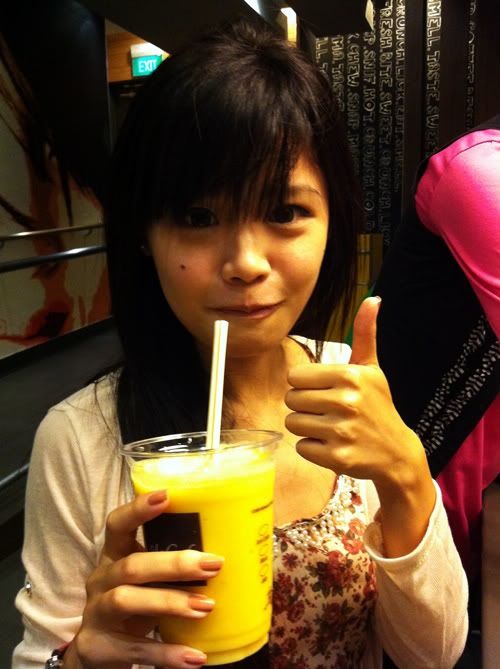 These wholesome choices are part of McDonald's permanent beverage offerings and are available at $3.45 (12oz) and $3.95 (16oz), at all McDonald's restaurants.

Aren't they a lot cheaper than other smoothies outside?
Cheaper & Healthier, Sounds good doesn't it? :D

Stop Soda, Drink Smoothie!

Perfect combination with the sunny Singapore!

I need a cup right now.