Supposed to be a shopping day but we ended up spending more on food and got nothing much back :(

Wore a dress, changed out of the dress and changed into something more comfy (though dressed down).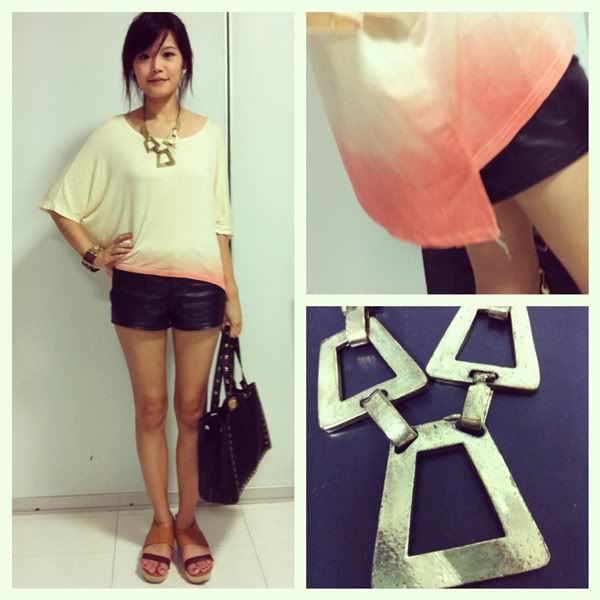 I know Cotton On has some similar design (top) too! Except that there's no cutting at the side/back like mine.

Hit Town and went for a movie "The Dictator", omg it was hilarious MAX.
4 popcorns out of 5!

Went to Cine, Scape's Flea etc and could get nothing except these. Om nomnom.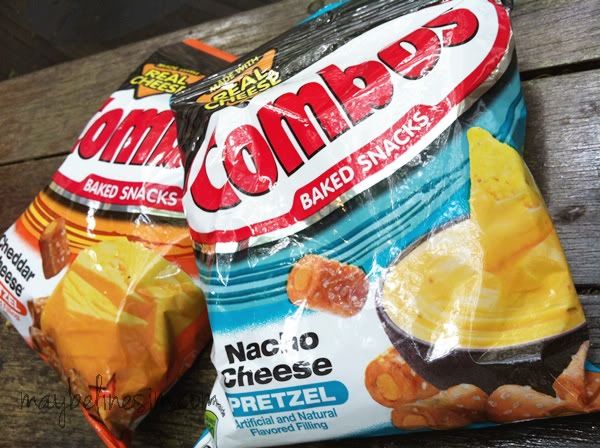 But ohhh, few days ago, I got this casing for only $2 each!
Baby pastel colours.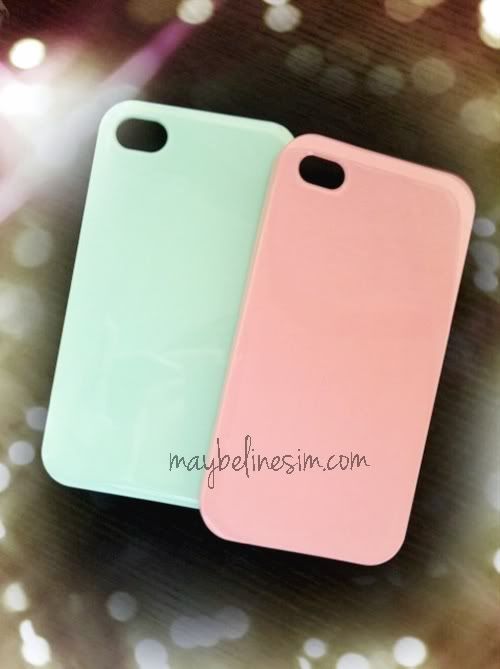 Quite sad because we only managed to get a necklace and a pair of platform slippers after a long day.

& He asked if I had changed my style. Spikes???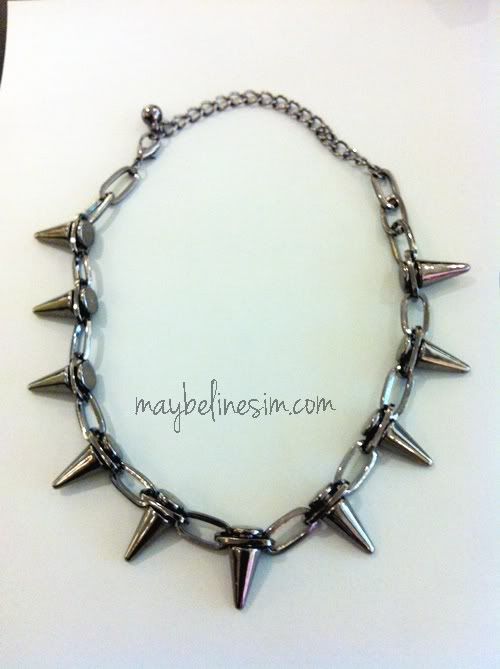 Settled our dinner at The Marmalade Pantry at ION.

Food was average but we can't judge because we only had Zest, Camomile Garden Tea, Egg Benedict, and a Chocolate Fudge Cake.

As I was halfway through my cake, I chewed on a tiny piece of plastic :(

A quite matt looking waiter (malay) repeatedly apologized for the 'bad' experience we had but then again, I will still visit this place again for their excellent customer service. Both Bby and I felt that the price was worth it for every service they had provided us with.

I guess that is why they can charge 2 eggs (Egg Benedict) for over $20? 2 thumbs up for their service!




His signature killer stare. SMALL EYES. HAHAHA. Truly asian~~~~




Happy boy with his Egg Benedict. Can anyone tell me why is this dish named as Benedict?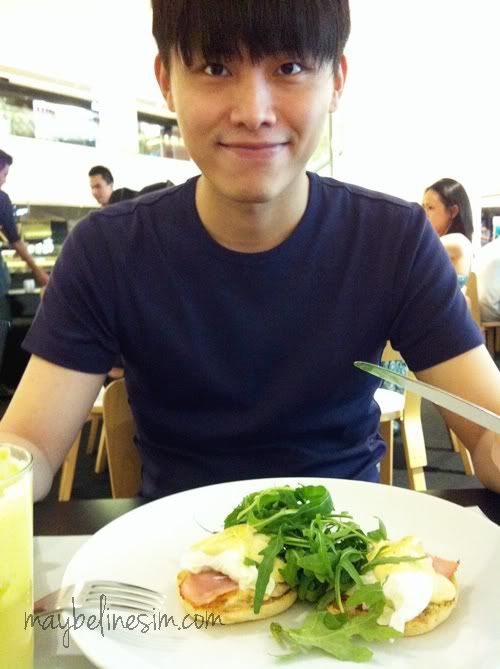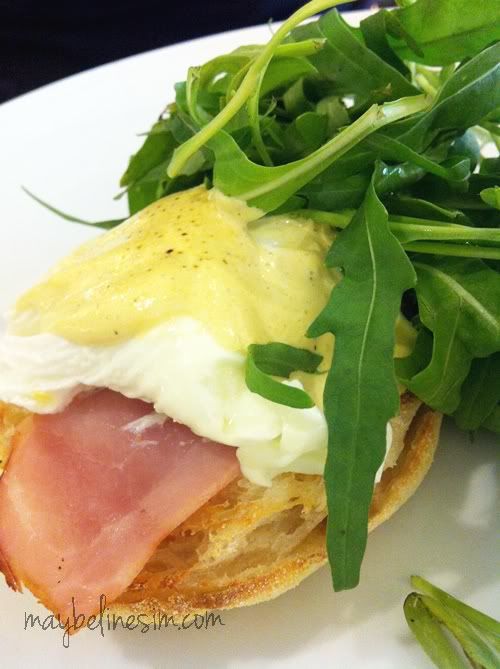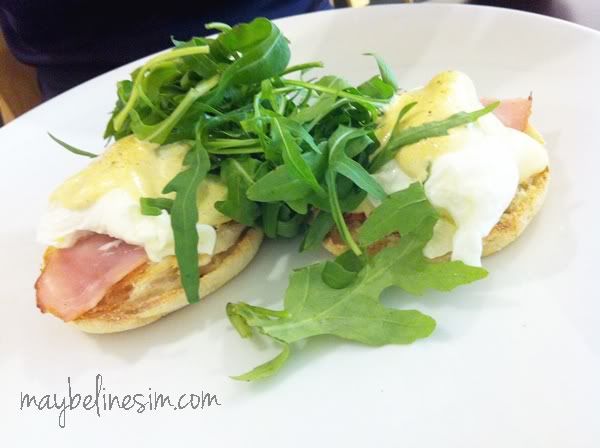 The serving for a slice of cake was HUGE. Well, maybe not in this picture.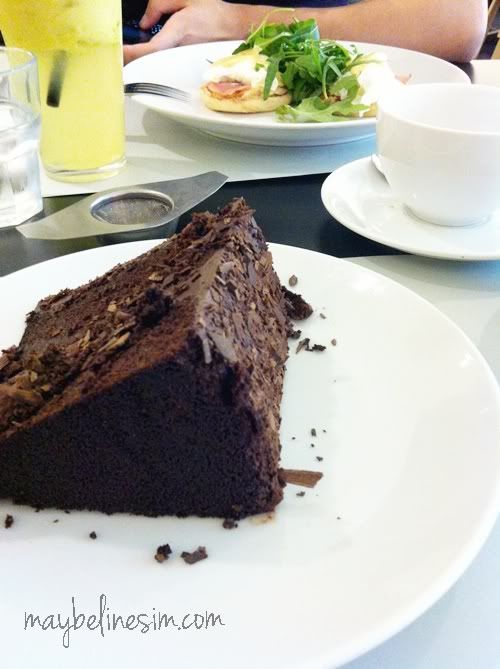 Front camera's quality :/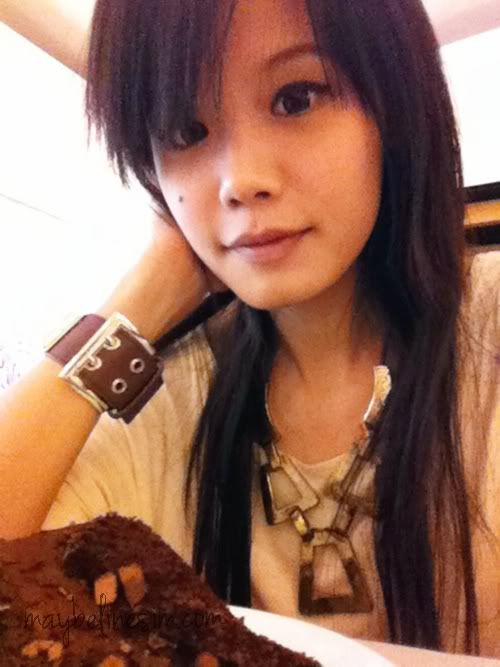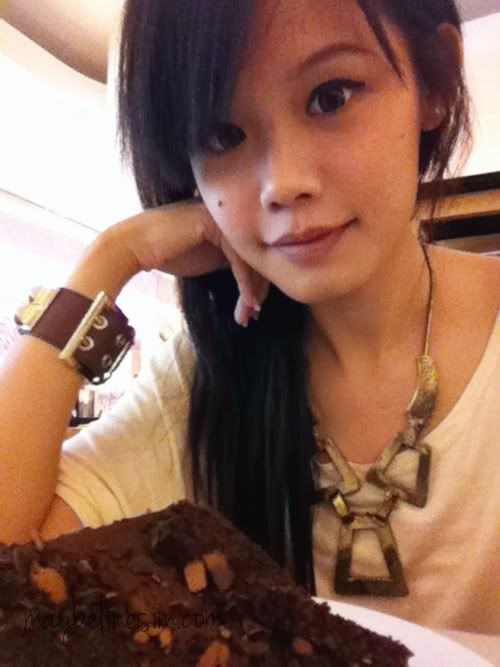 That's my Sunday. How about yours? :)

.
.
.
.
.

Please continue to scroll down for the newly updated GSS @ Maybeline! :)