Ta dah~~~ My sticker :D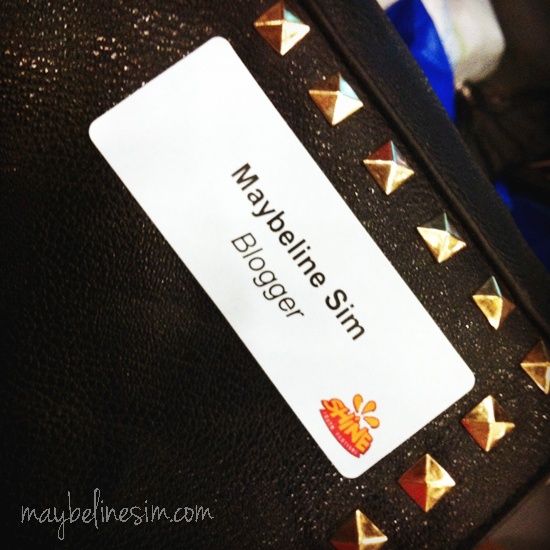 While waiting for the event to start.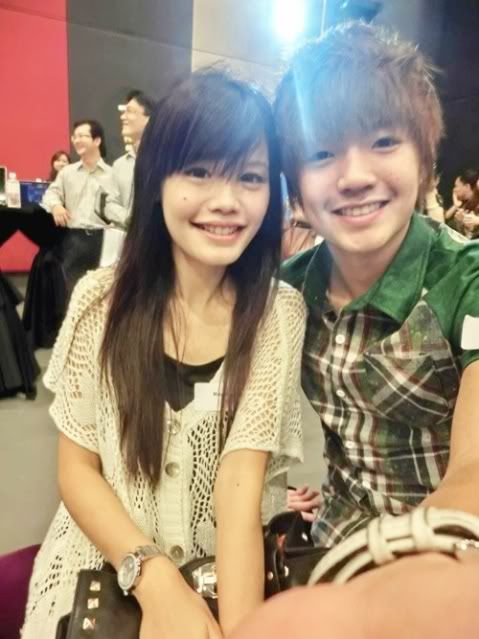 SHINE Youth Festival

SHINE Youth Festival is a platform for youths between the age of 15 and 35 to indulge in their passion. The initiative celebrates youths' creativity and dynamism and encourages them to use SHINE Youth Festival as the stage to demonstrate their energy and grow their skills and talents.

Organised by the National Youth Council, steered by a committee made up of representatives from youth organisations and executed by a Youth Organising Committee consisting of volunteers, the vibrant and colourful SHINE Youth Festival is held in the designated Youth Month in July.

First up was a performance by John and Deniece Glee Studios, a Gold Pitch to SHINE grant awardee, reminds everyone to celebrate during the month of Youth!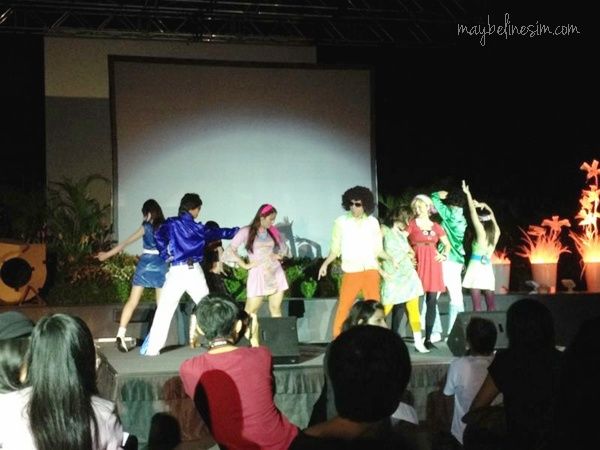 Followed by a sharing session by Mr Martin Tan, Chairman of SHINE 2012 Steering Committee and Mr Muhammad Nabil, member of SHINE organising committee.




Next few to appear are the artists living with Spina Bifida - Alvina Neo and Bernard Toh from Dreamcatchers, a Gold Pitch to SHINE grant awardee - sharing more about the inspiration behind their artworks.




.
.
.
.
.

It is July soon, therefore, SHINE Youth Festival will be back with a new theme! The theme for this year is "Aspirations" to inspire youth to dream big and take risks with a new tagline "Fire up your passion!"

No dream is too big to achieve if you believe in it. This theme serves to inspire youth community to act on their passions and make a difference in their community.

Pitch to SHINE

It was launched early this year to identify and fund youth projects that promote worthy causes and make a difference in the community. A total of 16 projects awarded the Pitch to SHINE grant and projects are themed 'Youth Culture', 'Youth Sports' and 'Youth Action' and will be carried out during SHINE 2012.

"By launching this new grant, we wanted to encourage youth to take action and lead ground-up initiatives that would benefit the community. We are heartened to support 16 deserving projects this year, and hope to see more groups come forward next year with even more dynamic and engaging ideas," --Lynette Lee (Member of the SHINE Youth Festival Steering Committee.)

Pledge to SHINE




A portal was set up for you to pledge to shine here!

Remember the campaign that had youths giving out free hugs in Orchard Road?

No goal is too big or small. Share your aspirations online with other youths and pledge how you're going to achieve it at the Pledge to SHINE portal. Fire up your passion, and let's work step by step together to go after it! You'll also stand a chance to win attractive prizes!

A Dell Alienware X51 Desktop!!!!!! OMG I WANT!!!!




This online platform is exclusively for youths who wish to pledge their commitment to fulfil their burning aspirations, the theme for SHINE Youth Festival 2012. Be it in arts, sports, career, volunteer work or environmental concerns, Register Now and Pledge To SHINE!

You can vote for your favourite pledge by clicking on the HOTHOT chillies to win the prizes! :D

Let's all pledge now ;)




If you have no idea what to pledge on, look at some of the pledges here!




For the sake of making this society better, make a pledge and stand by it. Your efforts will be rewarded :) Try finding my pledge in there cause I'll be doing my part as well ;)

A group photo before we leave.




Join them at their opening event on 30 June at Ngee Ann City Civic Plaza. Let's kick off the festivities with a bang! Participate in physical aptitude games, catch performances and support the competitors.

After the event, Shine, YuHao, Willam and me went to HK cafe for Dim Sum!




&&&, If you can figure out this picture. HAHAHAHAHAHA. Many kisses to Shine!
"快点拍,快点!!" HAHAHAHAH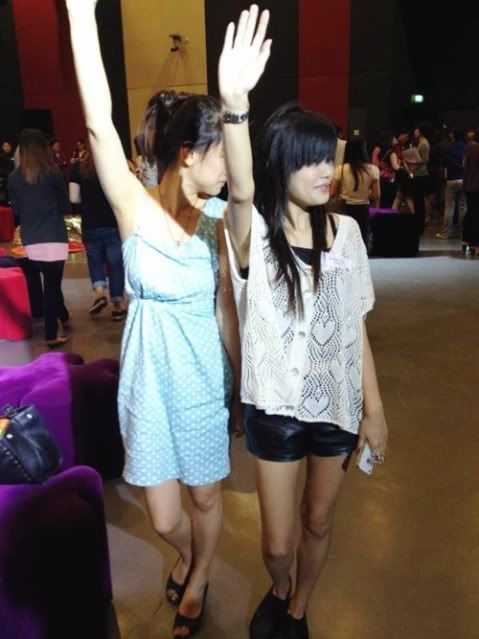 HAHAHAAHAHAHAHAHA.

My crazy buddy!!!




Photos credits : Shine, Uncle TehPeng and YuHao.

Head over to http://shine.nyc.sg/ to find out more!