Heard of GLEE?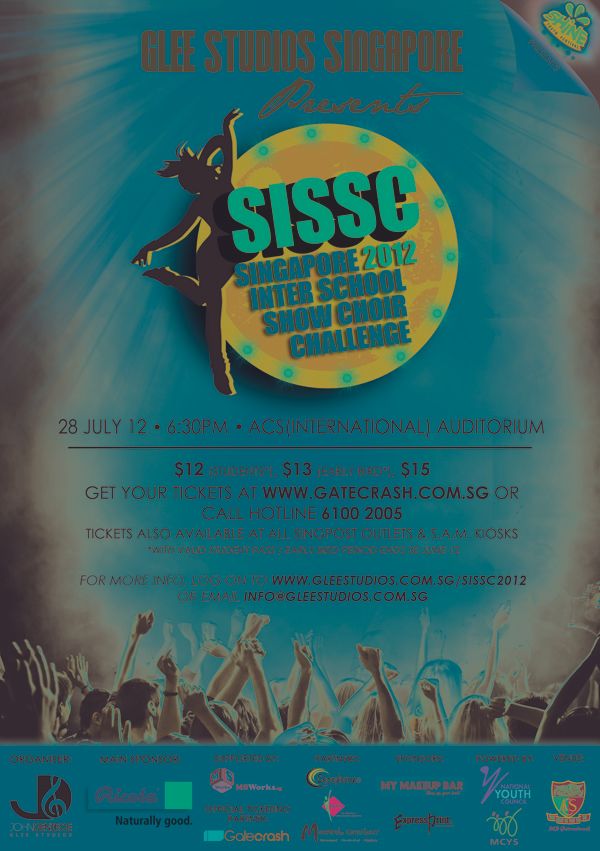 As part of SHINE Youth Festival 2012, Glee Studios Singapore proudly presents the inaugural Singapore Inter School Show Choir Challenge(SISSC) 2012!
Watch Singapore's pioneering batch of show choirs come together to put on their best show to entertain, entice and exhilarate us! This is a show not to be missed! Be wowed by the finalists of SISSC 2012 as they craft out creative performances with a fresh modern twist on singing, dancing and acting.

The stakes are higher than ever, be blown away as the show choirs battle it out to be champions!

Tickets are on sale now at Gatecrash.
Where: ACS International Auditorium - 61 Jalan Hitam Manis, Singapore 278475

When: Saturday, July 28 - 6:30pm (registration starts at 5:45pm)

Plus! Glee Studios Singapore is giving away a pair of free tickets every week! Visit their Facebook Page to find out how to join the giveaway.

If you're interested in learning more about show choir or being in Glee Studios Show Choir team, drop an email at info@gleestudios.com.sg.