Another round of food tasting. How to not put on weight with all the good food? :(
Do you like to dine in somewhere woody and green? Somewhere nearer to the nature? Best when it's free parking! So where exactly is this place?
It's none other than Backyard@Dempsey! You can treat it as a chilling place after a long tiring day at work, or a place just to hangout with your friends/family. Casual, comfortable and good food. All in 1. They are opened from 11am to 12mn daily.
Shine, Weilie and me went down on Thursday evening for dinner as well as food tasting. And because we were there early, we had the time to take a good look around the place as well as taking some photos.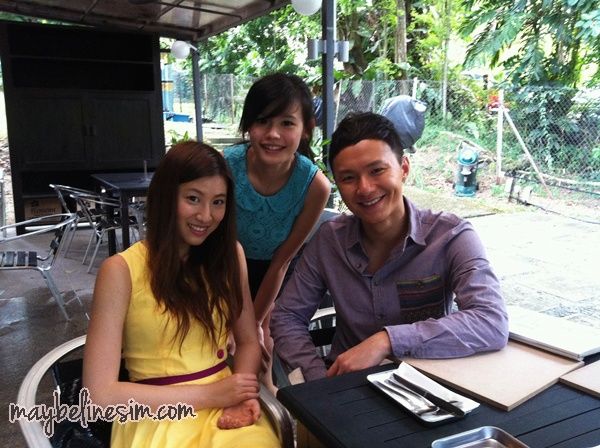 My Mango float with real mango juice and Weilie's Pussy Foot.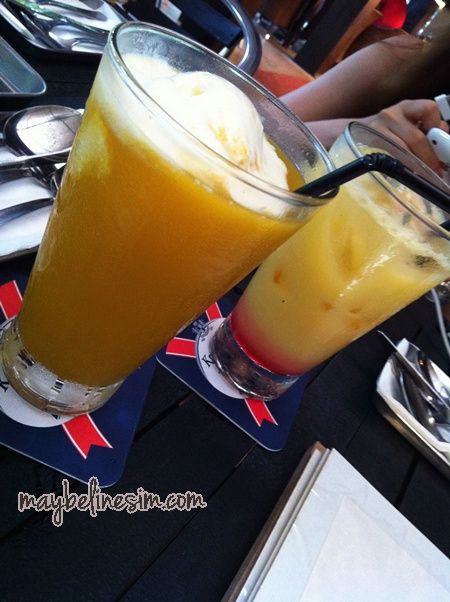 First up was Fish fingers with fries. Have you realized that most(not all) cafe usually serve those ready-made-artificial deep fried fish fingers only? But Backyard@Dempsey is different, they serve real fish fingers and fries. All their sauces were also made by the owners themselves. One unique selling point here! I have a thing for their sauce.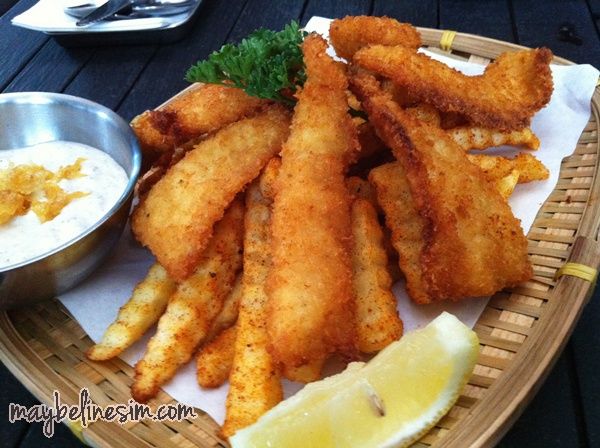 Cream of Shitake Mushroom at $6.30
It was very creamy and there were slices of shitake mushroom it the soup. I think I can drink 2 bowls of it at one go. It was HELL good in my opinion.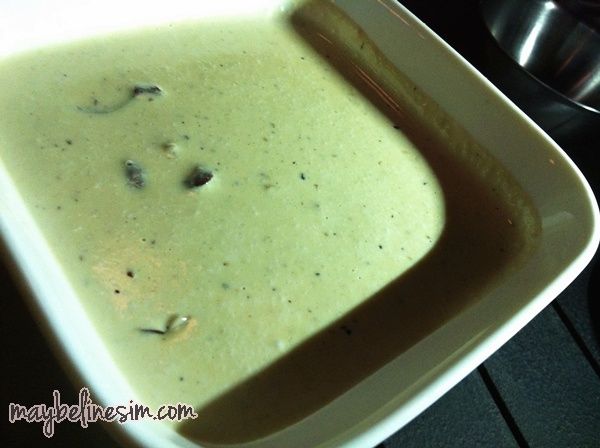 The Lobster Bique is at $7.30. I would describe the taste as unique because personally I didn't find it anything special about it at first. But after a few more sips, I helped myself to a second helping of the soup. The more I drink it, The more I love it. I can almost chew on lobster meat in every sip!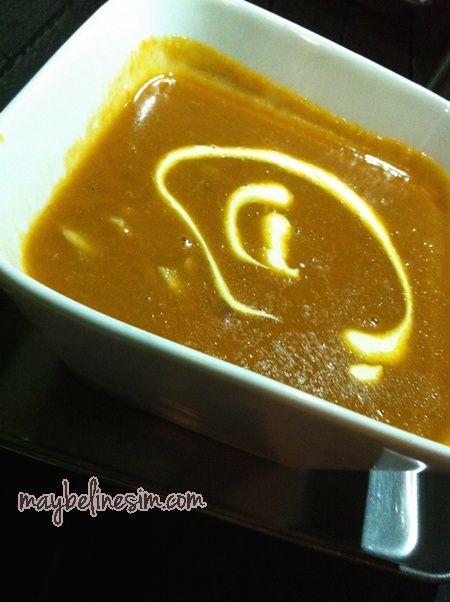 Spam Fries at $9.80. Who says that fries can only be made of potatoes? They have it in luncheon meat! Crispy on the outside and soft on the inside. Weilie's favourite! Wish I can chew on these right now.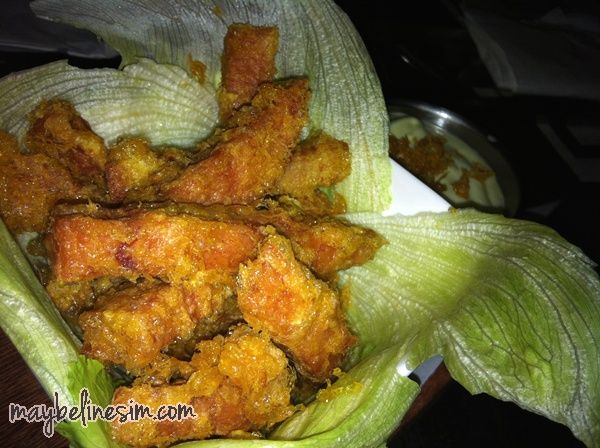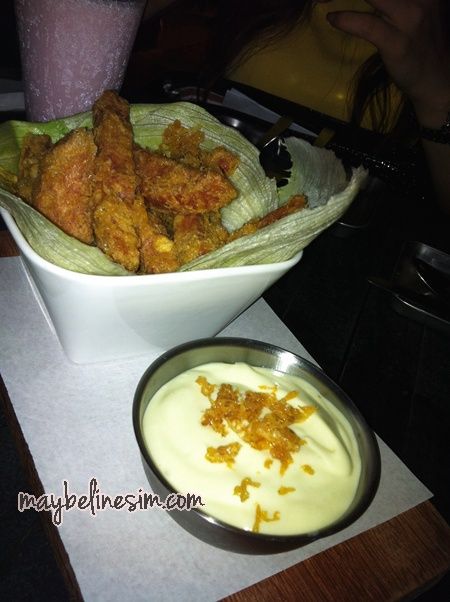 BBQ Wings, another nice starter while waiting for your main course to be served.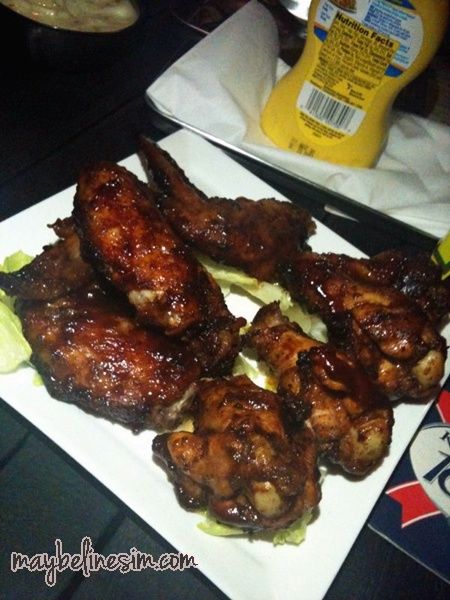 Chargrilled Vegetables with Truffle Oil. It does not look as good as it taste. The taste was good! Everyone almost finish everything on the plate.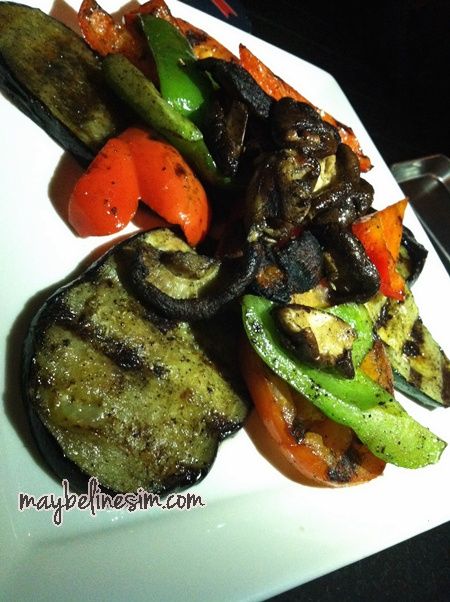 Look at the Dressed Up Dog at $14.80 with 2 sides. It is cover not only in vegetables but also in cheese as well. They come in either Chicken or Beef. So if you can't take beef, opt for the Chicken option!
The $45.80 US Black Angus Prime Ribeye (250g) also include 2 sides. We had coleslaw and mashed potato this time round. The mashed potato is not your ordinary potatoes with sauce because it contains chicken meal inside. And I mean real chicken meat.
The ribeye itself was already good without any toppings. The owners recommended truffle salt for extra topping at $2.80 which can make the enhance the taste of the ribeye.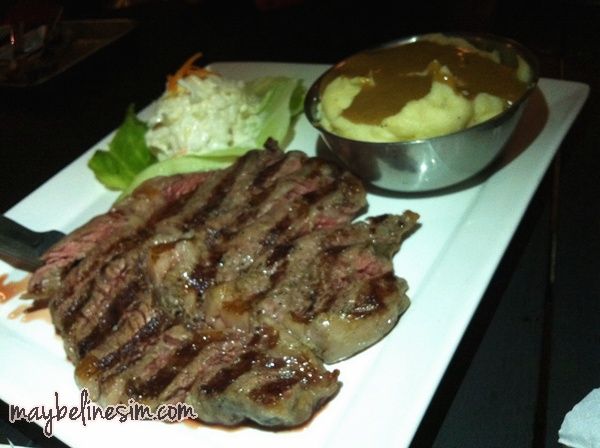 Tom Yum Seafood Spaghetti. Omg I love this because of it's not-so-spicy flavor and the generous portion of seafood in it. Plus, the fish was really fresh.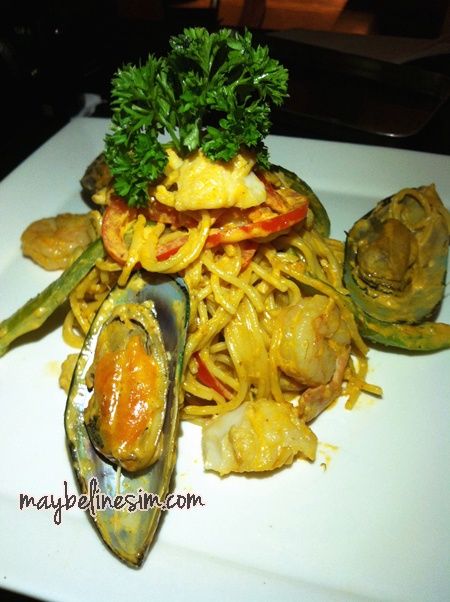 Grilled Chicken Spaghetti at $12.80, people who prefer cream-based pasta would love this.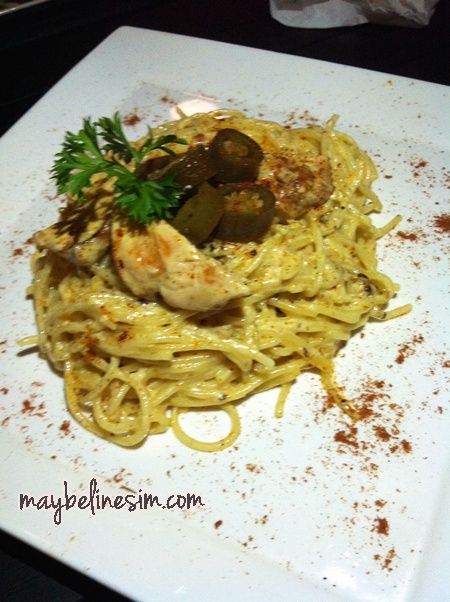 Sunrise Burger with Baked Cheese Potato. Look at the mashed potato again. It's with cheese this time round!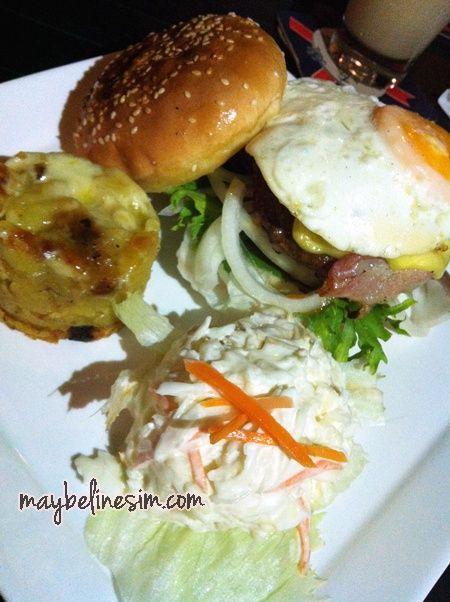 Kronenbourg Beer Battered Fish & Chips ($14.30). Another cripsy yet soft on the inside dish. It was much more golden brown in reality which looked really well-fried. Thumbs up for the fish.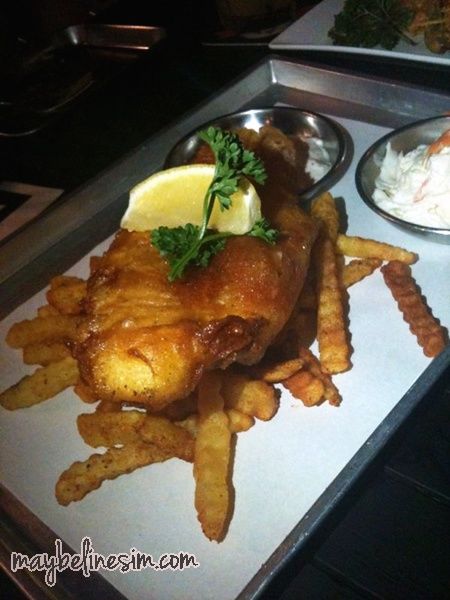 Affogato dessert at $7.30. A shot of espresso and a scoop of icecream.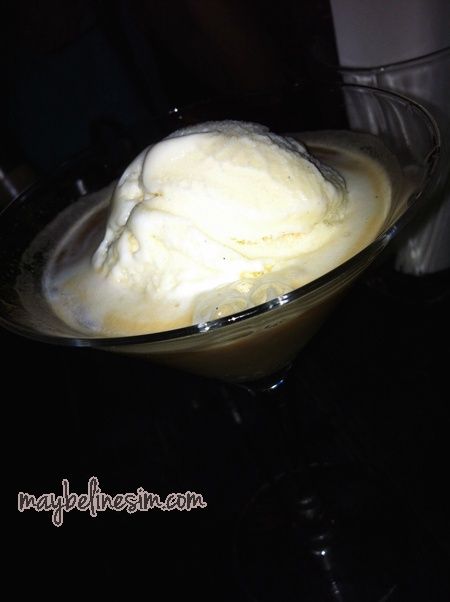 Blueberry Panna Cotta, $7.30. I didn't know what was Panna Cotta but I love the silky mouthfeel of this dessert so I kept eating it. It looks like Tofu but it is slightly 'harder' than tofu, more creamy and taste nowhere near tofu.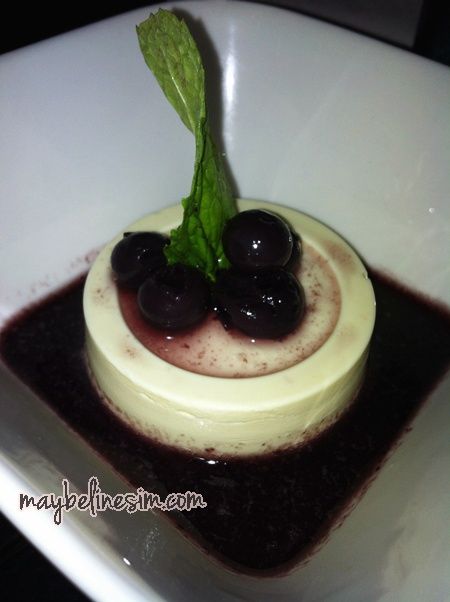 I prefer the Honey Walnut Panna Cotta (
$7.30) more.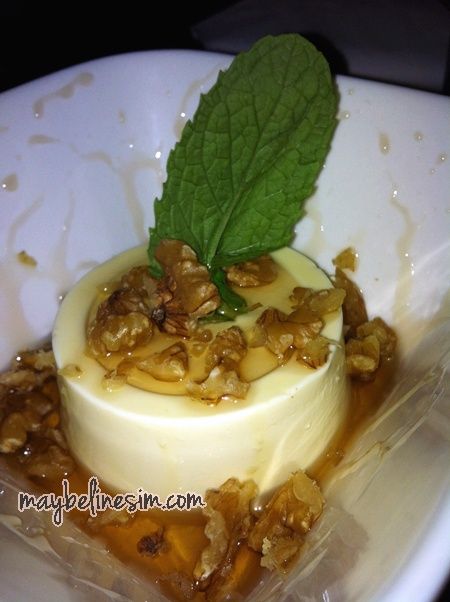 Address:
130E Minden Road
Singapore 248819
Contact no:
Website:
http://www.backyardatdempsey.com
Nearest MRT Station: Orchard
Thank you Jerome, Han and Val for their hospitality. Han & Val are really fun and sociable to talk to. And thank you Jerome for extending the invitation :)
I would definitely go back with Shine & Weilie again. For sure.