If you're a fan of Chinese food, have you tried Canto Kitchen yet?

Canto Kitchen is located in Chinatown, I would name it as the 'Hidden Treasure'. My parents are fans of Chinese food, especially Zi Char because they are very affordable.

People always get the wrong impression like 'Restaurant = Expensive', however, Canto Kitchen proved it otherwise. Although it is the only air-conditioned restaurant in People's Park and despite being well-known for their signature dishes, their prices remain affordable!!
With my usual buddy, Shine!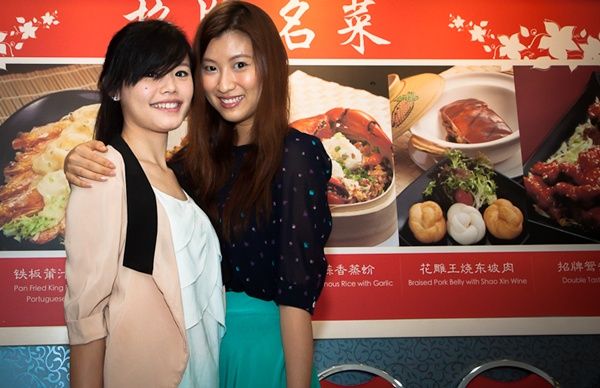 & our sisterhood, Yuhao!
A group photo before we feast.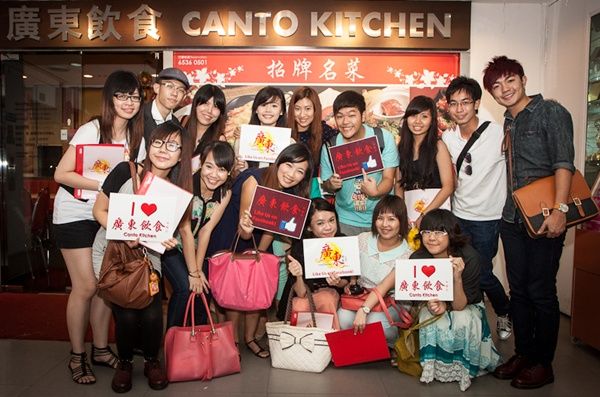 We were given a private room, which is why it look as though we were having some wedding dinner. LOL.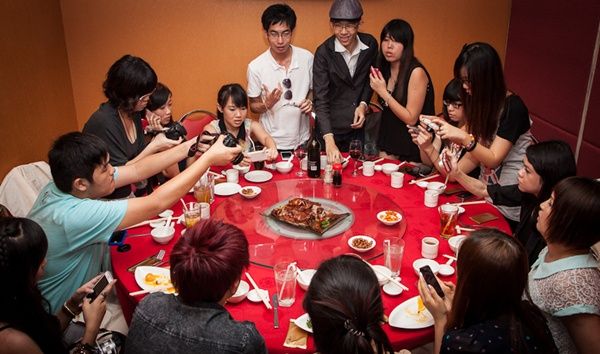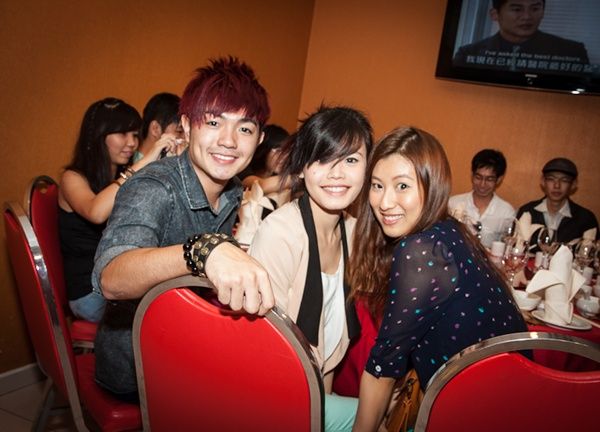 We started off the meal with Braised Shark's Fins with Fish Maw followed by one of their Signature dish.
Home Made Bean Curd with Conpoy.
This certainly deserve a 4 out of 5 stars rating.
The gravy was thick enough to cover all the beancurd, making sure none was dry or left out.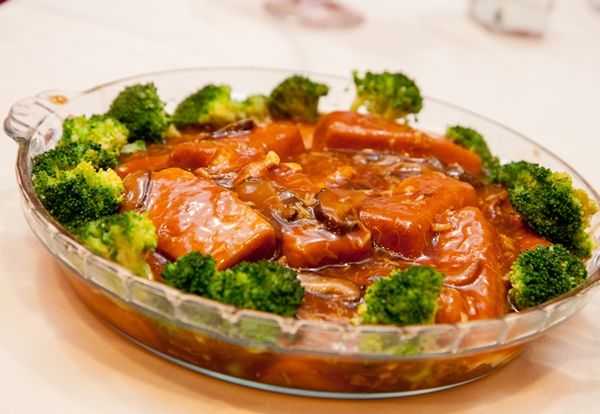 The hardworking me serving everyone beancurd!
PSST : I don't have green fringe. I played with hairchalk while waiting.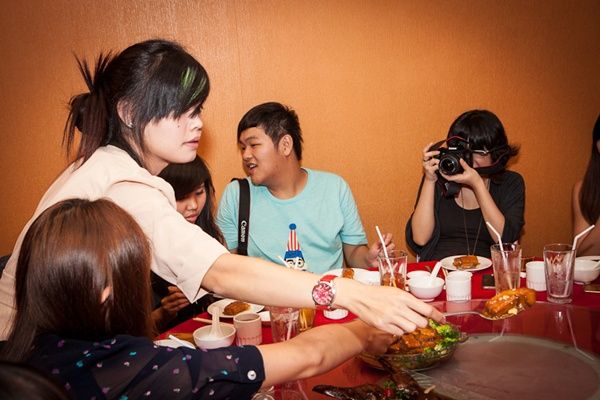 MMMM~ Happy girls!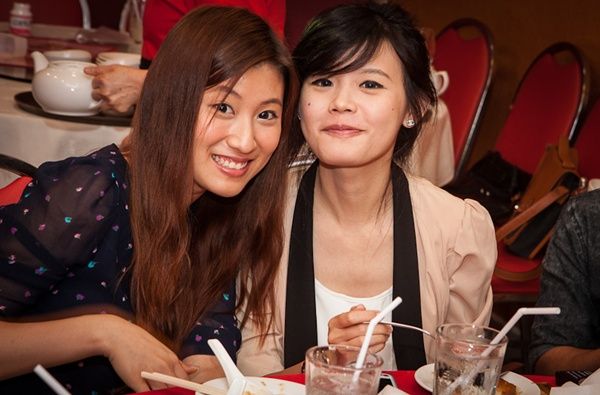 Steamed Cod Fish with Chef Sauce. I went online to research before heading out that day and all reviews were raving about this dish. Indeed! It live up to it's name! The fish was super fresh and none of the part was dry. Totally well cooked.
And that's what bloggers do before savoring the dish - Phototaking!
I remember Yuhao saying "可怜的鱼,死了才有人要拍" hahahaha.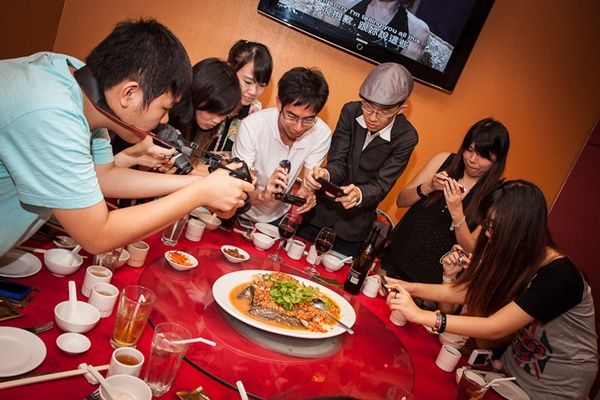 Really looks good. Doesn't it?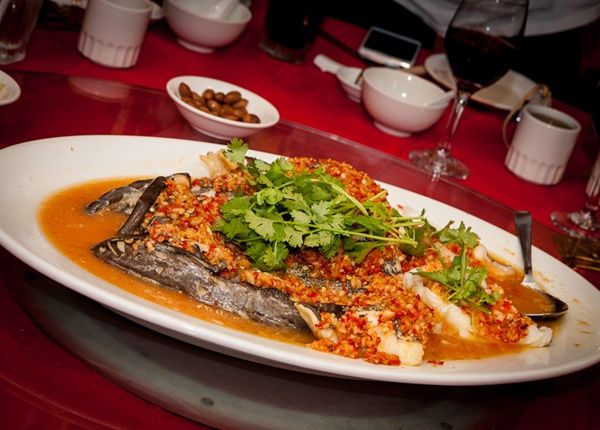 Spare Ribs with Yam in "Zhen Jiang" Style.
The Yam was very crispy! Like some healthy snacks and I would say most bloggers who went love this dish.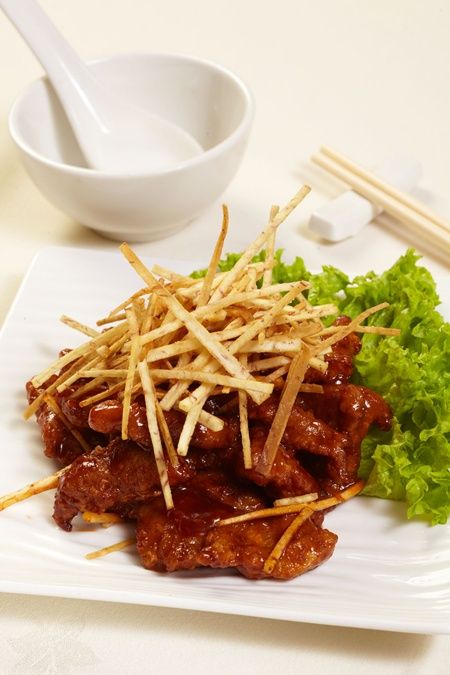 Poached Spinach with Whole Garlic and 3 eggs.
Being an egg lover, I went for the eggs straight away!
The gravy was good. I even attempted to drink those on my plate lol.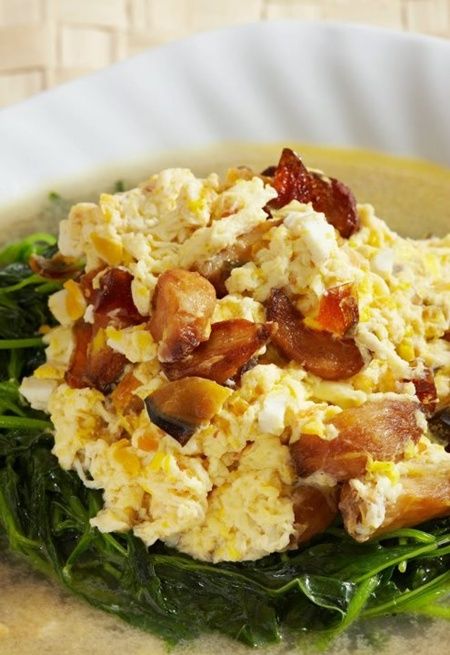 Fried Prawns with Orange Sauce.
How often do you come across a dish with a combination of seafood + fruit?
Maybe I am a mountain turtle but this is my first, and I LOVE IT.
Juicy prawns with a tinge of sweetness. Yum.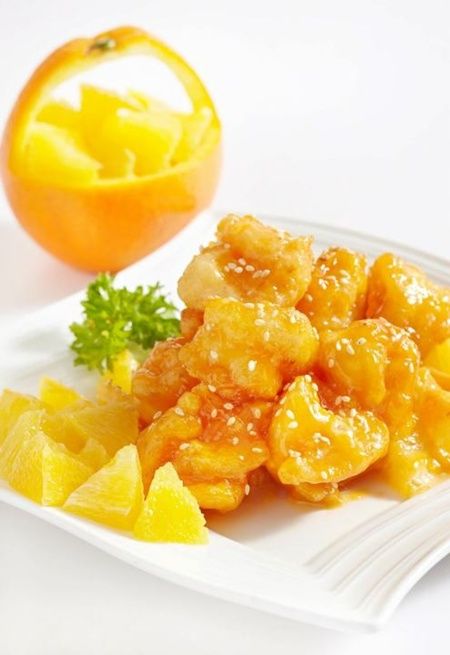 Happy girls x2!!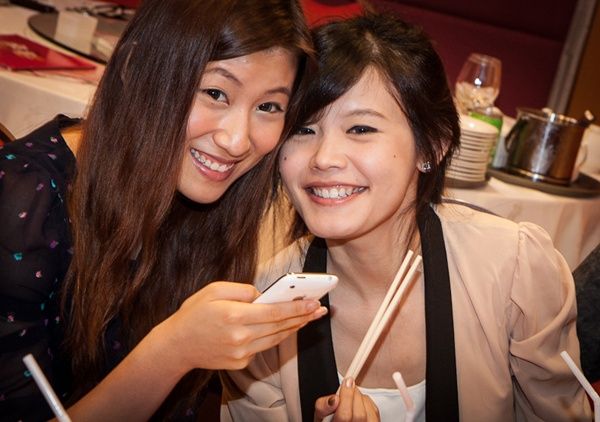 Chinese Herbal Roasted Duck.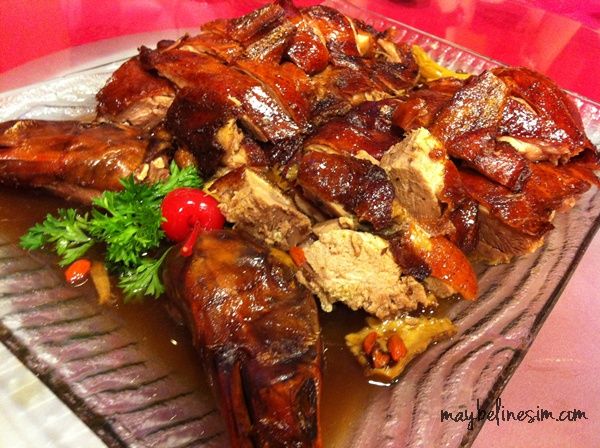 Garlic Steamed Crab with Glutinous Rice.
You know how good this is? Shine was telling me she will not finish the rice - to diet. End up? It was so good that both of us finished every bit of it.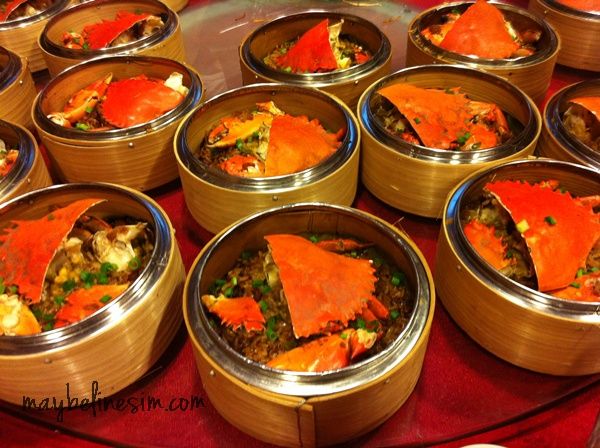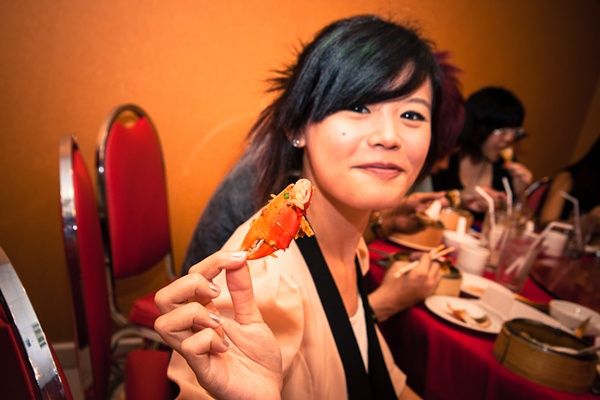 Happy girls x3!!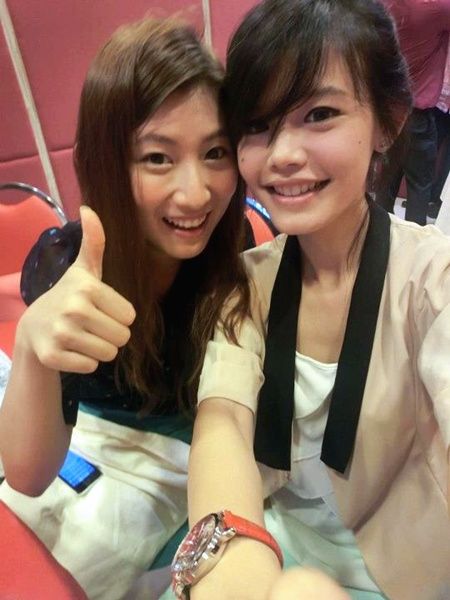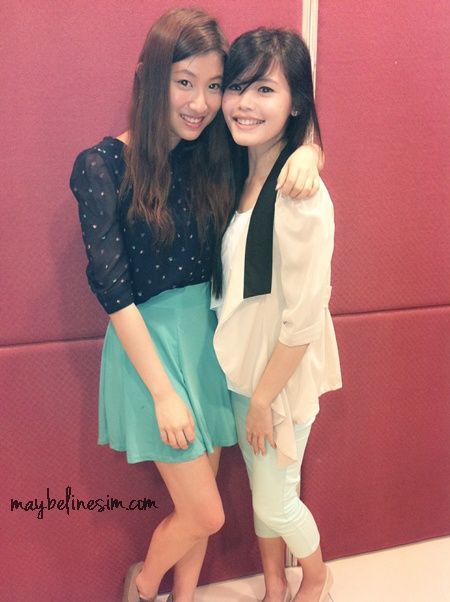 Canto Kitchen also have packages to cater to 2 - 10pax dining other than doing ala carte.
As of 1st September all the way to 30th November 2012, Canto Kitchen will be having a Joint Promotion with Standard Charted Bank - The $15 Deal Promotion.

Promotion is not valid on Public Holidays. Minimum of 4 pax. Price is subjected to GST and Service Charge. $15 Deal Promotion is only valid for two set menus specifically designed for the promotion.
Address:

Canto Kitchen
廣東飲食

1 Park Road
#05-01 People's Park Complex
Singapore 059108
How to locate Canto Kitchen:

Alight at Chinatown MRT station. Walk towards People's Park Complex and enter. Take the lift opposite CK Department Store up to fifth floor and Canto Kitchen is directly opposite Five Star Travels.
Opening hours:
Monday – Sunday (Including Public Holidays): Lunch: 12noon — 2.30pm,
Dinner: 5.30pm — 9.30pm
For enquiries and reservations:
(65) 6536 0501
Would certainly bring my family back for more meals. Thank you Canto Kitchen!