Most Singapore women are always on the safe side. And I am also one of them myself. We usually wear colours which we feel are safe and compatible to our skin tone. Not that we aren't daring to try out striking colours, but we just want to look good, neat and safe.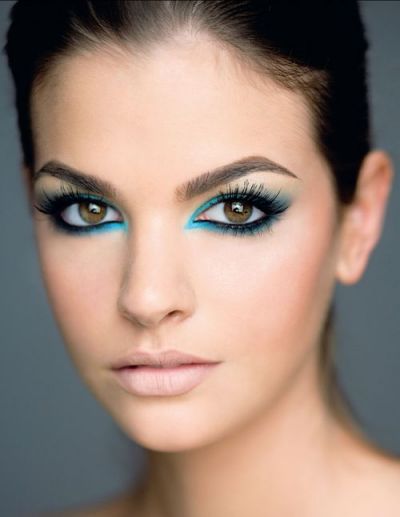 (credit: perfectmakeups.info)
How often do you see ladies on the street with a blue tone on their eyes? Last week, I went to model for Triumph x Loreal workshop where the professional make up artist tried on different looks and colours on me.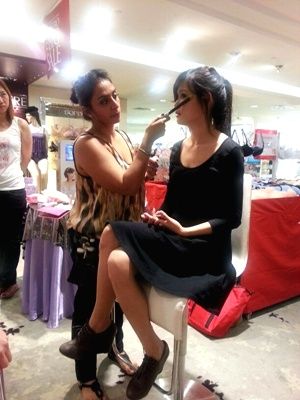 These 2 looks were achieved on top of the simple day out look where only the base of the makeup (foundation) and eyeliner were applied.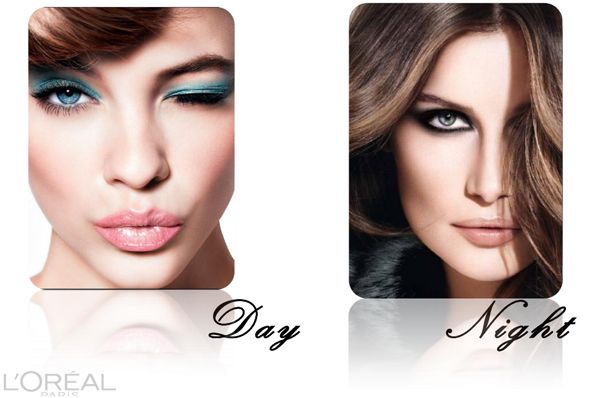 I would say confidence is the most important thing. As long as you have the confidence, you are suited for any colour. As the saying goes, Confidence is sexy.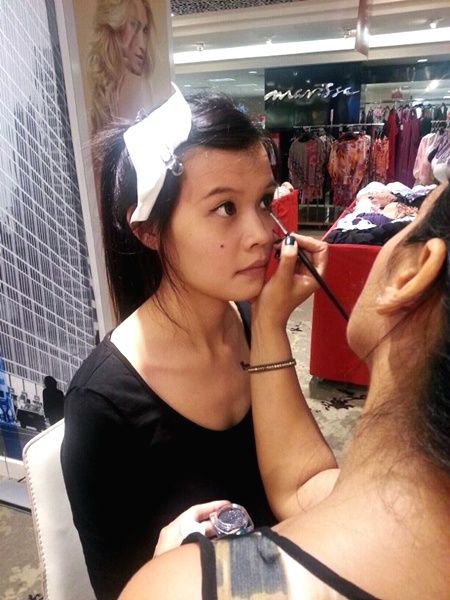 Simple day out on the right and the night look on the right.
If you're still not confident of wearing them on the outside, you can wear them on the inside to 'Shine with confidence' and discover a special kind of feminine beauty that radiates from within.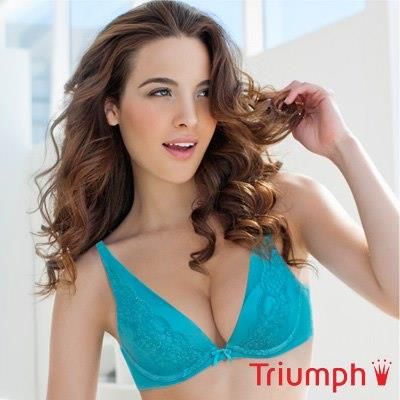 The latest Autumn 2012 collection of Triumph features a stunning palette of colours including a vibrant turquoise that will work perfectly as a special accessory to your outer layers.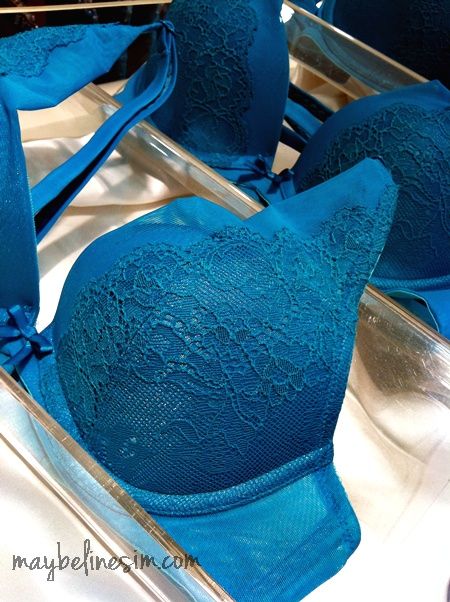 Other than turquoise, there is also another shade of blue.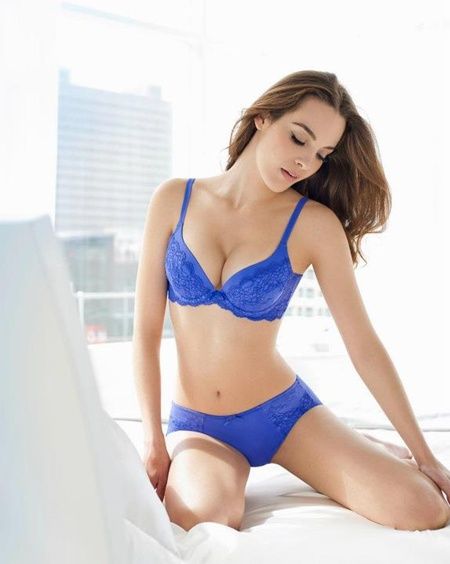 Another feature shade is a rich burgundy, steeped with passion and flattering feminine tones that easily combine classic sensuality with a return of the modern pinks! This shade teams beautifully with blacks, greys and caramels for a powerful professional look.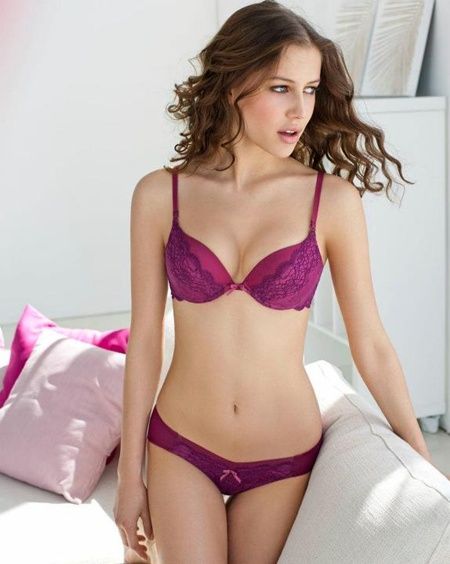 For people who prefer less colour, or when a little less colour is required, you can go for seductive charcoal or romantic beige.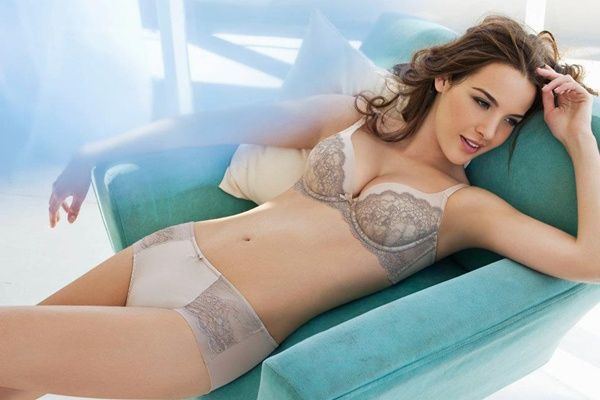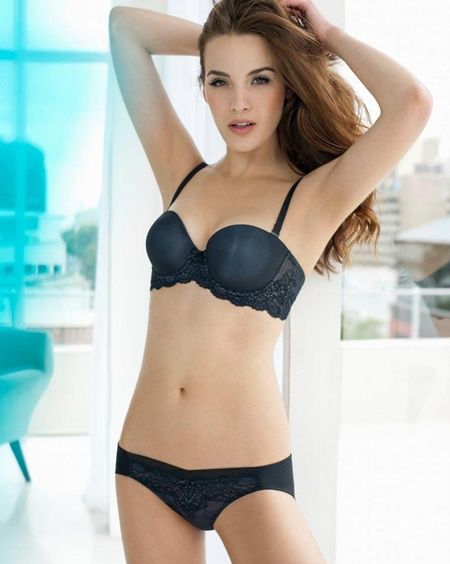 What I like about this range is not only the vibrant colours, but also the technology used!
Memory cushions - which means that the bra will mould perfectly to individual breast contours, delivering the most superb fit and utmost comfort. You no longer have to worry about cups being loose or wide. Yes yes, it is just like your memory pillow technology. Aren't they wonderful?
I swear I wanted to grab 2 of it the moment I heard 'memory cushions'. It sounds like the almost-perfect-bra for women out there. Can't wait to get my hands on one of it!
The popular 'Deep-V' bra features in the new collection, with its super sexy low plunge frontage and flattering neckline. The amazing boost effect of the Deep-V Maximizer, combined with intricately trimmed finishes, creates a gorgeous cleavage and beautifully framed décolleté, giving women even greater confidence to wear what they want!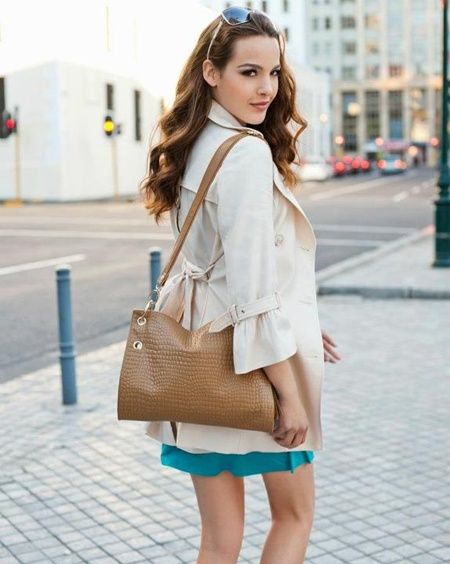 Nothing is sexier than a self-confident woman and that's where the new Sexy Cushion range is the perfect choice. It's what makes women shine!
Remember, Men love confident and sexy woman.
Credits: Model photos are taken from
Triumph Facebook Page
.