Tell me, who doesn't love Dim Sum & Desserts?

Dim Sum and Desserts, they can be really affordable and still taste good!

Dining at Sweet Dynasty doesn't requires you to pay for GST or service charge.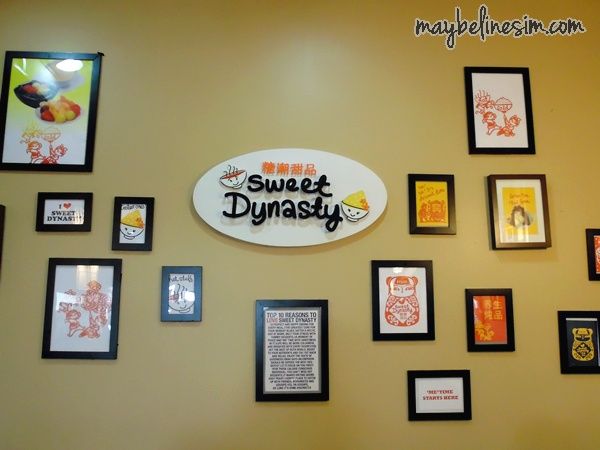 Lets talk about their main course first.
As of 23rd Sept (my review visit), there is no main course which cost more than $8.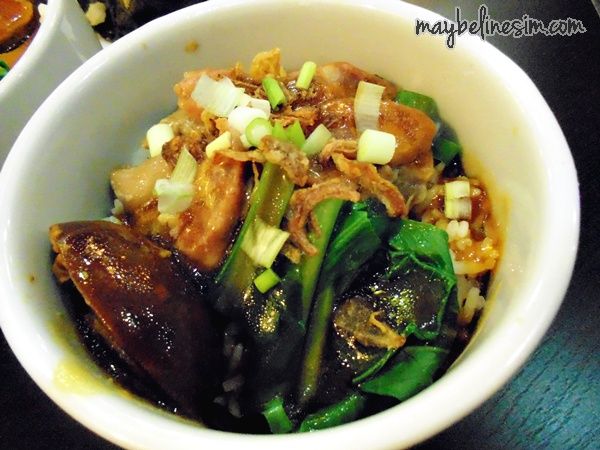 Spicy Korean Noodles. Indeed spicy. Spicy lover, you will love this!
This is their latest main course which will be in their menu from 1st Oct 2012 onwards.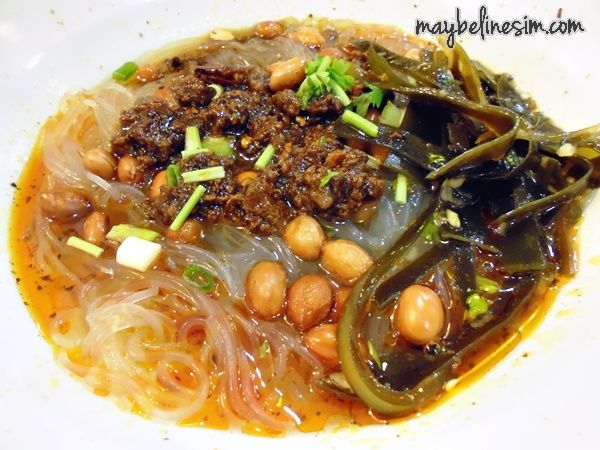 I ate the most basic course in every HK cafe that day. Surprisingly it was good!
Not too heavy for me because I had a lot of sides to try that day too :D
Know what? This was only $3.50. So much cheaper than the other HK Cafe out there.
In most HK Cafes, a basic "ding ding noodle" already cost more than $6 excluding service charge & GST.
#coldhardtruth
Side dishes next. Obviously they had (we ate) more than just these but I am just picking out a few of my favourites.
Prawn dumplings! I love prawns. Look at the tail sticking out of the dumpling, doesn't it already look juicy enough?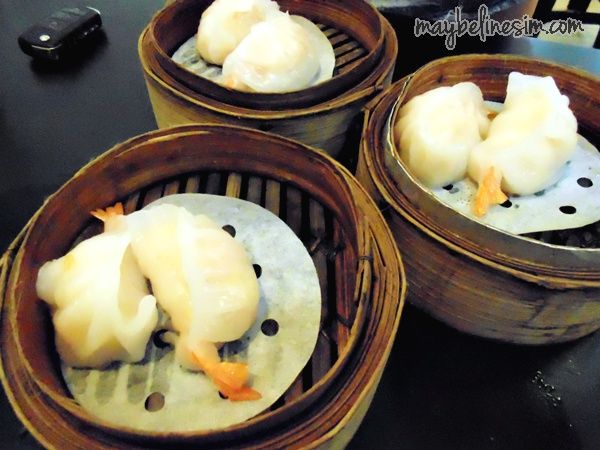 This was good! I will order this when I go back for a second round.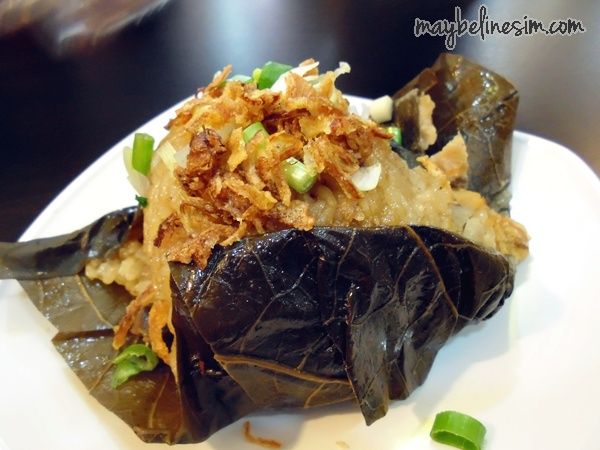 Crispy Sugarcane Chicken.
Salted Custard Egg Bun. Liu Sha Bao!! Oooooozing sauce.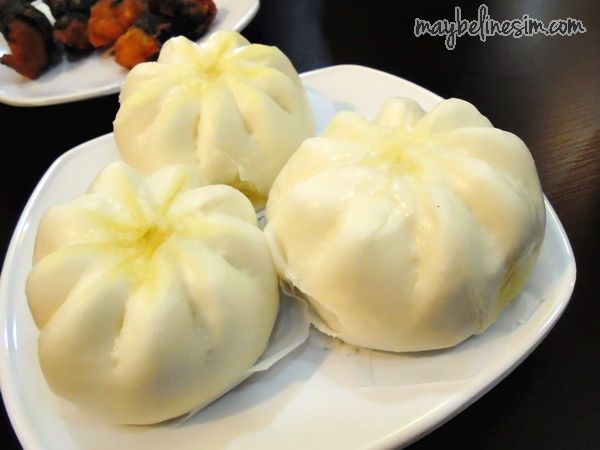 Ha Gao. Another prawny dimsum :D
Pineapple tarts.
Actually, I didn't manage to try everything because I was extremely full and the boss was very generous with the servings. Another reason was that I was actually saving some space for desserts. Hehehe.
My pick and my favourite!! Lychee snowice with Longans and Strawberries.
Even though I was already very full, I finished 3/4 of this dessert. *slurps*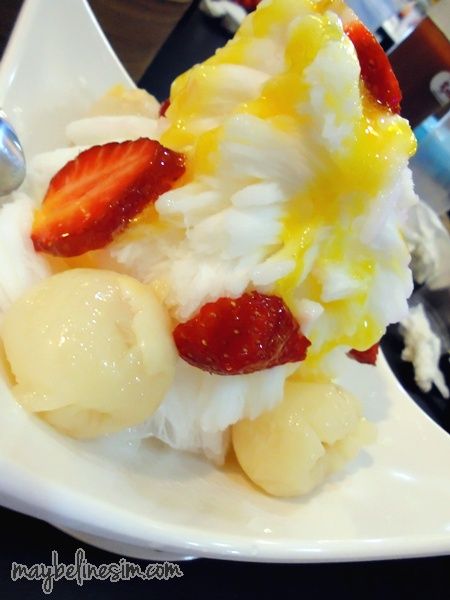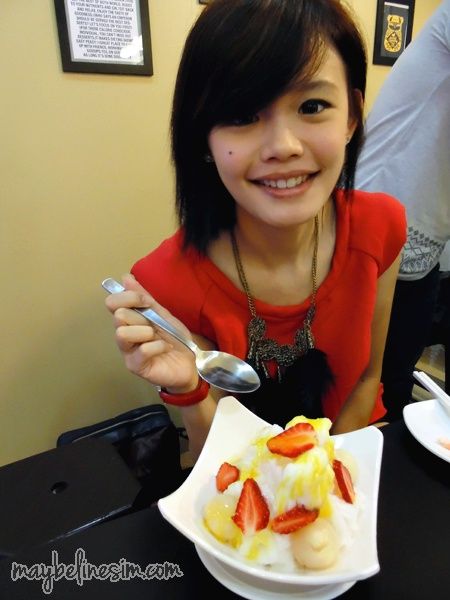 The chocolate with banana was quite good as well.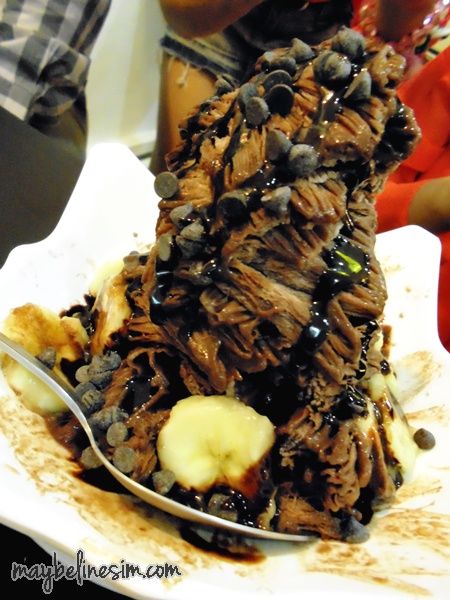 Other than SnowIce, they have other desserts like puddings, Mango Sago and Pomelo etc but I was too greedy/busy appreciating mine and actually forgot to take a photo of the rest :'(
Sweet Dynasty
is located at 2 venues:
Clarke Quay - 6 Eu Tong Sen Street #B1-25
and
Sims Avenue - 136 Sims Avenue (near Geylang)
But here's a deal for you which is only located at
Sims Avenue
's outlet.
(A) Choice of 2 Dim Sum + Choice of 1 Dessert at $7.90
or
(B) Choice of 1 Dim Sum + Choice of 2 Desserts at $6.90
Both A or B sounds really cheap! Another deal which I probably would get for myself :D
Deal Feature Period: 1st Oct - 31st Oct 2012 at www.dealprimo.com
Redemption Validity Period (for shoppers): 1st Oct - 31st Dec 2012
They are opened from 11am to 3am daily. Breakfast, Lunch, Dinner or Supper? Your pick!
Don't you just love DealPrimo? They always have the cheapest deal in the city.