Have you ever complaint that compact digital cameras are 'still' considered bulky for you?

I have! Especially after they are kept in their pouches. This is also the reason why I often leave it at home and most of the time, forgot to bring it out for events. As you know, Camera is a very important tool for bloggers.

I was extremely excited when Casio decided to sponsor me JE10 because I heard that it is quite small!
Brought it out to play for 2 consecutive day and received quite an amount of compliment! So glad this cute thing is mine.

Even the box is so damn cute. Each side represents a different colour for the camera.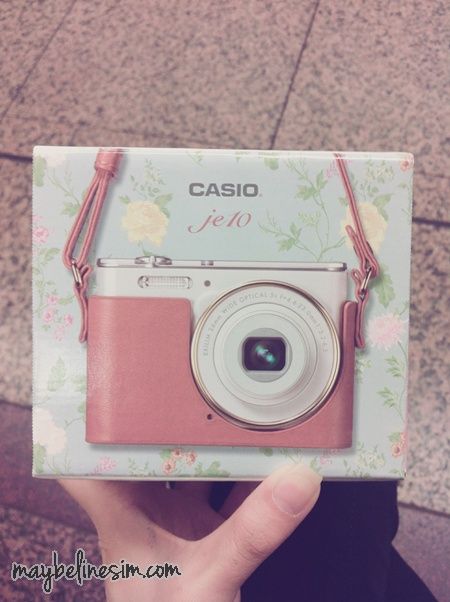 JE 10 comes in 3 colours and each colour comes with a matching camera jacket with shoulder strap for slinging the camera over the shoulder or hanging it around the neck. The purpose of this jacket is to enable users to snap photos at a moment's notice without even removing the camera. HOW SWEET, convenient and thoughtful of Casio!
Can you guess which colour did I pick? It's my ALL TIME FAVOURITE colour!
If you're not convinced by how small it is in the picture above, take a look at the picture below.
About the size of an EZ-link card!! Small enough? Sweet little thing!
Now you know what is my favourite colour :P
Do not belittle this camera, it may be small, but it is equipped with a powerful 16.1 megapixel CCD and a 26mm wide-angle lens with a 5x optical zoom. On top of that, it comes packed with advance features including Casio's Premium AUTO function which automatically analyzes the shooting scene to choose the best settings and performs image processing.
Show you some sample shots I took.
This was taken at about nearly 5 in the morning.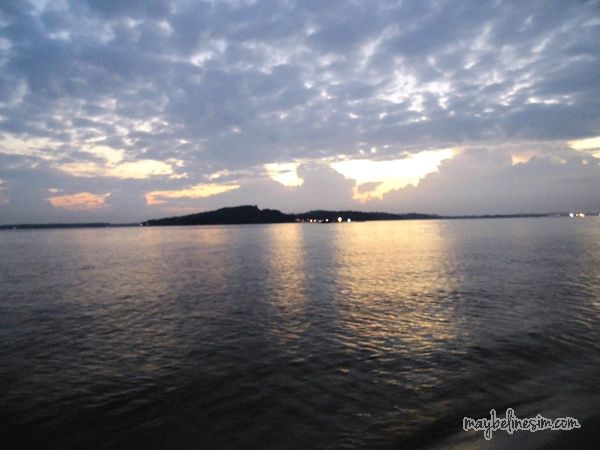 Nearly 6am now. Yup. That's D fishing.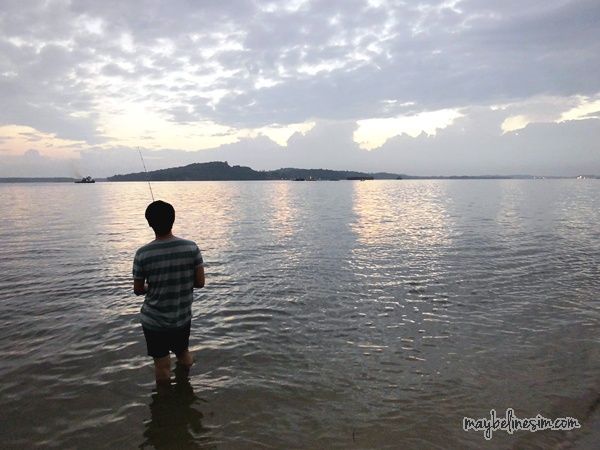 Ahem. It also comes with features like Make-up Function for making people's faces look their beautiful best and ART Shot which offers 8 different effects for creating artistic photos such as fisheye and toy camera effects.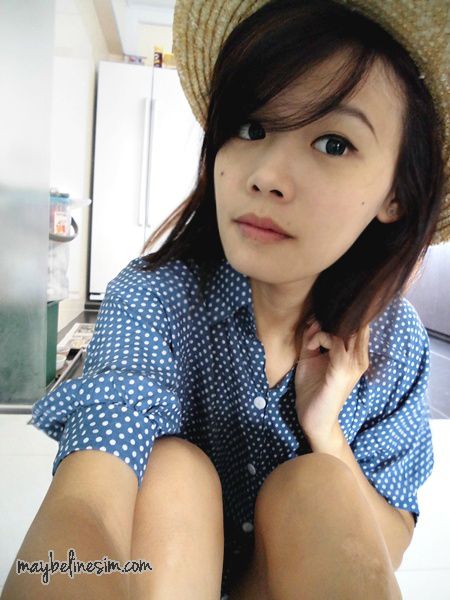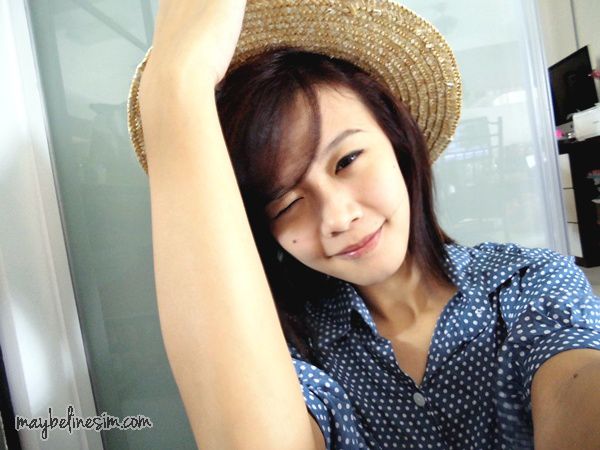 Deliberately blurred this shot.
Wearing this pair of real diamond heart ear studs from D for my birthday last year.
*Blink* My birthday is almost here again. 3 more weeks!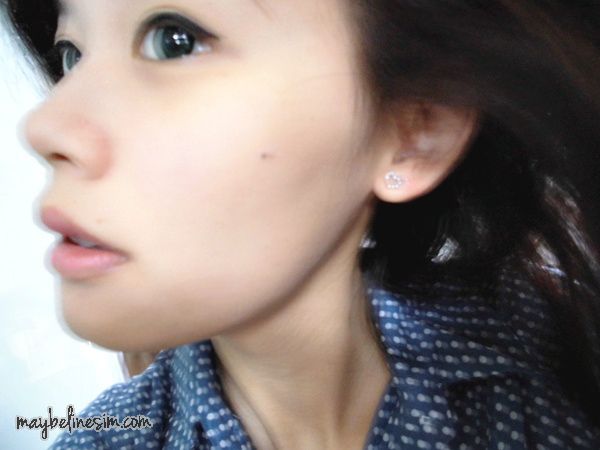 PSST, there is also a joystick control that can be easily operated even with long nails and selectable menu colours that are coordinated with the body colour.
Do you also know that you can win 1 JE-10 for yourself easily?
Their new JE10 campaign, "My Style. My Shot" has officially started!
"Cute? Artistic? Fashionista? Or Glamorous? Let us know!
You are just one simple click away from winning the stylish EX-JE10! From 25 Oct to 7 Nov, upload the most stylish picture of you and your friends to get to win the all new EX-JE10!
Voters, find your favourite style from 8 Nov to 21 Nov and you too get to win the EX-JE10! Why hesitate! You are just one simple step away from winning the stylish EX-JE10!"
(This lower quality photo is taken VIA iPhone's front camera)
Quickly head over to their
Facbook Page
and start uploading now! Don't say I don't share good stuffs!