My current skin looks good on the surface, but the lady who did my facial told me I had dry skin.
So I went to source for a toner.

At the same time I was worried about "What if the product doesn't suit me? What if I have pimples after that? What if I am allergic to it? What if, What if...." I decided to give Hada Labo a try anyway.

My first toner in my entire (twenties) life was Hada Labo Arbutin Whitening Lotion because I was attracted by the "One sold 4 seconds in Japan" label. Japanese girls have very good skin and I wanna be like them! So till today, I have been diligently using this day and night.

My skin doesn't feel dry now. So it's so much smoother when applying make up because my skin is hydrated now.

Hada Labo sent me another toner to try out. It is none other than their Arbutin Whitening Lotion.

Girls, we all love whitening products because most of us wanna look fair. ME TOO!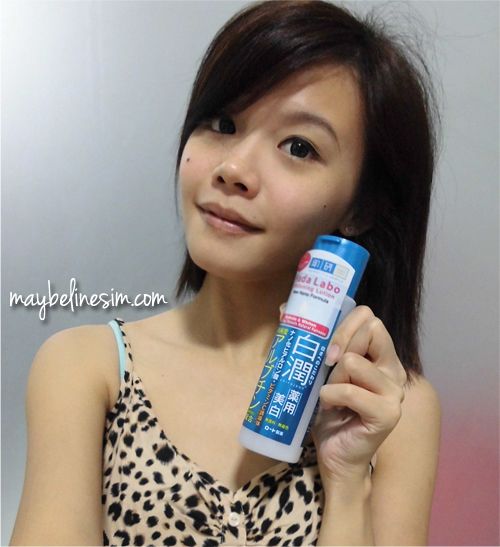 Hada Labo Arbutin Whitening Lotion contains 3 ingredients which all works to give us fairer, moist and bright skin.

They are Arbutin, which is the key ingredient that helps to fight dark sports and brighten the skin to reveal clearer and fairer skin,

Vitamin C, to enhance the skin's fairness while it repairs dry, dull skin caused by exposure to UV rays.

and

Hyaluronic Acid to lock the moisture (just like the first toner I used! One drop locks an ocean) for the skin to reach its optimal radiance and translucence.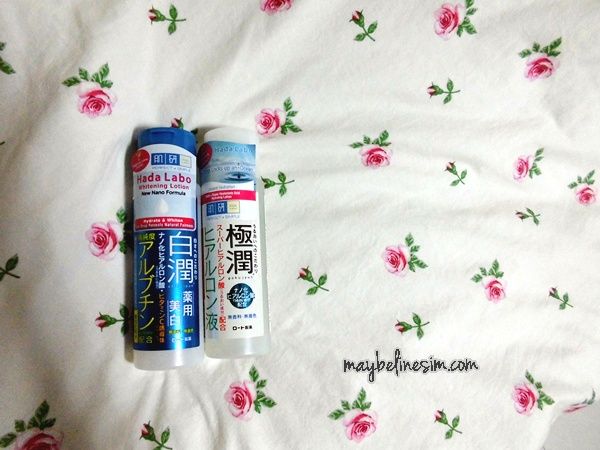 The physical difference between the two is that the whitening lotion is not as thick(better water consistency) as SHA lotion and the whitening lotion appears to be slightly milker.

Refer to picture below: Source: http://lluminous.com
I tried taking a picture with it but I can't seems to get the milky colour reflected in the picture so I had to google :/





Thumbs up for Hada Labo. I am a fan of them!




I love the product because it makes my skin feel soft and moisturized after applying it like instantly.

Hada Labo Arbutin Whitening Lotion is retailing at Watsons, Guardian, SASA and other leading departmental stores for only $22.90

Do you know? You can redeem a free 20ml travel size Hada Labo Arbutin Whitening Lotion from 1st of Nov onwards from their Facebook page?

So if you're interested in the product and you're not suit if you're suitable for it, why not redeem a sample and try it first? But please remember to buy it if you like it!

What are you waiting for? Go like them now because redemption starts tomorrow! Hada Labo Singapore