The day is finally here soon.

Tomorrow is the day! Live streaming on Youtube on 9th October 2012, at 8pm (Singapore timing!).


Austrian daredevil Felix Baumgartner will attempt a superhuman skydiving feat which will put all his previous height-defying exploits to utter shame.
The 43-year-old will freefall from an altitude of 36.576km – a height which places him in the stratosphere, at the edge of space. Commercial aeroplanes, in contrast, fly at about 40,000ft (approximately 12km). You can watch the related videos here at
Redbull
.
"On the way up without even opening the capsule door you can find yourself in a life or death situation. So it's extremely dangerous." Mike Todd, Red Bull Stratos Life Support Engineer.
Are you excited about it? Cause I am!
With much thanks to Red Bull Stratos, I was given a chance to 'fly' as well.
Well, not as high as Felix Baumgartner, but at least I flew alright!
iFly at Sentosa.
A presentation on the mission - Please catch it live on Youtube okay?
It's not everyday you can see such experience and get all excited for!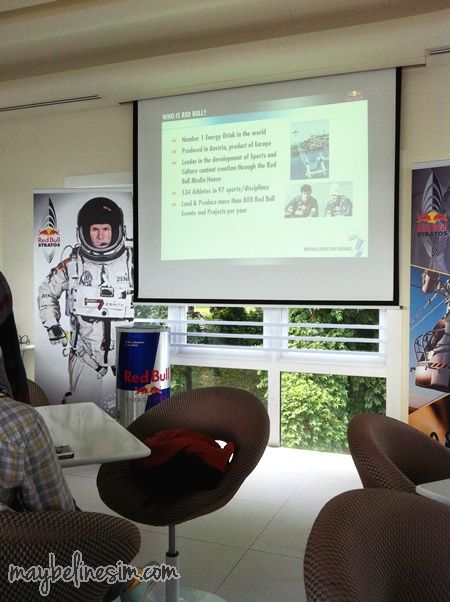 Posing with the cans of RedBull. You can find different types of RedBull in the market.
However, they might not be from the same company.
The one we are holding are from Europe :)
Food served that day. 2nd Post Operation day so I couldn't eat much :/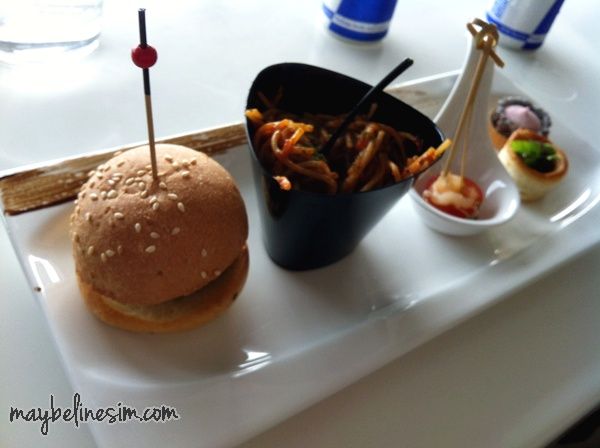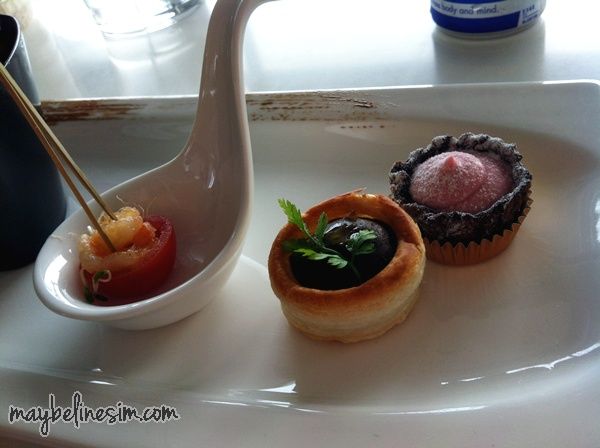 Another briefing on how to iFly before flying! The position was quite awkward and each and everyone of us were asked to go up and demonstrate before we can fly.
If you're thinking of doing flips and cool stunts inside so that you can have a nicely taken photo, you're wrong.
Mine was nowhere near nice/cute. HAHA.
Don't we look like some Singapore Team Players? Hahaha. Team Bloggers!
Suit up! I look like a hot red sausage.
Favourite Buddy :)
& now geared up!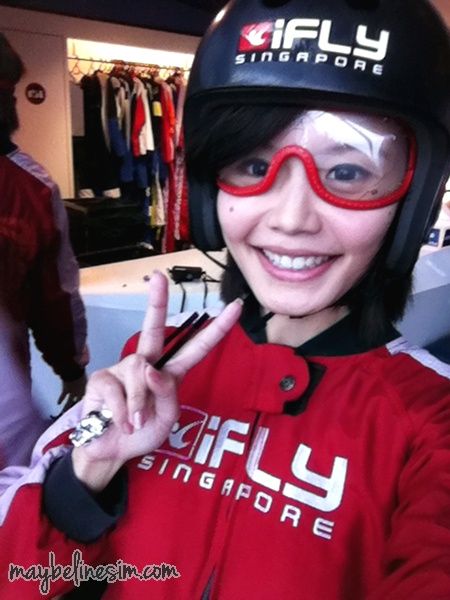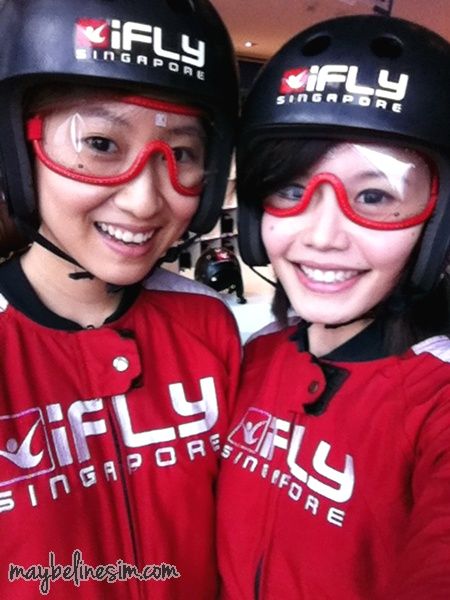 All ready to fly!
Yea that's me. I look like a superwoman wanna be. Hahahaha. I think this is the only acceptable picture in the entire lot for me. That's sad. LOL.
Nevertheless, it was a really good experience. Even flying low height feels this good enough, Felix, We are behind you!!
PSSST: It was tough for (me) to fly within meters. So what about Felix who is going way beyond meters?
It's like outerspace!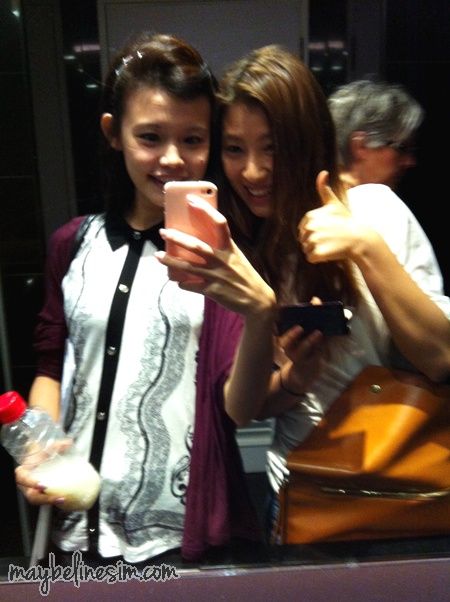 Let's show him some support tomorrow!!
Red Bull Stratos, a mission to the edge of space, will attempt to transcend human limits that have existed for 50 years. Supported by a team of experts Felix Baumgartner plans to ascend to 120,000 feet in a stratospheric balloon and make a freefall jump rushing toward earth at supersonic speeds before parachuting to the ground.
His attempt to dare atmospheric limits holds the potential to provide valuable medical and scientific research data for future pioneers. The Red Bull Stratos team brings together the world's leading minds in aerospace medicine, engineering, pressure suit development, capsule creation and balloon fabrication. It includes retired United States Air Force Colonel Joseph Kittinger, who holds three of the records Felix will strive to break.
Joe's record jump from 102,800 ft in 1960 was during a time when no one knew if a human could survive a jump from the edge of space. Joe was a Captain in the U.S. Air Force and had already taken a balloon to 97,000 feet in Project ManHigh and survived a drogue mishap during a jump from 76,400 feet in Excelsior I. The Excelsior III mission was his 33rd parachute jump.
For more information, Please visit
Red Bull Stratos
.
Come on people! It's live on Youtube, at Singapore timing, 8pm tomorrow.
Remember your date with Felix! ;)