*SCAPE returns with its 3rd Halloween production – Museum of Horrors III this year with its co-presenter Movie Mania.

For the first time, it is presented in 4D format that aims to make this an extremely intense experience for Halloween-goers seeking a truly terrifying yet entertaining Halloween at *SCAPE.

Drawing inspiration from the popular zombie genre, with American TV series such as The Walking Dead, Zombie movies and Zombie games just as Left 4 Dead (L4D), Museum of Horrors III combines 3D backlight effects together with wind, smoke, smell, lights and water effects, all poised to tickle and provoke all 5 senses of any Halloween-goer.

This year, Museum of Horrors III also introduces the new offering of a varied Halloween experience where Halloween-goers can expect different endings if they choose to return for multiple visits between 18-31 October 2012.

I was one of the blogger who was invited to the Media Preview for this.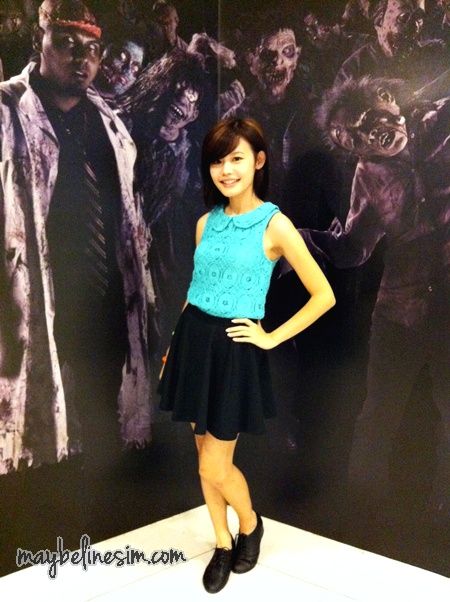 Outfit of the day: Top (Primark @ Newcastle), Skirt (Cotton On), Shoes (Far East Plaza).
Let the journey begin... Listen to the story of what the doctor had to say..
Pictures were taken with flash, making the whole thing look less scary here.
But trust me, pictures don't do the whole event justice. It was scary!! For me.
I went in twice, and everything still look very spooky for me even at the second visit.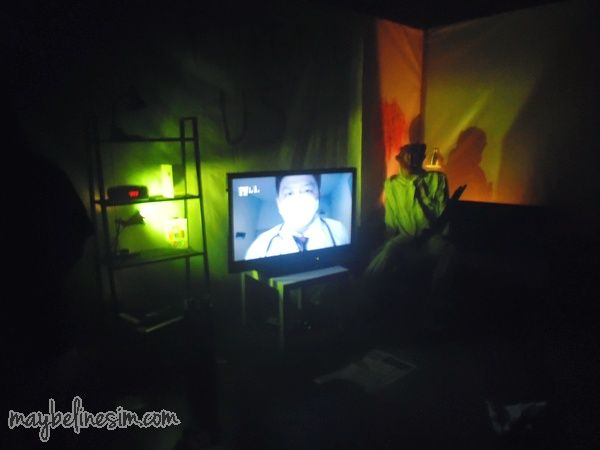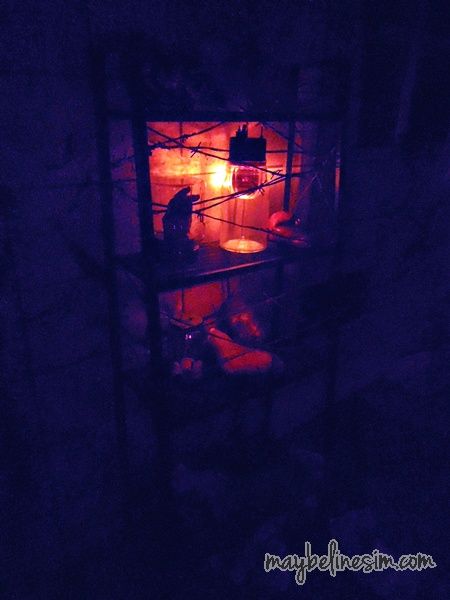 I swear my legs are not that fat. They were just pressing against the sofa!! I have quite slim legs hor! HAHAHA- Without flash.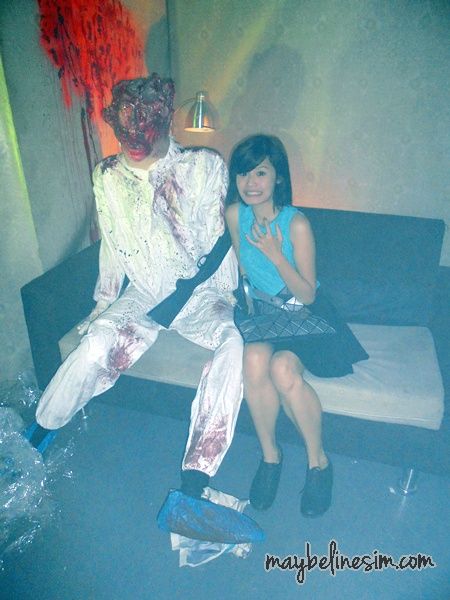 With flash. They look less scarier with flash. Mmmm.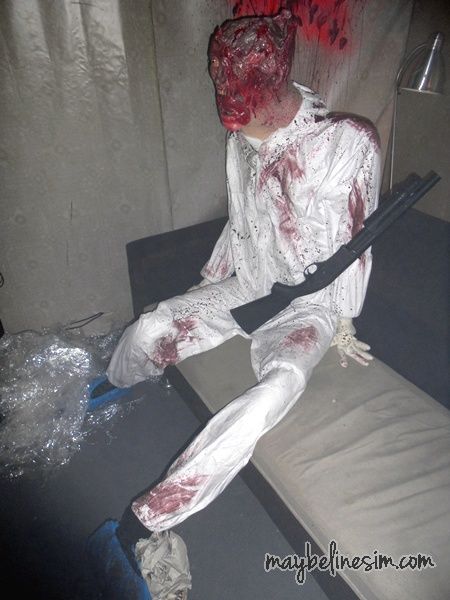 I was happily walking to the next stop in the dark when these 2 suddenly bang and shouted like mad.
Not just me, but all of us got a shocked. I even screamed.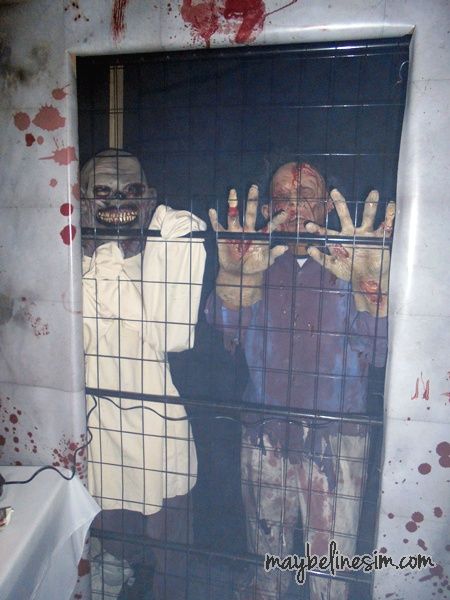 Quite retarded because I realised all my expressions were almost the same. Pardon the expression please!!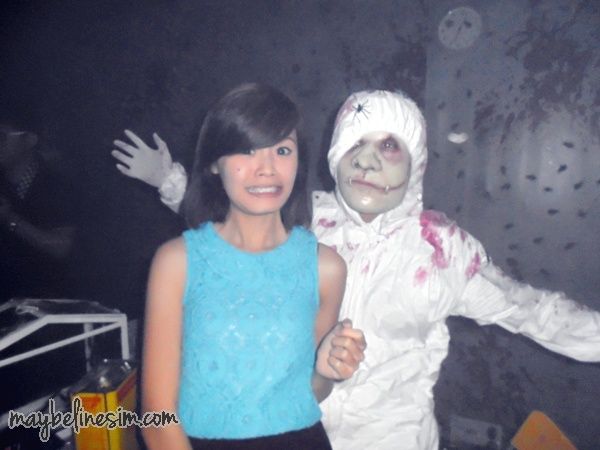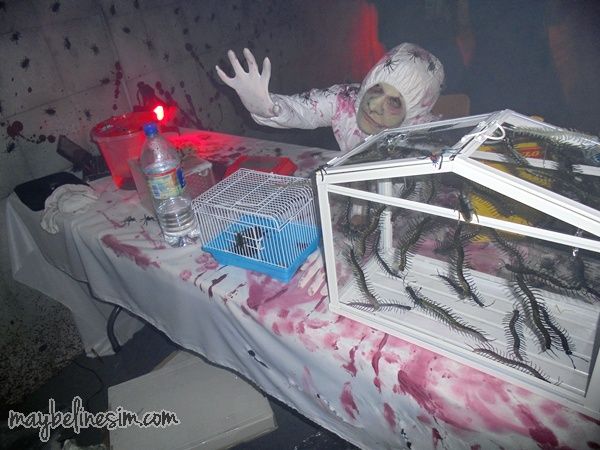 Now, where are the legs?!??!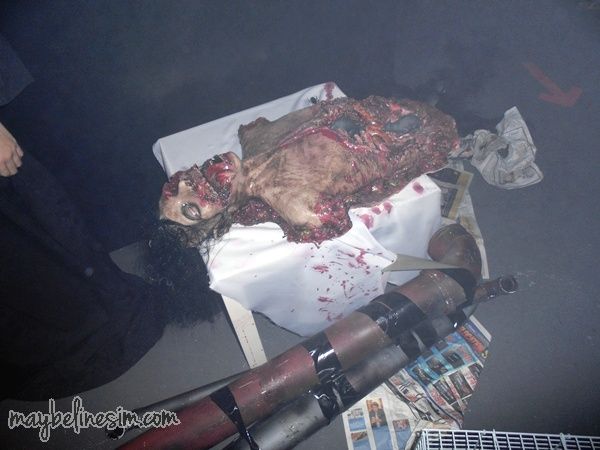 This ghost is so cute! Look at the picture below. We were posing for the camera.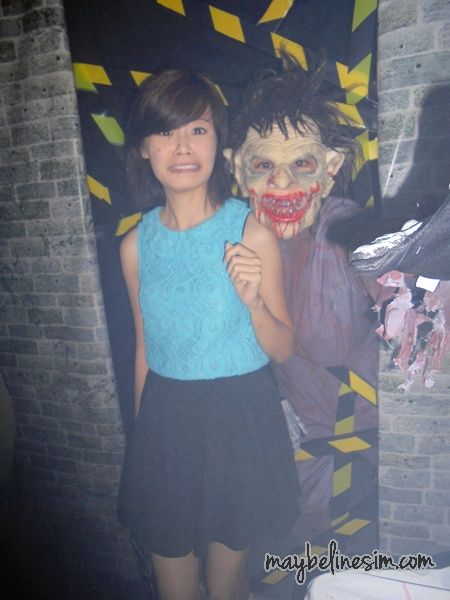 And look at this now. I think he forgot that he was supposed to be working. But he's smiling with me in this picture. LOL.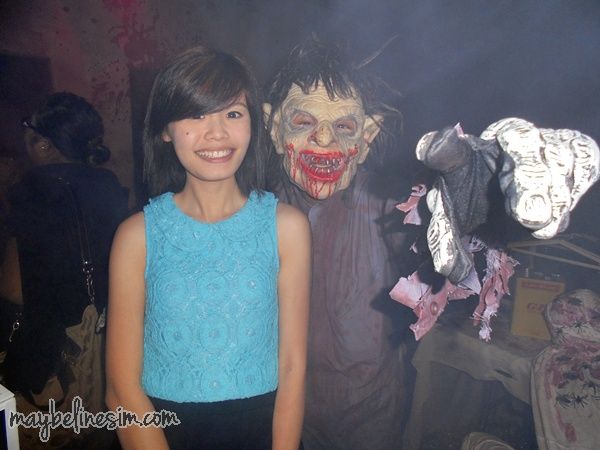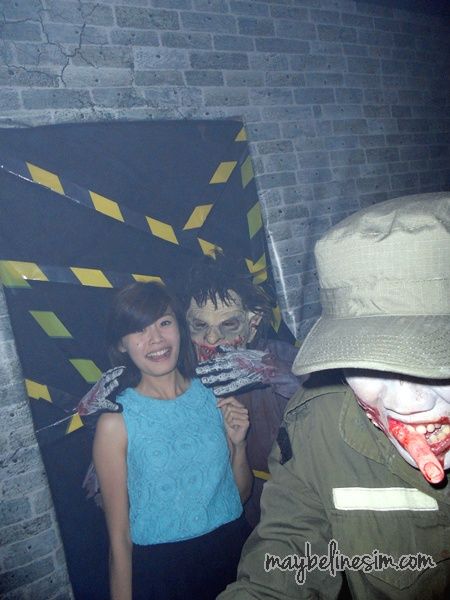 A Japanese soldier came out of nowhere giving all of us a shock!!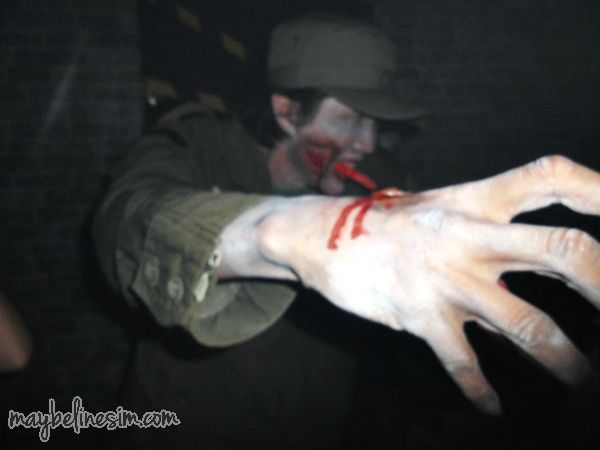 The same expression on my face again.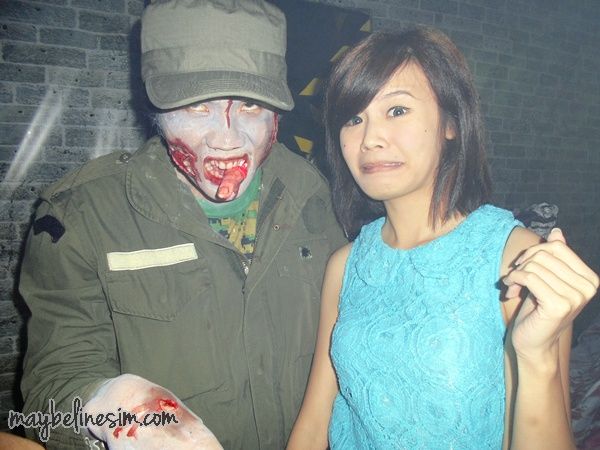 Bones for sale, anyone? (with flash)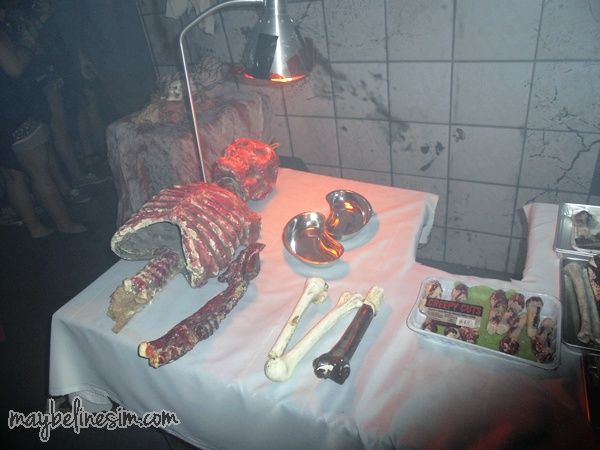 Without flash. Look. Everything's scarier when they are taken without flash right? My god.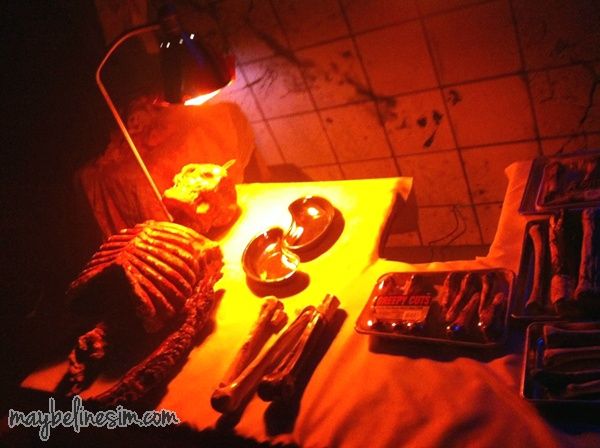 This has got to be the ugliest thing in the entire world!!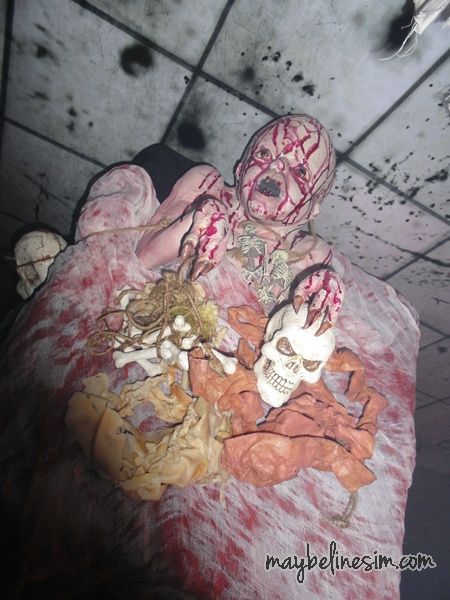 4D effect starts here. You gotta put on the glasses to experience it. It was amazing! The graffiti were like floating! Of course, you can't tell anything from these pictures.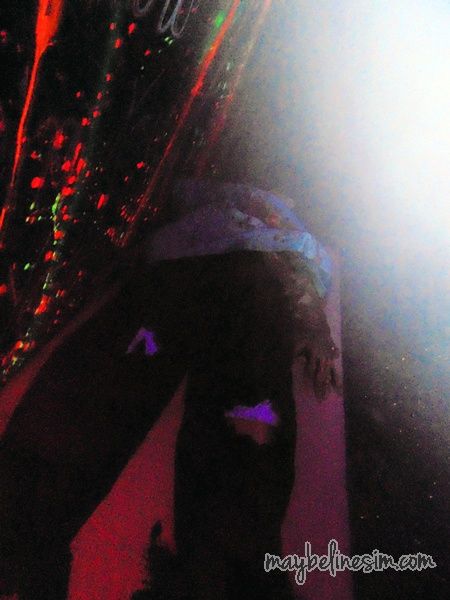 Bang! Bang! Bang!!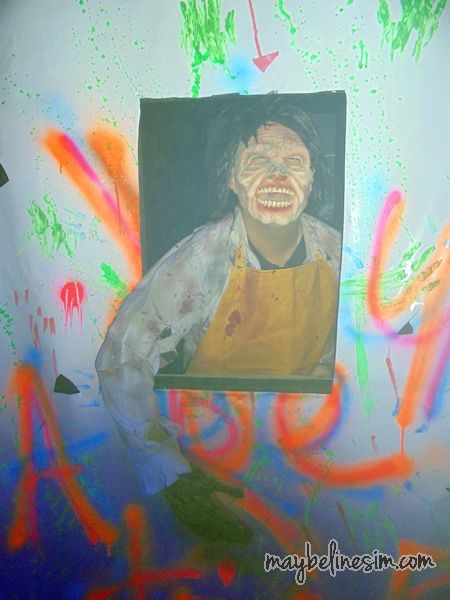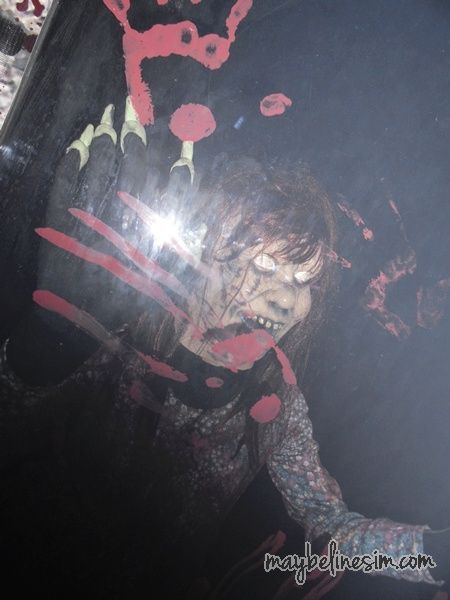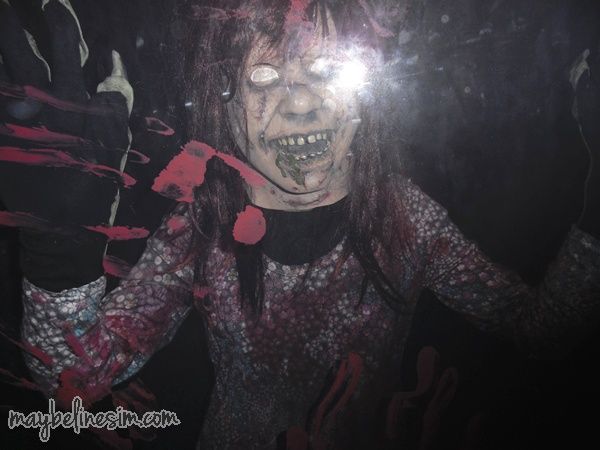 She jumped out from the wardrobe and I screamed. LOL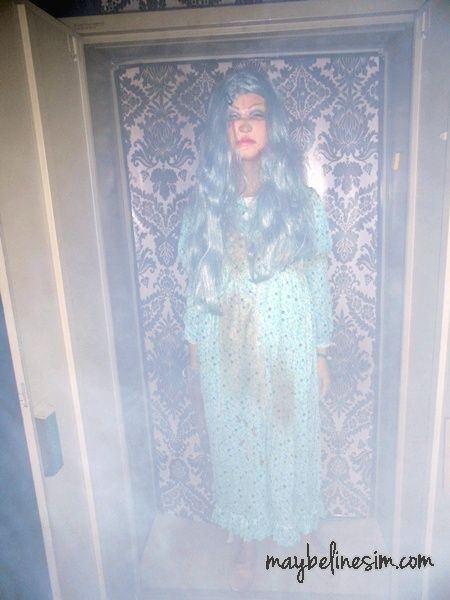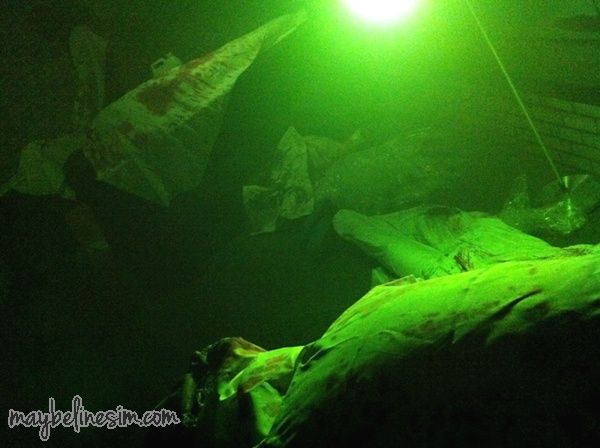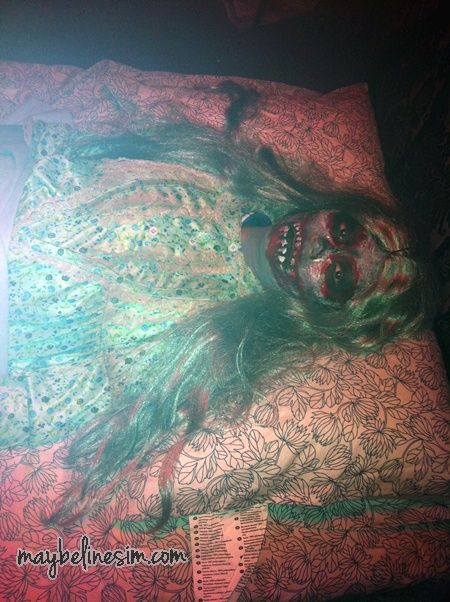 There were some parts where photography wasn't allowed. It's a surprise for you.
Props were all ready for us to camwhore. I find this head funny.
It looks like it's in pain. But if your head is already detached from your body, would you still feel pain?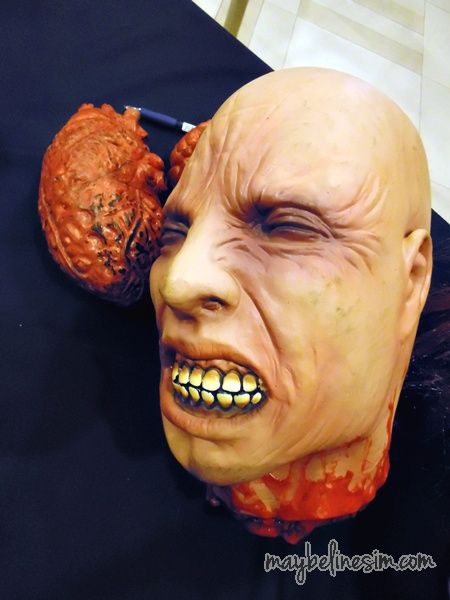 I had more than just the 2 photos below but they were not taken from my camera. I wonder where are those photos now. Will continue to update this space as long as they are found.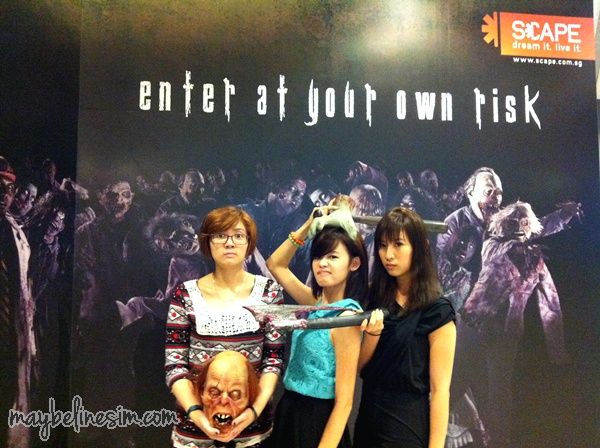 Sneak preview of Museum of Horrors III.
I was so tramatized that I had to go buy a Kitty to calm me down. HAHA. Kidding~
Do go for it. It's fun and an inexpensive experience!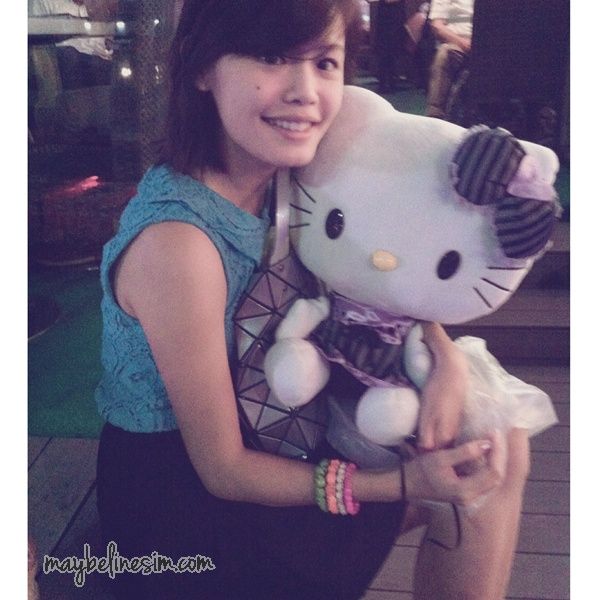 Tickets for Museum of Horrors III are priced at $22 (off peak), $25 (peak) and available for sale at *SCAPE's customer service counters or online at
Museum Of Horrors
.
For more information, visit *
SCAPE's Facebook page
.