Have you heard of Lumenis? I bet you have if you had ever go for any IPL treatments. It is one of the largest medical laser company in the world.

Lumenis is a global developer, manufacturer and distributor of laser and light-based devices for surgical, aesthetic and ophthalmic applications. To find out more information about Lumenis and its products, visit http://lumenis.com

I was very honored to be invited to the media event of the introduction of the two latest laser of Lumenis - M22 OPT and LightSheer Duet: The quantum leap in the field of hair removal.




Two famous doctors (Dr Wong Soon Tee and Dr Joyce Lim) who bought the equipments came to give a talk.

Dr Wong owns his own private practice at Mount Elizabeth Novena. He has more than 20 years of experience as a medical practitioner and as a dermatologist.

I went to consult him regarding the birthmark below my lips. To my surprise, even though it was concealed with concealer, the first thing he told me was "I don't think you had it at birth. It should be at the later part of your life when it appeared" AND HE WAS RIGHT. I didn't even tell him anything then. My birthmark really appeared about 10 years ago and not at birth. But he also went to say that it can be counted as a birthmark because some birthmarks only starts to appear during puberty.

As for Dr Joyce Lim, she is a renowned dermatologist with more than 20 years of experience. Other than owning Joyce Lim Skin and Laser Clinic, she also lectures in universities internationally. She has a keen interest in skin surgeries, laser surgeries, acne treatments and hair disorders.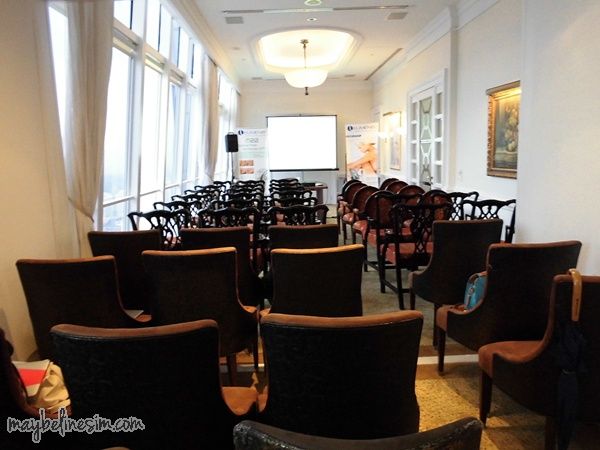 This is LightSheer Duet: The Quantum Leap in the Field of Hair Removal.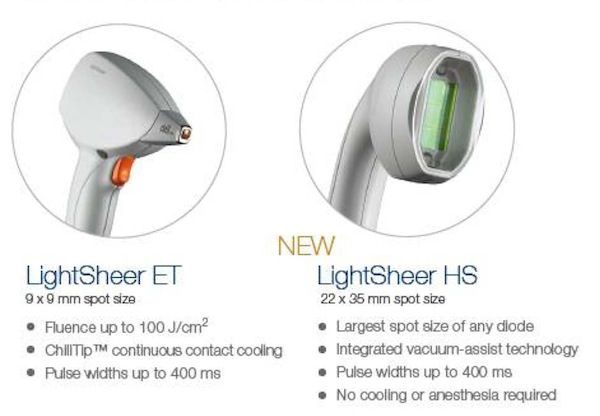 LightSheer Duet comes in two hand-pieces ET and HS. The larger HS hand-piece offers the one of the industry's largest hair removal diode lasers, with its spot size measuring 22 mm x 35 mm. A larger spot size means a greater depth of penetration, which allows improved absorption of energy at the hair follicle.

LightSheer Duet uses the vacuum assist technology to gently pull and stretch the skin before applying the laser energy. In so doing, the hair follicle is pulled to the surface, allowing for even better and smoother extraction. This technique significantly reduces the amount of hair removal time needed! Hair removal of large areas such as the full legs or back takes only 20 minutes. There is no need for the application of a numbing gel —and no room for pain.

Faith testing out the hair removal equipment on me. I was so scared that it will hurt (because I tried waxing before even though I am not a very hairy person. Almost too-fine hair on the limbs I would say. And the waxing HURTS!! If waxing hurts, IPL would hurt even more!), but OMG, other than the little suction, I couldn't even feel any pain. I remember joking to Faith that "Next time Brazilian can be equally painless too!" LOL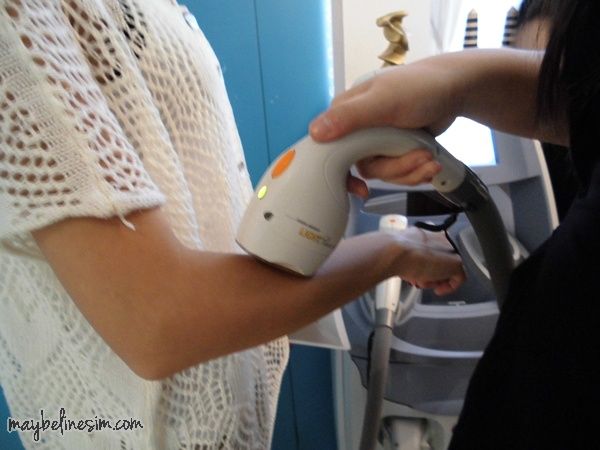 And now, Mr Anthony from Lumenis posing with Faith for a picture. How cute.




Let's move on to M22 OPT (Optimal Pulse Technology)

M22 OPT can be used for treatment of pigmentation, freckles, lentigines (age spots) and hyperpigmentation (dark spots).

This nifty technology also helps patients who have long battled with melasma. Each light pulse the machine produces is able to penetrate skin tissues and create controlled destruction to the imperfections, such as pigments and veins, while leaving the surrounding healthy skin and vessels unaffected.

Utilising the Square-Off technology, the energy is also distributed more evenly within individual and sub-pulses. This technology drastically maximizes the safety margin during treatment for darker skin, which is so prone to burn injury caused by aesthetic light devices.

Treatment time is whittled down to just 10 to 30 minutes. (In the past, most treatments need to use numbing cream before they receive IPL treatment and the preparation time will take at least 45 minutes. For M22 OPT, this preparation time is not required)

Patients are free to use cosmetics immediately after the treatment. As an added benefit, the M22 OPT also helps to stimulate the production of collagen, which is vital for beautiful, supple skin.

Look at the 'head' of the square off technology. I apologize for the blurred picture as I believed that I was holding on to other stuffs as well when taking this picture.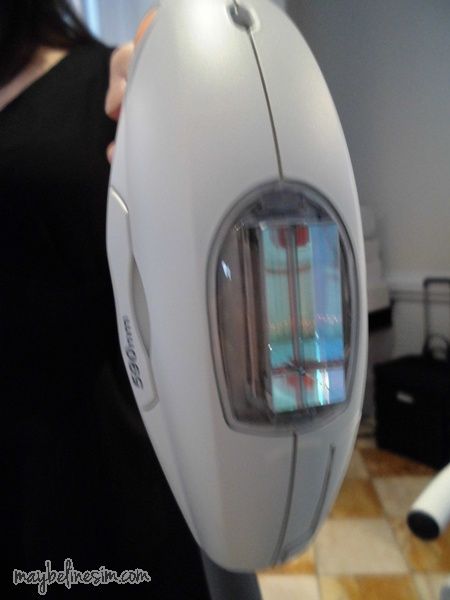 Another demonstration by Mr Anthony on Faith.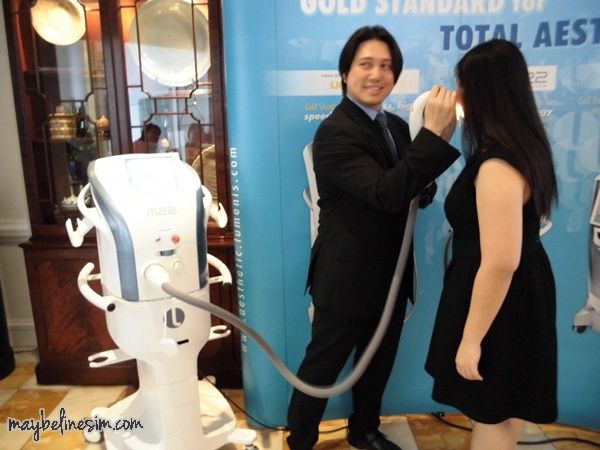 After all the introduction, it's time for some yummy food.




I LOVE SEAFOOD so I love prawns! So damn love this.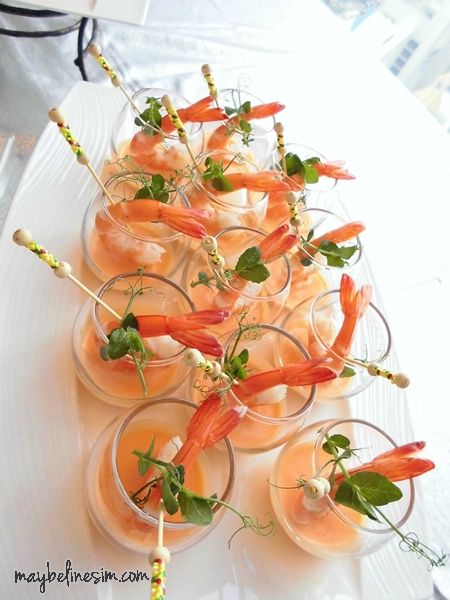 Obviously, most of the food were cleared, but the strong ones are constantly refilled. Hehe.




A picture with Mr Anthony and Dr Wong Soon Tee. Such honor!




Had a good chat with the PRs and my my, they are all such friendly people! We all love working closely with fun people don't we? :D

Thank you Faith, Priscilla and Racheal for the hospitality! I didn't feel lonely at all even though I went there alone ;))))))))

Now now, two groundbreaking technologies are waiting for you. You can start making appointments Dr Wong or Dr Lim now. Aesthetics procedures? They can be painless now ;)

Photos are taken with Casio EX-JE10.