Haven't been attending events due to the heavy workload from school.

One coursework/presentation/project after another on top of the Final Year Project.

Too busy to head out so? Girlfriend stayed over.

M trying out the Casio EX-JE10 on my pup. (ahem, ignore the stains. He was actually due to shower on that day but Mom was too busy)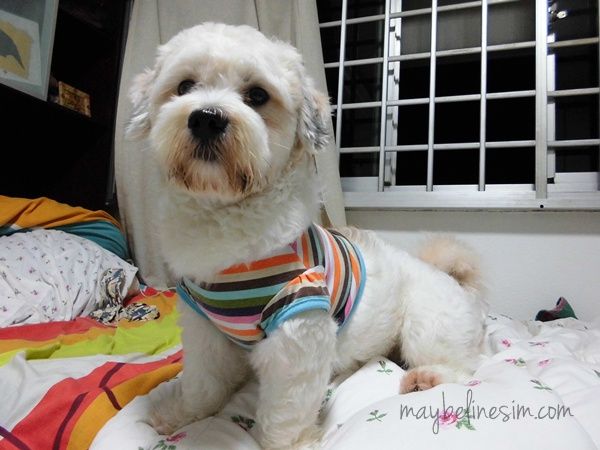 When I woke up, I saw this. Roro actually slept with her 'almost' throughout the night.
SO JEALOUS. You slept with the wrong mommy!!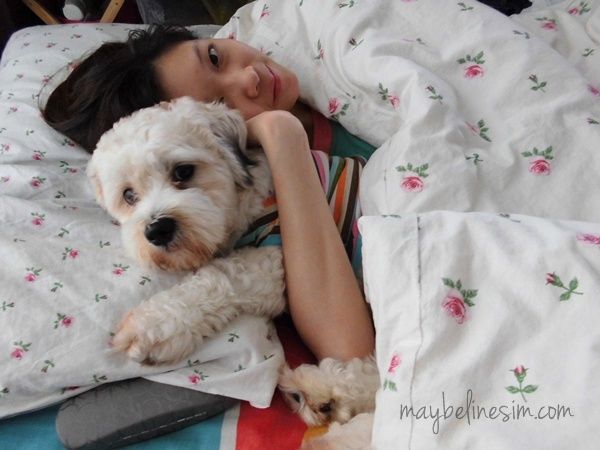 Met up with her again with D on a separate day. Lunch at Paris Baguette @ Wisma and I was quite surprised at the queue. It was actually quite packed and we had to wait for a table.
I love their overall concept though!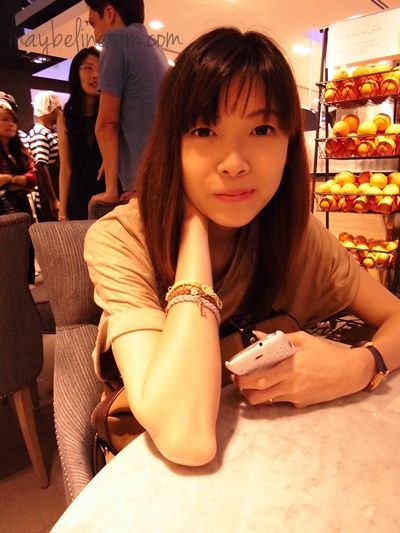 While waiting for D to come back with some food.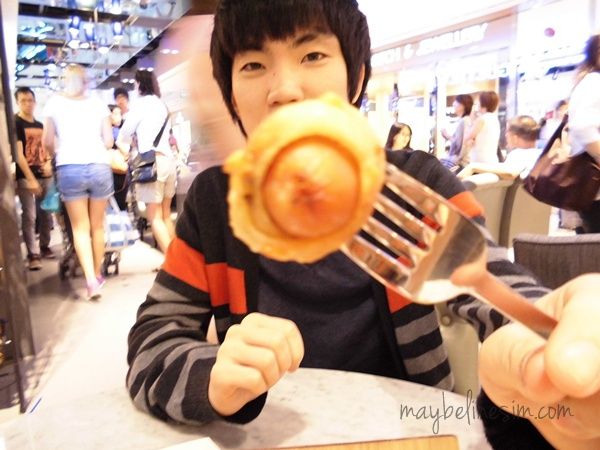 Fresh pastries. I would give them 4 out of 5 stars!
Estimated cost per pastry is at $3 each.
$9 orange juice. Nothing special and way too overpriced, in my honest opinion :/
Not like it's a huge cup either.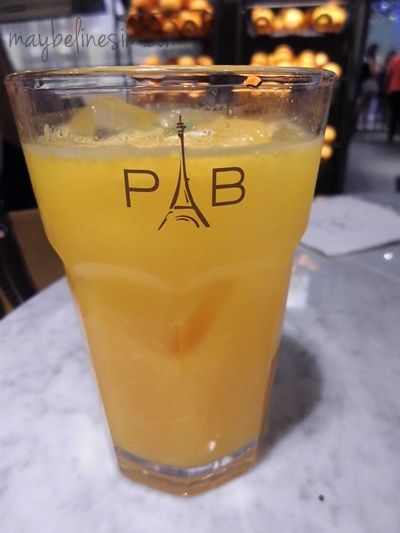 $6 or $6.50 for this. Reasonable. So it's fair enough.
We had some time to spare before our movie at 6.45pm at VIVO. So we went for some shopping.
And Froyo at Cine before cabbing over to VIVO.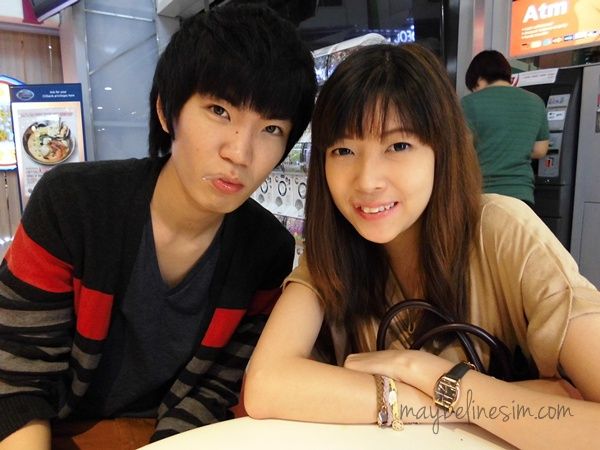 Caught Ah boys to men and I would say that it is quite funny. At least a minimum of 3 out of 5 stars for that show. Guys would probably rate it higher because they have been to army and might had experienced the same thing?
The shaving bald part was my favorite scene! Got me laughing like mad.
Late dinner at Thai Accent @ Vivo.
Ordered quite a few dishes for the 3 of us and we ended up wasting 3/4 bowl of the green curry because we were all too full. It was still so spicy for us even though we requested for 'less spicy'. I guess that's the thing with Thai Cuisine.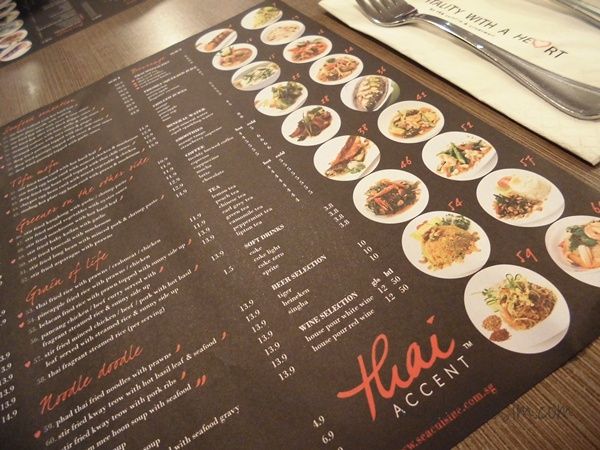 Do not belittle this Tom Yum Soup, although it looks clear, but it is spicy enough to knock us down.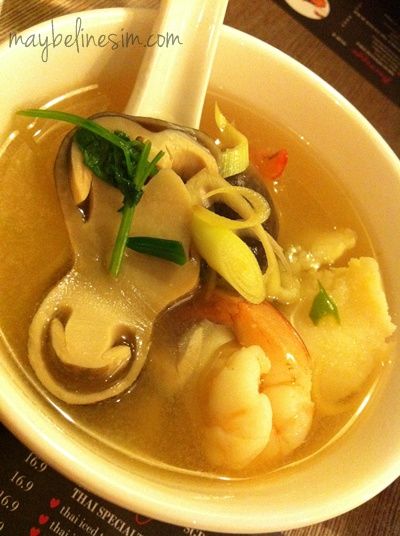 Simple life pleasures. Lunch, movie & dinner. Nothing fanciful.
Wedding & Birthday next. Stay tuned!
Credits: Everything was taken via Casio EX-JE10. With EX-JE10, I never have to carry a bigger bag to put my camera and barang barangs. Totally loving it!