The Payless fall collection has arrived in Singapore with a wide variety of shoes to choose from.

Payless Shoesource carries shoes of multiple brands for women, kids and men, including designer collections such as Christian Siriano, Isabel Toledo, Lela Rose and Silvia Tcherassi.

Now, they are proud to introduce you their fall collection which was launched on 21st Nov.

A new women's collection including a range of popular fall styles starting at under S$49.90 an item. The collection features animal print booties, menswear pumps, heeled Mary Janes, a myriad of flats including ballet and smoking flats and a wide range of boots – all aimed at helping women get outfitted for a fashionable fall season for less.

Designer Collections For Less
Payless' widely available designer line, Christian Siriano for Payless, is focused on everyday styling at great prices, starting at under S$49.90. The fall line includes a range of on-trend looks featuring menswear details such as the Lambert loafer pump, S$44.90, with its peep-toe, tassel detail and plaid and tweed uppers, as well as the Candice flat, S$32.90, with its gold chain and tassel detailing rendered in rich red and black versions.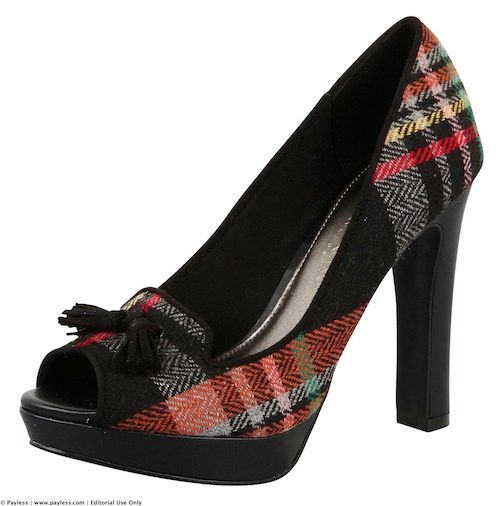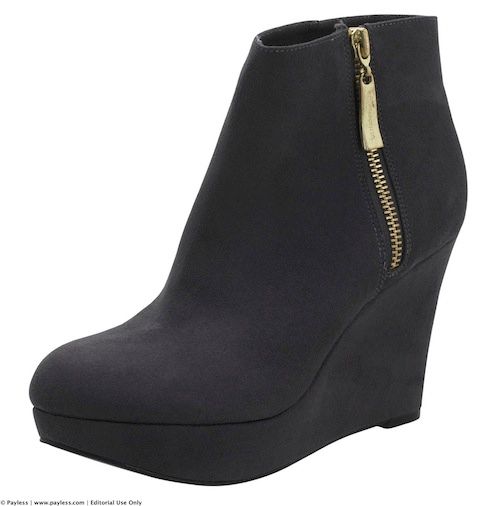 Special Occasion Dress Looks for Homecoming & Fall Wedding Season The fall season brings special occasions like Homecoming dances and fall wedding season – important events that require a fantastic pair of shoes. Payless has a wide range of women's dress shoes featuring classic styles, as well as more modern designs from its Brash collection.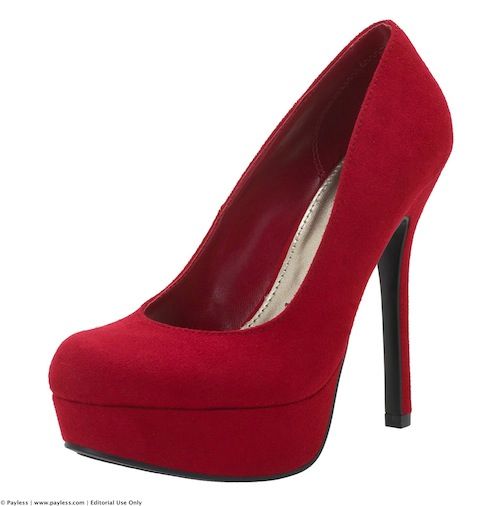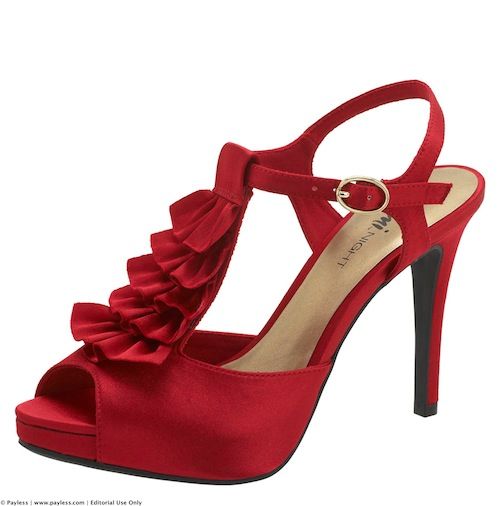 Other key footwear trends for the fall season include:

Shopping in Payless feels uninhibited and relaxing due to the layout and the way the shoes are presented (Just like a walk-in shoedrobe).
The variety of shoes they have in stores will make you go "WOW".
Why?
Because all the available sizes and designs are displayed on the shelves so you can try them out to your heart content without the need to wait for retail staff to retrieve the shoes of your choice from the storeroom.
Isn't it easy? If this size don't fit, walk a few steps further and you can try on another size.
Variety & all the sizes are on display = A whole shop of shoes.
I think there might be more than a thousand pairs on display. No joke. I got a shock when I stepped in. I have a thingy for shoes, therefore, IT FELT LIKE PARADISE TO ME!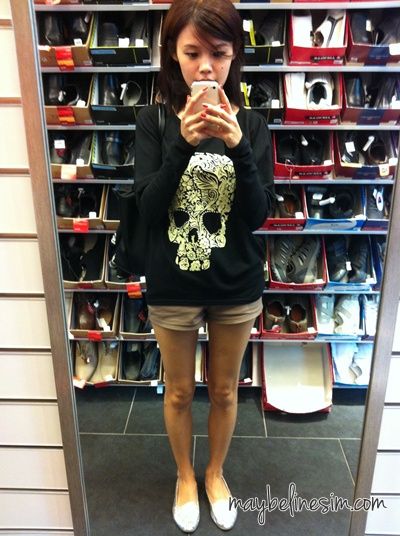 From cosy wear to fashion to sports to school, they have it all.
Below are some designs which caught my eye, first up, glittery! They have it in both silver and gold.
I tried on them, and I still don't know how girls walk in stilettos.
I still prefer ultra high wedges. I have the pair below in black :D
Leopard prints. So cute. I could match them anyhow, with a pair of black stockings or just a black shorts.
I thought this pair would go well for my boyfriend for work, meetings or dinner. Matt black shoes.
The service staff are friendly and available to serve you whenever you need them as well :)
I didn't get the name of the lady who served me, but she was really really patience with me and even offered to help me call another outlet to check if they have the size of the design I wanted.
Just so you know, although they specialize in shoes, but they also carry affordable and fashionable accessories and bags!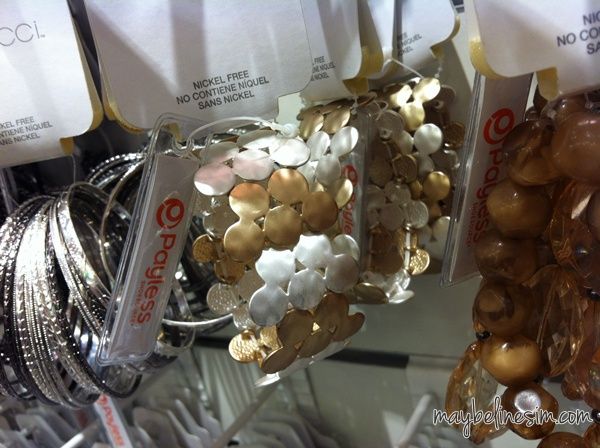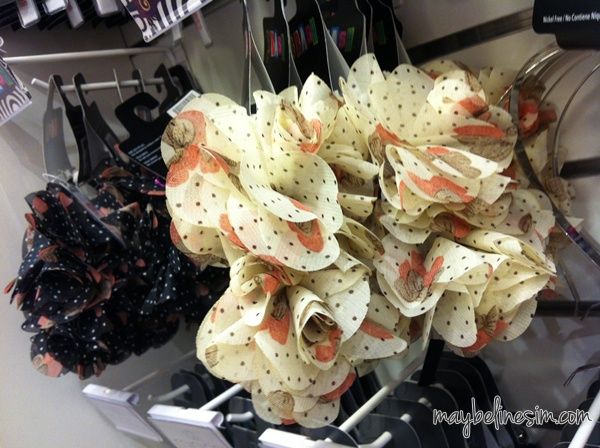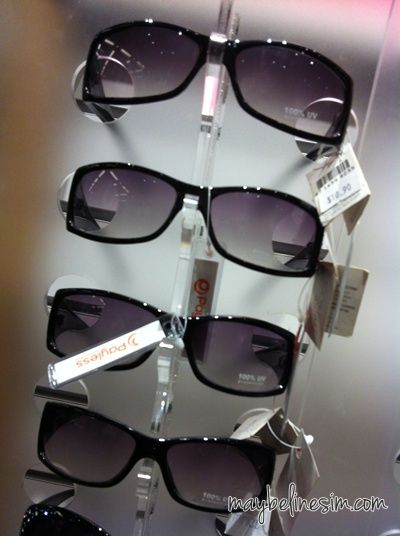 I assume that you all can see the SALE tag right? (or maybe not, because I didn't take close up).
Most of the shoes are already super cheap (eg: less than $50 for a pair of VERY decent men shoe for meeting) and they are still having sale of up to 50%.
From what I saw, female shoes are mostly at $30 odds BEFORE DISCOUNT.
Most of their accessories were actually at 50% off! :O
Right now, I have 5 vouchers (each valued at $10)
to give away to my sweet readers!!
As Payless shoes start from under $20 (so affordable right?!), and you win a voucher from me, all you have to do is to top up a bit for a pair of quality shoes. OMG!! What a steal!!
Yes Payless, you made me a happy girl! & I got the pair of shoe for my boyfriend as well.
WEEEEEEEEEEEEEEEEEEE~ Got a steal for these. Thank you Payless!!
Now, What do you have to do?
1. Follow me on Twitter at @maybelinesim
2. Tweet " I want to be one of the winner for the Payless Voucher from @maybelinesim!"
3. Lastly, 5 random tweets will be selected and I will contact them personally before sending their details to the PR company.
Beside shoes, remember, there are accessories and bags to select from, so look, there are many ways these vouchers can be used to outfit for a fashionable holiday season!
What are you waiting for?
Follow me on Twitter now!