shu uemura proudly celebrates their 30th anniversary of their first Beauty Boutique in Omotesando next year with a special limited edition collection.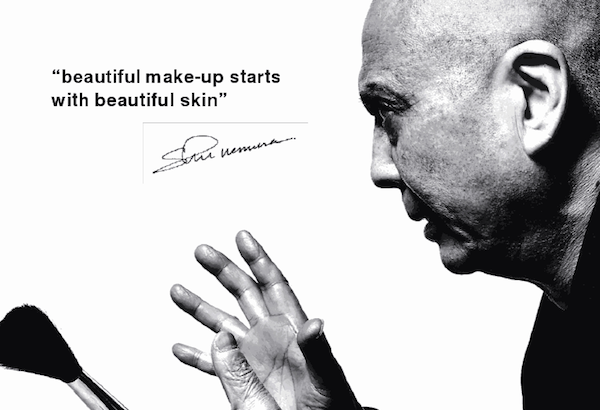 shu uemura pays tribute to their very first cleansing oil, Unmask, with a specially-designed collection of our most popular 450ml variants by renowned Japanese illustrator, Tsuyoshi Hirano.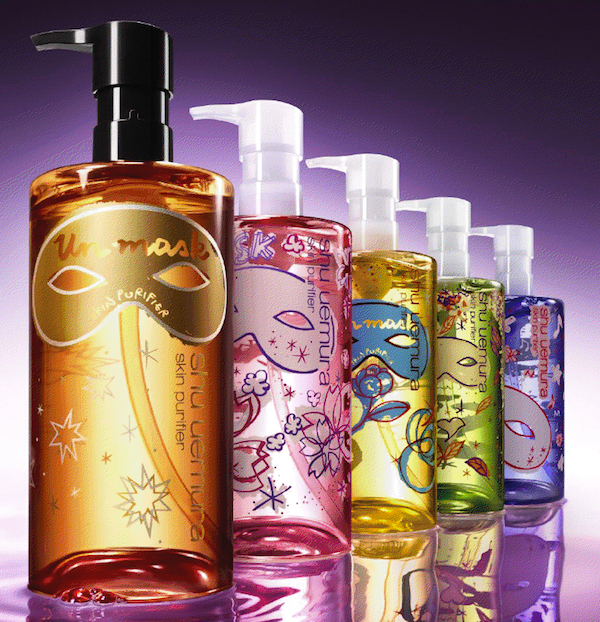 for global skin concerns
ultime8 sublime beauty cleansing oil the luminous sparkle of gold, delicate yet bold, expresses the ultimate in modern luxury. 8 exquisite oils are infused with botanical ingredients. a cashmere-like cocooning oil to fight all skin concerns for supreme skin quality.

for aging concerns
cleansing beauty oil premium A/O advanced formula escape to a gentle world of dreams with this comfortable cleansing oil with Green Tea Extract empowered by Ginkgo Leaf Extract, known for its anti-oxidant properties, revitalizes the appearance of fatigued skin and refines skin texture.

for brightening
whitefficient clear brightening gentle cleansing oil bursting with fruity harmony of prune harmonize- so airy and fresh. this light-textured oil effectively removes dead skin cells containing melanin and heavy make-up enabling effective brightening. empowered with Vitamin C derivative and Fruit Acid Mix, the Ultimate Removal System with higher removability swiftly removes make-up and impurities. after cleansing skin looks clarified, and more even toned.

for all skin conditions
high performance balancing cleansing oil advanced formula Camellias embody the elegance of Unmask's origins. infused with Asian Botanical Oils such as Camellia Oil and Ginger Root Oil, this formula cleanses with gentle touch and maintains skin's moisture balance. leaves skin feeling comfortable with a fresh and sensuous rosemary aroma.

for pore concerns
fresh pore clarifying gentle cleansing oil floating cherry blossom petals evoke the fresh sweetness of spring. a light-textured oil for complete pore cleansing with Sakura Complex. washes away pore concerns for refined, smooth, visibly poreless skin.

So now, let me take you on to a journey. A journey to look at all the new products from the blossom dream 2013 collection.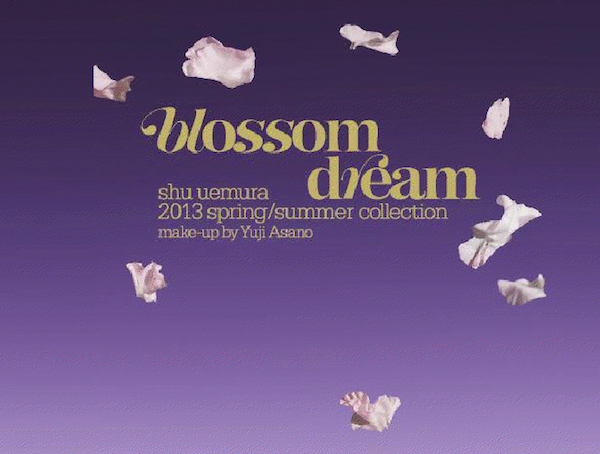 To celebrate shu uemura's milestone in artistry, they also have a selection of limited edition palettes in smooth, pastel matte shades, all housed in a white quad case with Tsuyoshi Hirano's exclusive design as well.

Eye shadow palette (limited edition)

I am totally in love with the cover of the palette, so in love that I can't bear to even use it incase I dirty it. Quite like the shades in the pink palette. Suitable for both day and night make up.

There are three new special edition matte textured refills in charming pastel shades for your palettes. now everyone can easily achieve pro-level make-up gradation, color payoff, and ultra-smooth matte texture.
Price: SGD98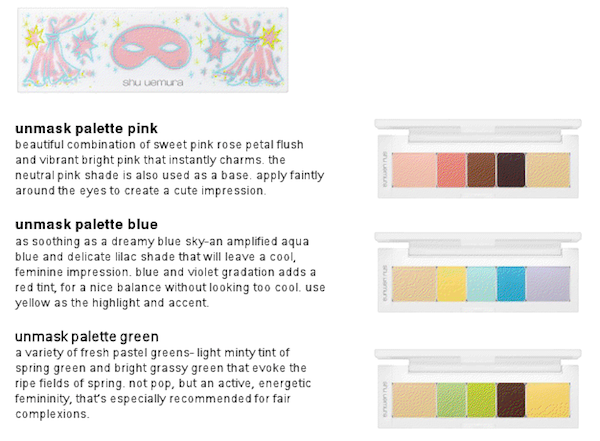 Drawing pencils (limited edition)

Play with pearly colorful eyeliners to draw defining lines. Shades match eye shadow colors perfectly for both monochromatic color coordination and vibrant enhancement.

Pearly gold define with a glamorous pearly golden accent while Pearly white brightens eyes in the most unexpected way.
Price: SGD30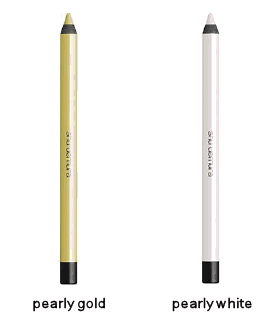 Cheek

5 new shades in pearl and matte texture for a complexion abloom with fantasy.
Price: SGD33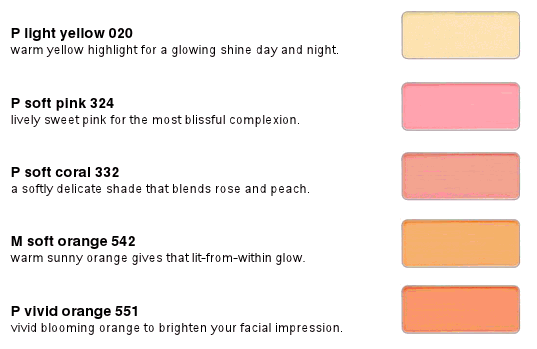 Lipstick

The prelude to a beauty dream begins by adding an alluring tint to lips. A combination of nudey pastel colors and 4 dreamy limited edition shades are offered in two different textures.

I have the bright orange one. And it look better than the nude pink that I am currently using. "Love" is an understatement for this! I am considering if I should get the bright pink as well :D
Price: SGD33






Gloss unlimited (limited edition) - rebirth of gloss unlimited

This new shape memorizing lip gloss is designed to create unlimited mirror shine with "3D shape-memory technology" to give lips a high shine veil that maintain voluminous shine.

Lips will feel moisturized all day long as the formula includes a new lotus flower extract nourishes and protect fragile lips and a special rich blend of botanical oils for moisture comfort. Say yes to comfort and pouty lips.
Price: SGD39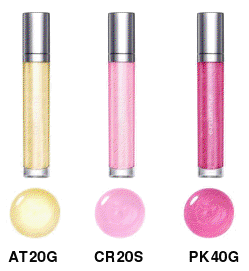 False eyelashes (limited edition )

Two dreamy lashes maximize your colorful make-up fantasy festivities. dramatize your look with fluffy, colorful feathers or accentuate your eyes with feather-light lashes!

Rainbow feather S

A rainbow of colored feathers graphically accented by black lash hair.
Price: SGD34





Rainbow feather L

A pair of lashes with exploding with fluffy green, pink, orange, blue and yellow feathers. colored feather tips are hinged by pink and white nylon lashes.
Price: SGD41



Are you as fascinated as I am? Are you already dying to own them?

As the saying goes, there is no ugly woman, only lazy ones, start dolling yourself up with these professional make up products from shu uemura! ;)