SUNPLAY SKIN AQUA UV Moisture Milk with SPF50+

Something came in the mail. Ting Ting!
All girls love to look white and fair and the bad thing about our climate is that it is always HOT & SUNNY.
It is bad because UV light is found in sunlight.
Sunlight is good. It induces the production of Vitamin D to the skin. An overexposure to UVB radiation can cause sunburn and some forms of skin cancer and prolonged exposure to solar UV radiation may result in acute and chronic health effects on the skin, eye, and immune system..
(source: wikipedia)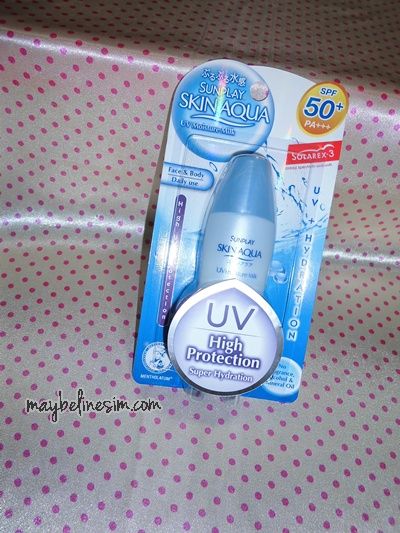 Other than protecting us from the harmful UV light, it also hydrates the skin.

High protection from UV + Super hydration.
What a bonus!

It provides long hours broad spectrum UVA & UVB protection and is water and sweat proof.
What about hydrating?
It contains Super Hyaluronic Acid = Collagen + Pro Vitamin B

Super hyaluronic acid provides superior moisture retention capacity for long hours hydration,

keeping skin soft and significantly smooth.
Collagen and Pro Vitamine B5 help to improve skin elasticity and reduce fine lines.
Thin and light bottle. Suitable for carrying it out daily in any bag of yours.
To be honest, I really like this sunscreen.
I had previously tried using another brand because I wanna maintain fair looking.
Not that I don't like the previous sunscreen that I was using, but as compared to Sunplay's,
it has a slightly thicker feel and I was quite that it would clog my pores with the fluid being 'thicker'.
Sunplay on the other hand, is light (not in the least thick at all), fast absorption and after applying a layer,
my skin feel smooth and soft instantly.
It leave my skin with those baby powder smell and a radiant glow. I likey!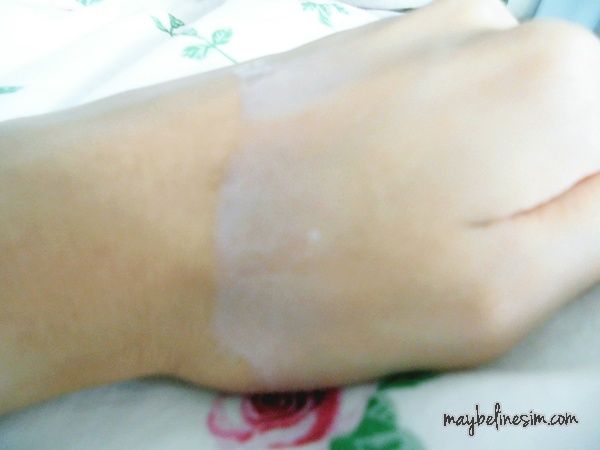 The tip of the bottle also allows easier application because it can prevent over squeezing of the fluid.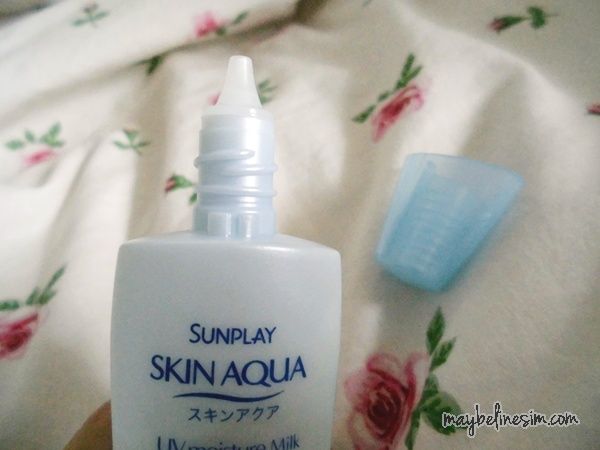 This is ideal as a make up base as it contains no fragrance, alcohol, mineral oil and no colorant causing low irritation.
Suitable for face, body & daily use :)
For desired results, re-apply after perspiring, towel drying or vigorous outdoor activity.
And you can remove it easily with your facial cleanser.
A product from The Mentholatum Company, New York, U.S.A