Today's review is Bio-Essence BIO Spring Water!



This spring water is said to have 20 marvelous results for hair, face & body.
Ideal for sensitive skin and suitable for men & women of all age groups.
Sounds amazing, no?
A giveaway on the small bottle of Spring Water will be conducted at the end of this review.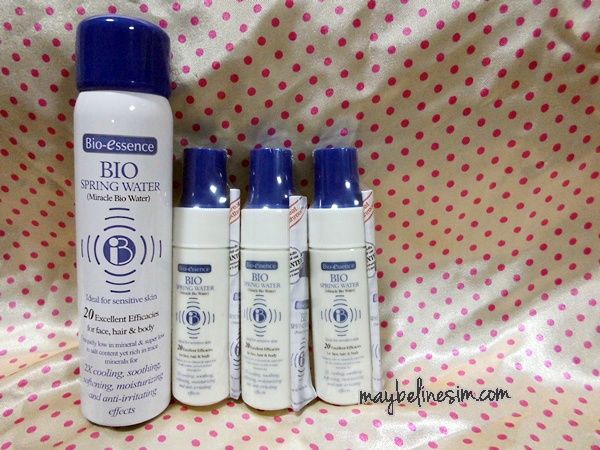 1 body is all you need from head to toe!
So you don't have to carry hair/skin/face moisturizer everywhere you go now.
For the face:
Reduces eye bags
Relieves sensitive skin
Use after make up for a natural look
Soothes skin after treatments
Moisturizes & nourishes skin
Firms skin with elasticity
Relieves tiredness
Reduces dark circles
Controls oil
Whitens & brightens skin
Refine pores
Relieves pimples
Lifts skin
WOW. So many benefits for the face. What about the body?
For the body:
Refreshes and soothes skin after exercise
Soothes and calms damaged skin
Under hot sun to moisturize and refresh skin
What are the unique selling points of this wonderful product?
1. Low in mineral content
2. Rich in trace minerals
3. Low in sodium chloride
Ensures 2X cooling, soothing, softening, moisturizing and anti-irritating effects.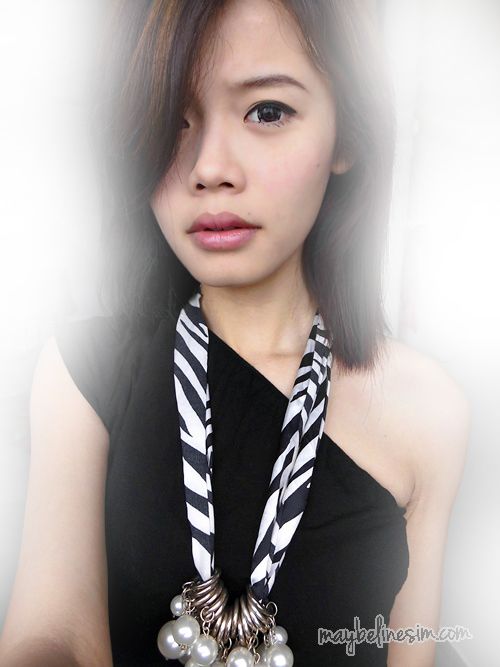 I have personally used this spray for about a week and
I actually like the oil control effect it has on the skin.
No need for oil blotting paper even after a long tiring day where you can see oil glows on the face.
I even spray it when I am sleepy and need something refreshing for the face. HAHA.
Well, at least I don't have to remove the make up just to wash my face to keep me awake, right?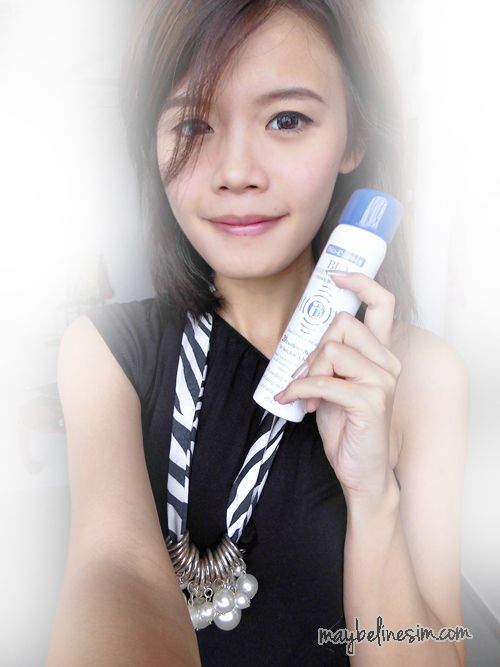 Just hold the bottle at a distance not less than 20cm from the targeted area and spray.
Pat it dry gently after spraying.
I didn't pat dry because makeup was on and therefore, not required.
Like I said, suitable for the hair too!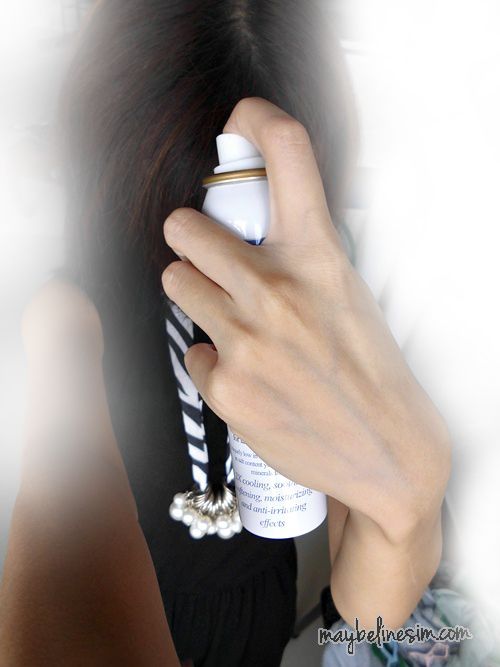 This came in handy because I was sunburn (a little) after my trip to Pulau Ubin.
Wish it came earlier so that I can bring it along for my trip because it is really refreshing.
Refreshing as in, I sprayed in during hot weather to minimize the stickiness.
And yes, it did sooth my skin after the sunburn.
You can even apply it on babies, it soothes their diaper rashes as well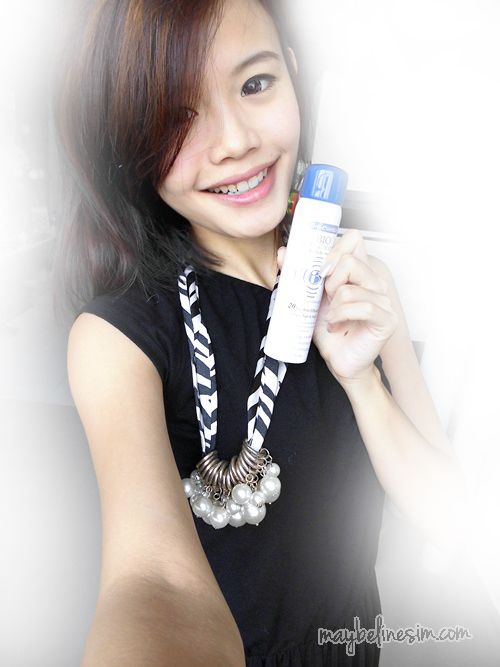 What's even better?
All in one and not costly!
25ml - $5.90
100ml - $12.90
300ml - $28.90
You don't have to pay a lot to enjoy all these benefits.
Say yay!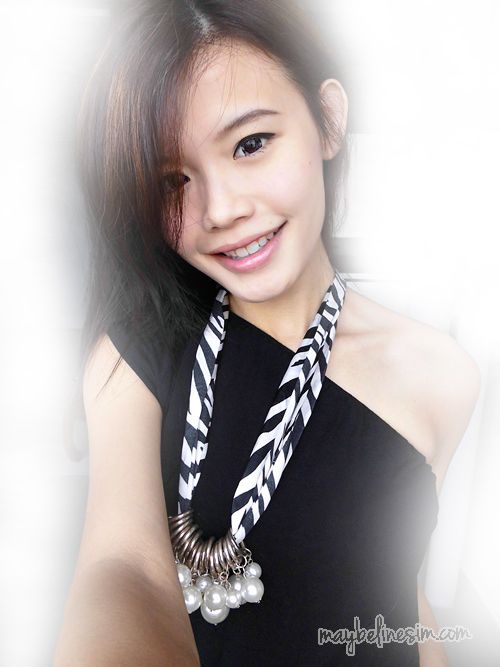 Now for the giveaway?
As shown, I have 3 small bottles to give away but I wanna keep 1 for myself
(for easy carrying purpose)
LOL. So greedy & honest.
So 2 are up for grabs.
What do you have to do?
1. Follow me on Twitter
2. Tweet "Give me that Bio-essence Spring Water @maybelinesim!"
3. I will reply your mention by Sunday if you're selected
As the PR company is not helping me to give it away,
I would need the winners to email me their address so that I can mail it out myself.
Good luck! ;)