Took part in a contest held by Daily Rantz on Facebook and I won $300 from them!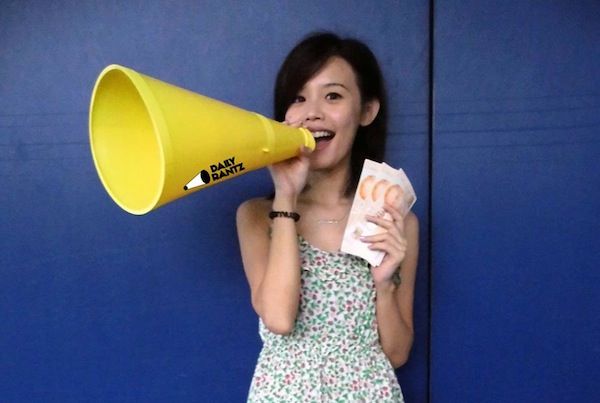 Though it wasn't an easy task because there are people who actually buy "likes" from some website to win. Like DUH! seriously?

What is Daily Rantz?
Daily Rantz is a fun filled website where anybody from anywhere can rant about their experiences be it humorous, embarrassing, stressful, frustrating, troubling and more! The best part is, you get to remain anonymous while reaching to the public.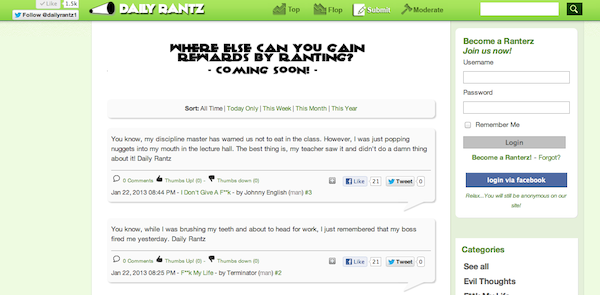 By looking at the printscreen, you can conclude 3 things.

1. User-friendly Post Buttons
Upon rants being accepted by their moderators, the public gets to view it in a news feed format which gives them the options to comment, share/ like it on all social platforms and many more.

2. Navigation Toolbar
-Easy to navigate buttons on the top allows users to view or submit post as and when they like.
-Viewers get to self-moderate the posts if they find the rant to be worthy on the website.
-You can post even if you aren't a registered user. ** However, registered users have their perks like commenting on the post and generating Rant$ which will be introduced in March 2013.

3. Categorized Posts
Users get to select which post they would like to view under a specific category.

Sounds like something for the young and fun adults. Singaporeans love to complain. So if you have nowhere you can complain to, head over to Daily Rantz! Cause you will be rewarded for every rant.

http://dailyrantz.com http://dailyrantz.com http://dailyrantz.com